Start battles in MIR4 APK Mod - English ver now and fight for the honor and legacy of your clan! Capture the throne, claim a share of loots and accumulate unlimited resources and money.
| | |
| --- | --- |
| Name | Mir4 |
| Updated | |
| Compatible with | Android 5.0+ |
| Last version | 0.372311 |
| Size | 141.67 Mb |
| Category | Role playing |
| Developer | Wemade Co., Ltd |
| Price | Free |
| Google Play Link | |
| MOD | Unlimited money |
Which path will you choose in the land of Mir as you play the role of a warrior? Will you want to just wage war against other clan warriors and conquer them all or you will choose to live a calm and peaceful life where you will be hunting and gathering? Play in the MIR4 mobile gam by Wemade Co., Ltd now, Follow your heart, choose your path, and experience all the fun.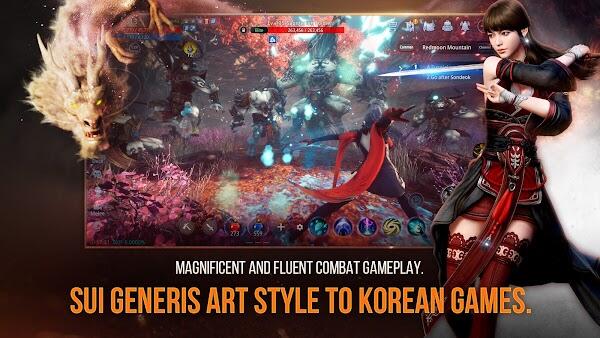 Mir 4 is an RPG where the gamer controls an Asian warrior through various terrains with realistic aesthetics. You should complete numerous missions. On the other hand, you can also walk freely around and explore every area on the map.
It will not be long before you start enjoying the gameplay in here. Here, you can capture the Hidden Valley and collect taxes from all income from the territory or even gain great rewards from Darksteel. Notably, Hidden Valley Capture comes as a massive scale PVP where strategy and teamwork are the keys to winning. Make every adventure thrilling than the last with the MIR4 Android game today!
Start Your MIR4 Adventures
This awesome action-adventure game allows players to venture into the open world of MIR and begin their adventures. You can play the game in your own unique style. Enjoy the quiet life of hunting and gathering as well as crafting or just go ahead and join a powerful clan to take part in large-scale PVP against enemies.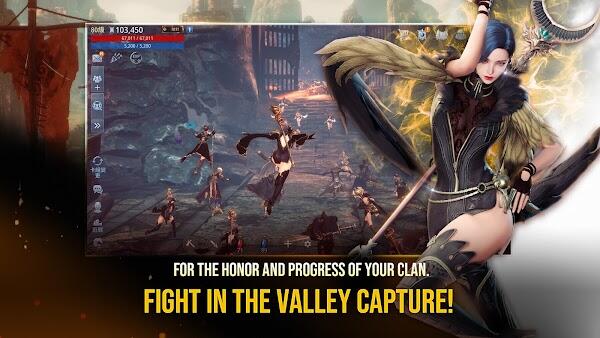 Capture the Hidden Valley and accumulate huge taxes on profits from the territory's activities. You can also set a bounty on an enemy and get assistance from allies in hunting the enemies down. Join a 50-player ambush raid and get a share of some rare loot. You can slow do other stuff in the game including declaring war on enemy clans, participating in castle sieges, much more.
If you are tired of hunting or playing in the competitive PVP mode, try a lesser aggressive style of character growth with mining, gathering, or crafting. There are several paths to growth in MIR4. Ultimately, whatever you choose to do your time and effort will not go to waste. Altogether, whatever you choose to do will make your story legendary.
Features of MIR4 Game
With over half a million gamers playing this game now, it is assuring that the game comes with a range of interesting features that make the gameplay amazing! Here is a highlight of some of the features.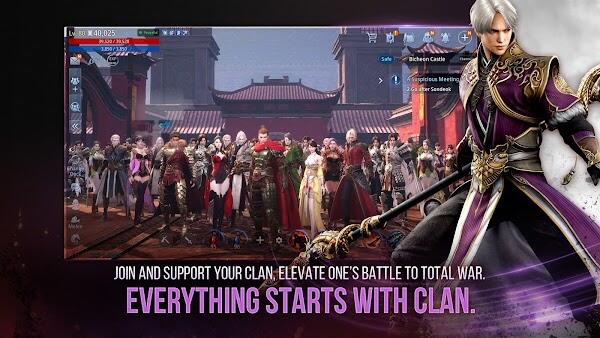 Startling Gameplay with Many Conquests – the game offers a realistic gaming experience with an amazing storyline and smooth gameplay. Here, you will begin your adventures as a warrior on a social mission. Then, you will meet a number of characters and enemies whom you will challenge in fights with your special combat skills.
You will also go out on quests that you have to complete to progress to other game levels. All the quests are monitored and you will get rewards for every successful quest. There is also the PVP online mode that you can play, and be a part of the boss raids and castle siege competitions. Here, the winning clan becomes the dominant clan in the MIR world.
More to that, the ruling clan will enjoy the glory of being on the throne and some economic benefits until they are overthrown. Download MIR4, get into the greatest war of clans, and fight to maintain the clan's legacy and honor.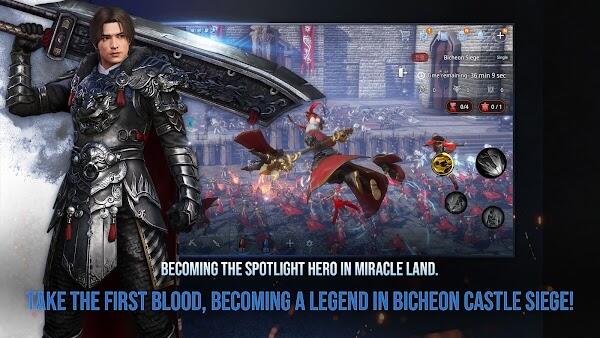 Character Classes – this game allows you to choose from the 4 different classes of characters to fit your gameplay style. Whichever character you choose, a legend will rise and help you conquer every game level. The 4 categories of characters include the Warrior who crushes enemies with a great heavy sword, the Sorcerer who uses wields magic combined with the power of various elements. In addition, there is a Taoist who supports members with divine recovery spells. Lastly, you will meet Lancer, who is a specialist that can attack and defend concurrently using a long spear.
Stunning Graphics – the game is packed with incredible graphics powered by Unreal Engine 4. The added style of fluid combat motions of Asian martial arts makes this game a truly magnificent experience. Besides, the beautiful 3D landscapes allow you to see a variety of details and textures. You can even zoom in or rotate the camera in whatever direction you want while moving your character to get the visual perspective that best captivates your eyes.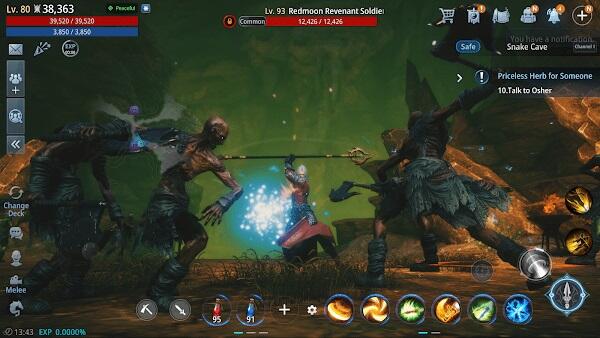 Free Loot System – the developer of the MIR4 game ensured to include an unprecedented Free-for-all loot system. Here, anyone has the right to claim a share of the loot, even gamers that didn't participate in the defeat of the monster. However, it should be noted that this applies only to special loot in the treasure chest. Players have only 30 seconds to protect the loot while others will have 30 seconds to fight to get a share of the loot. Strategies and alliances will be key in claiming these special loots.
DRACO Coin – have you ever thought of crypto in a game? Well, MIR4 is integrated with a crypto coin called DRACO that is a cryptocurrency. DRACO is a coin that uses blockchain technology and allows players to freely exchange, store, sell, and purchase in-game assets outside the game. The intrinsic value of DRACO is assured through the value of resources from the game.
Download MIR4 Mod APK – Unlimited Money & Resources
Get the MIR4 Mod APK and enjoy a free robbery system where you can claim a share of loots, and gather unlimited resources. Push yourself to endless limits!