If you love superheroes, this game will knock you off your feet! Download Mashup Hero Mod APK, create heroes by collecting the right parts and defeat enemies. 
Information of Mashup Hero
| | |
| --- | --- |
| Name | Mashup Hero |
| Updated | |
| Compatible with | Android 5.0+ |
| Last version | 2.6.7 |
| Size | 121.15 Mb |
| Category | Action |
| Developer | HOMA GAMES |
| Price | Free |
| Google Play Link | |
| MOD | Unlock all skins, Unlimited money |
No ads
Unlock skin price 1 crystal
If you enjoy playing games where there are many obstacles, then Mashup Hero by Homa Games is a game you should download. This is an obstacle course game enjoyed by over 1 million gamers around the world today.
The reason why you will like this game is that you're able to assemble the worlds' renowned superheroes to defeat the villain at the end. If you think you can do it again so simple, get this game now and try it out!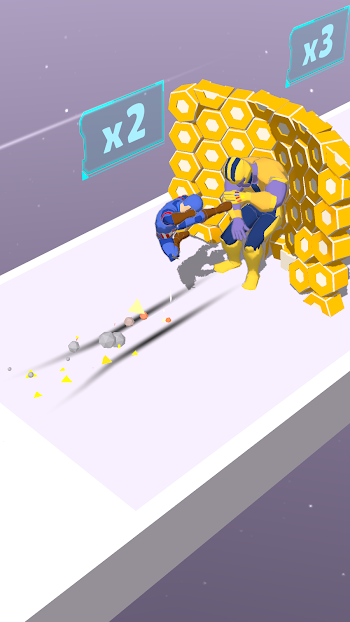 Here, you'll be able to choose a hero. Besides, you need to gather the right parts along the way. You'll need to collect all parts from the legs to the head to complete the hero! Avoid picking up the unrelated parts so as not to ruin your hero.
The game presents so many rewards at each level. With these unlimited rewards, you can unlock famous Marvel heroes such as the Hulk, Captain America, Ironman, and many more unique superheroes.
Create Superheroes and Fight
You can play many remarkable obstacles games today. Most of these obstacle-racing games have become popular because of their engaging and interesting gameplay. The gist is that these games are not that hard to play since you only need to do is swipe the screen to the right or left as you collect the various parts. Here, the primary objective is to get the right items while avoiding all the obstacles on the way.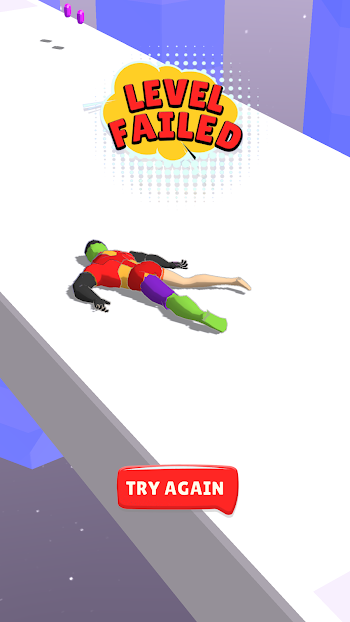 Enjoy an obstacle course game that comes with different obstacles. You can maneuver these obstacles by becoming your favorite superhero. Collect all the right parts to make your hero. The hero's body parts are scattered throughout the course and you need to collect them all.
Notably, there is the head, torso, leg, and more that should collect to become a superhero. Here, you can enjoy fighting using different heroes such as The Hulk, Captain America, Ironman, and many more. Think fast and perform moves seamlessly! Have fun playing the game now!
Features of Mashup Hero
Mashup Hero offers fun to play gameplay that has many obstacles featuring your favorite superheroes! Below are some of the features that make the game stand out.
Enjoyable Obstacle Gameplay – today, gamers have thousands of obstacle course games that they can play. One of the best is Mashup Hero that provides obstacle challenges that you have never seen, the best thing about this game is that you will be playing as your favorite hero. The main challenge is provoking quick thinking and reflexes.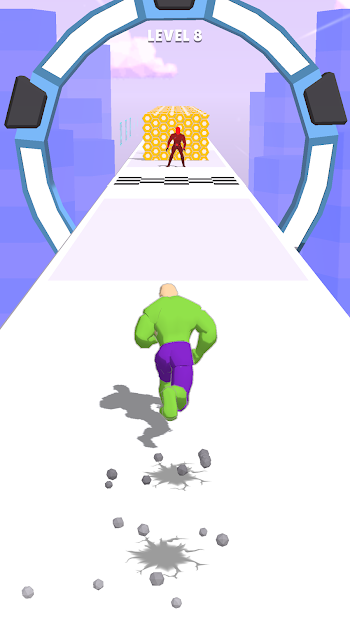 Plenty of body parts will be scattered across different places on the runway. You should collect only the right body parts including the legs, the torso, and the head. Failure to do so will slow you down! There are so many heroes you can unlock and enjoy unlimited game levels. If you enjoy such kinds of games, then download Mashup Hero now, become the superhero, collect the right body parts, and win using your superhero!
Play In Many Of Levels – this game has many levels available to play. You will enjoy different levels that come with various obstacles that should evade and collect necessary body parts. At the end of each game level, you will go head-on with a villain that will challenge you with all they've got!
However, you can power up by collecting the right body parts, forming a superhero, and going on to knock out your opponent as hard as you can. If you have the best hero, you should do that easily and instantly! Ultimately, you will collect rewards in the form of keys that you will use to unlock other heroes and continue conquering various game levels.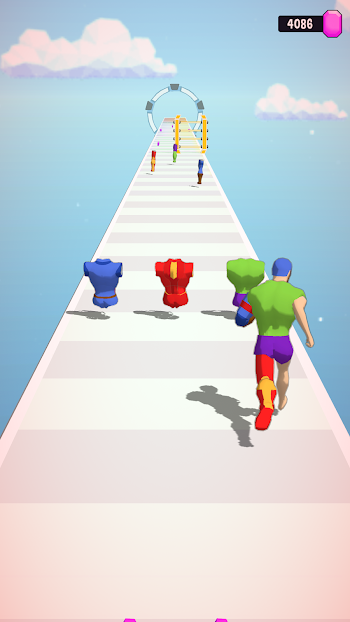 Unlock Superhero Skins – this game requires you to play using superheroes. The exciting thing is that you will enjoy different superheroes from Marvel today. For example, you will be able to unlock heroes like The Hulk, Ironman, Captain America, and many more. You can as well enjoy various heroes with different colors that aren't featured in movies. All heroes have unique strengths and abilities that you can exploit to win at every level.
Intriguing 3D Graphics – Mashup Hero is an entertaining 3D game that features many fun aspects to this game worth your effort and time. The game is created using the most spectacular 3D graphics that make animations and controls so smooth.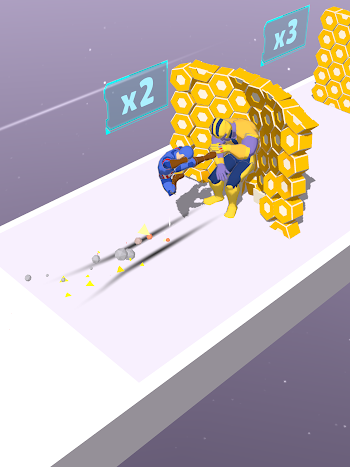 Easy Controls – the forward movement is automatic. You'll only need to swipe the screen to the right or the left to help your character maneuver obstacles and collect various items.
Unlimited Rewards – Ultimately, you will collect rewards in the form of keys that you will use to unlock other heroes by unlocking all skins.
Download Mashup Hero Latest Version – Unlimited Money, Unlock all skins
Download the Mashup Hero game end enjoy exciting gameplay with the most outstanding superheroes who should overcome obstacles and defeat enemies now!