Download Malody APK Mod Latest version and enjoy creating beautiful music. It features an in-game editor to allow you to create and share charts with friends!
Malody APK is a music game designed to offer a relaxing, cathartic, and stress-free gaming experience. The gameplay is simple yet tricky, and the music motivates you to go on.
It has many game modes, including pad, slide, key, step, DJ, catch, and taiko. Each offers its unique challenges and rewards, giving you unrivaled diversity.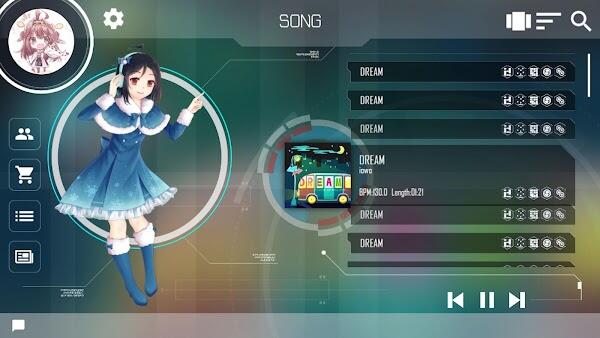 Besides, you can access different skins and themes to customize the look and feel of your game. They change the whole look of the interface, giving it a new and exciting feel with every update.
Malody APK - Background Story
Music is an essential part of life, and Malody APK is the perfect game to express your creativity and passion for music. Whether you are a beginner or an experienced musician, this app will help you unleash your inner artist and create beautiful music in no time.
It was designed with enough flexibility to let you experiment with different styles and genres of music. And thanks to its advanced editor, you can create unique charts that are sure to impress your friends and family.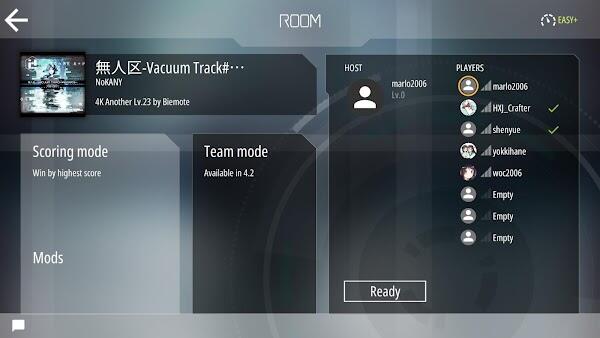 Test your speed as you collect coins and keep up with the beat. Or take your time and create breathtaking melodies using the step editor. Whichever technique you choose, the app will help you relax and unwind from the stress of daily life.
Unique Features of Malody APK for Android
Multiplayer Mode. This game offers a unique multiplayer mode that lets you compete and collaborate with other users globally. You can chat with your friends, create charts together, or challenge each other to see who the best musician is. This way, you can stay connected with other music lovers and make new friends.
Multi-Game Mode. This game is diverse and offers something for everyone, regardless of their skill level or experience with music. Whether you prefer the fast-paced action of the pad and taiko or enjoy the serene and relaxing gameplay of key and step modes, you will find all the tools you need here.
Supports Chart Formats. This game supports a wide range of chart formats, osu, PMS, tja, sm, BMS, and mc. Each has its strengths and is designed to offer a unique gaming experience. As such, you should choose the format that best matches your style of play and enjoy the game to its fullest.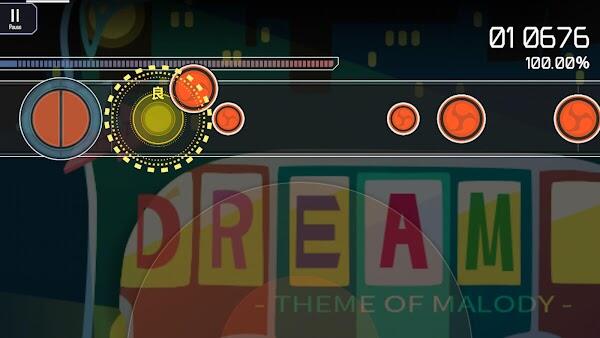 Supports Play Effect. This game also supports play effects, including origin, flip, random, death, rush, hide, constrain, and random message. You can use them to add a new twist to your gameplay or use them to create beautiful and complex melodies easily.
Supports Full Key Sound This game also supports full key sound charts, allowing you to create authentic and beautiful compositions. Whether you prefer the soothing melodies of guqin or the dramatic rhythms of the pipa, Malody APK will help you bring your musical ideas to life.
Multi-Language Support. This feature is critical since it allows you to fully enjoy all the features in your native language. No matter where you are, you can connect with other users and create beautiful music that reflects your style and culture.
Highly Interactive Wiki-Based Community. Malody APK is more than just a game. It is also a community of music lovers who support and encourage each other to achieve their goals. You can connect with other users, share your ideas, and build friendships through the wiki-based forums on the app's website.
Support Custom Skin. This game offers a variety of skins that allow you to fully customize the look and feel of your app. From simple themes perfect for beginners to complex visuals ideal for experienced musicians, there is something here for everyone. Unlock new skins, modify them to suit your preferences, and create your ideal music.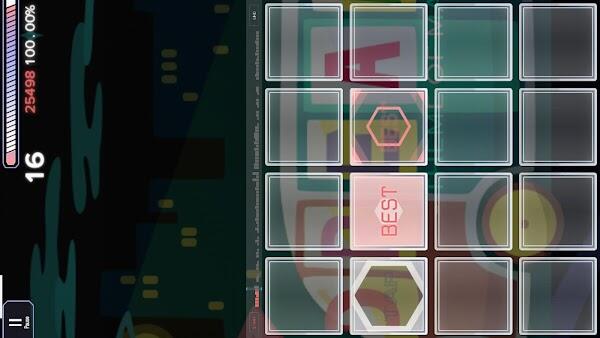 Easy Installation. Once you get Malody APK OBB, you can install and enjoy it immediately. It is straightforward, even for a newbie.
Useful Tips for Using Malody APK
Customize Your Game. Nothing beats using a game that perfectly suits your playing style. Malody APK allows you to create charts, skins, and more.
Share Your Music with the World. Whether you are an experienced musician or just starting, Malody APK gives you the tools and support to share your music with the world. Post it on social to earn feedback and build a following.
Buy New Chart Packs. Malody APK offers several chart packs that let you explore new sounds, styles, and techniques. Browse the app store to find the perfect pack for your style of play.
Keel Leveling Up. Malody APK offers various keels, such as standard, hard, and insane to challenge you with more complex charts and songs. Choose a level that matches your skill level and get started!
Practice Regularly. To become a better musician, it is important to practice regularly. Use the game's tools to help you learn new skills and techniques and go at your own pace. With practice and dedication, you can achieve anything.
Malody APK MOD
You can download and use Malody APK to create impressive and complex music for free. It unlocks all skins and features, giving you access to everything.
Additionally, this MOD offers helpful tips and tutorials to help you get started with using Malody APK. Whether a beginner or an experienced musician, these guides will help you unleash your full potential and create beautiful music that reflects your style and talent.
Conclusion
If you are looking for an app that supports play effects, full key sound charts, and multi-language support, Malody APK is a perfect choice. With its easy installation process and interactive wiki-based community, it offers everything you need to create unique music.
Besides, Malody APK is updated regularly to offer new features and enhancements, so you can always stay on top of the latest trends in music composition and performance. Download it and start creating beautiful music!