Download Magica io Mod APK Unlimited money and gems Latest version and showcase your skills in Battle Royale gameplay. It has a regularly updated leaderboard for a competitive feel.
| | |
| --- | --- |
| Name | Magica io |
| Updated | |
| Compatible with | Android 4.4+ |
| Last version | 2.2.4 |
| Size | 123.78 Mb |
| Category | Action |
| Developer | CASUAL AZUR GAMES |
| Price | Free |
| Google Play Link | |
| MOD | Unlimited money, gems |
Magica io APK is a minimalistic Battle Royale game offered by Casual Azur Games. It challenges you to participate in multiplayer online death matches & survival challenges in which the last man standing will be crowned the winner.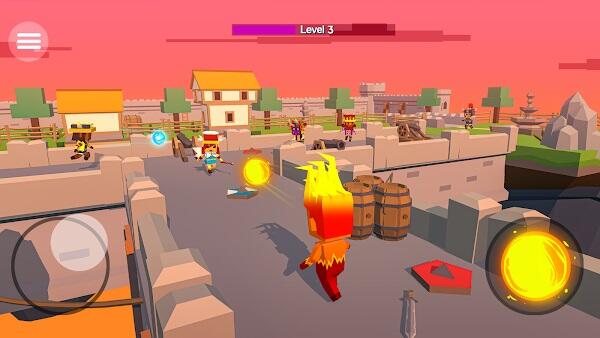 Its 3D graphics are simple and attractive. The developer has focused more on gameplay rather than visuals. You start the game by choosing & equipping your hero. You will then be spawned on a small arena with another player. Fight to become the ultimate Battle Royale leader!
The best part is that it doesn't require high-end hardware for smooth gameplay. Even budget Android smartphones can run this game without any lag. This makes it perfect for a quick fix when you have some spare time.
Choose & Customize Your Hero
As earlier mentioned, one of the most critical stages of the game is choosing your character/hero. You will see a list of available heroes, each with their own unique set of skills & abilities.
You should only select a hero based on your needs. Ensure they can complete the challenges in the specific map you're playing. This way, you have a better chance of winning the match.
After selecting your hero, the next step is to equip them with the best items. You can find & purchase these items from the in-game store using coins & gems. These items will make your hero stronger & more durable on the battlefield.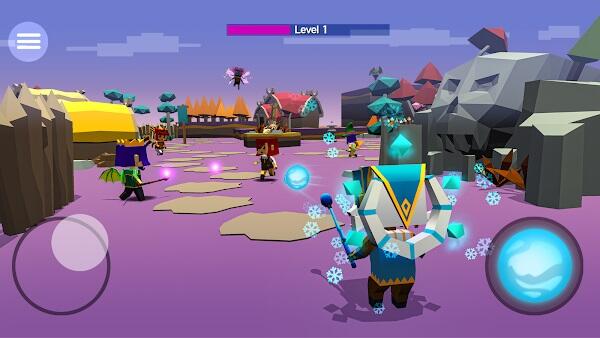 You can also customize their appearance to make them stand out. There are different skins & outfits to choose from. You can buy these using in-game currency as well. Better still, you can use real money ($0.99 - $49.99 per item) if you want to accelerate the process.
Time to Become the Ultimate Champion!
This game features dynamic global leaderboards. You can check your rank & compare it with others. The gameplay is also extremely fair as you will be matched with opponents of similar skill levels.
Your singular assignment is to survive at any cost. Use your reflexes, strategies & skills to come out on top! You must also study your enemy's movements & attacks to predict their next move.
This will give you an upper hand in the battle. The controls are quite intuitive as well. You can use an on-screen joystick or buttons to move your character & aim your weapon. This way, you can focus more on the fight & less on the controls.
Fight for Survival!
This game may appear minimalistic, but it's quite challenging. The maps are smaller in size but they are filled with obstacles & hiding spots. You must use them to your advantage.
There are also a variety of weapons to choose from. You can find them scattered around the map. Each weapon has its strengths & weaknesses.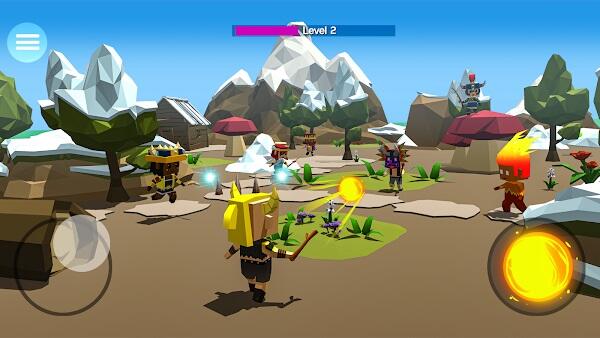 The game also features a variety of power-ups. These can give you an edge in battle but they are quite rare. This makes them very valuable.
Other Unique Features of Magica io APK
Collect Loot. In this game, your survival chances depend on the weapons & items you have. You must scour the map for them. You can also find protective gear that will reduce the damage you take from enemy attacks. Use them to your advantage.
Customize Your Gameplay. There are many cosmetic items that you can find & collect. These have no impact on gameplay, but they make your character look good. You can use them to show off your style in the battle.
Showcase Your Fighting Skills. This game is all about your fighting skills. You must use them to come out on top. The gameplay is fast-paced & challenging. You must be quick & strategic to win. Rising through the leadership boards should be your ultimate goal.
Online and Offline Gameplay. This game can be played both online & offline. You can play against real players from all around the world or practice against AI-controlled opponents. The offline mode is perfect for honing your skills.
Different Locations. The diversity in locations eliminates any boredom and keeps the game fresh. You can fight in diverse environments, each with its unique challenges. Whether it's a small town or a residential village, you will find plenty of places to explore.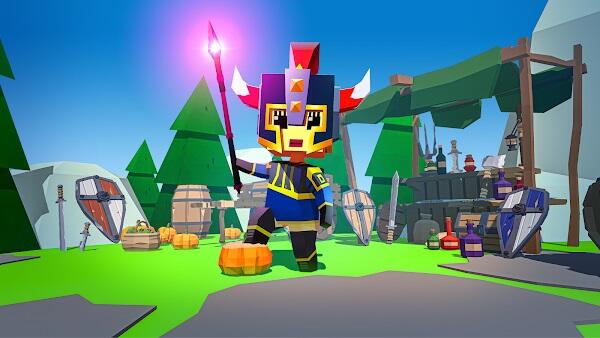 Real Players Fights. When playing online mode, you will be matched with real players from all around the world. This makes the game more competitive & exciting. Ensure you beat them to rank better on the leaderboard.
Lots of Weapons with Magic Ammo. Battle Royale can be super intense. You will need all the firepower you can get. This game features a variety of weapons with unique magic ammo that you can use to deal extra damage. Each weapon has its pros & cons. You must select the right one for the right situation.
Complete Daily Quests. This game features daily quests that you can complete to earn rewards. These can be anything from extra currency to valuable items.
Different Game Modes Available. To eliminate any boredom, this game features different game modes. You can play the classic mode or try out the new modes for a change of pace. Each has its own set of rules & objectives. You must complete them to win.
Keep Upgrading Your Hero!
You will only beat the best if you are the best. This game allows you to upgrade your hero using the currency you earn. You can use this to improve your stats & give yourself an edge in battle.
Always ensure you have magical abilities to attack and crush the enemy. The more powerful you are, the easier it will be to come out on top.
Magical io MOD APK for Android
Magical.io MOD APK has eliminated all the bottlenecks that come with the original version. It gives you all the magical skills and abilities you need to win.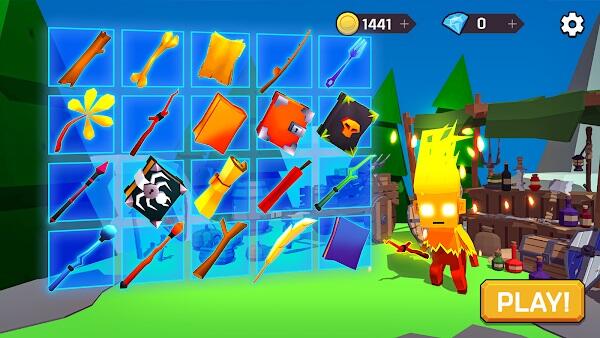 Additionally, the Magica io MOD APK unlimited money and gems feature gives you an unlimited supply of in-game resources. You can use these to purchase anything that'll help you become the ultimate champion.
Even better, the Magica io MOD APK 2023 is ad-free. You can now focus on fighting your adversaries and earning unique treasures.
Conclusion
Magica io is an excellent action game perfect for anyone who loves an exhilarating Battle Royale challenge. It features fast-paced gameplay, multiple modes, and lots of customization options. You can also play it offline or online according to your preference.
With the Magica io MOD APK, you enjoy an even better experience. It gives you all the skills and resources you need to come out on top. Plus, it's ad-free so that you can focus on winning without any distractions.