Download Love Island the Game 2 Mod APK Unlimited everything Latest version for an interactive story-themed gameplay. The game was based on Love Island, a popular reality TV show.
Information of Love Island the Game 2
| | |
| --- | --- |
| Name | Love Island the Game 2 |
| Updated | |
| Compatible with | Android 6.0+ |
| Last version | 1.0.30 |
| Size | 71.69 Mb |
| Category | Simulation |
| Developer | Fusebox Games |
| Price | Free |
| Google Play Link | |
| MOD | Unlimited everything |
About Love Island the Game 2
Love Island the Game 2 is a sequel to the original Love Island the Game with improved gameplay and new features. The game is based on the reality TV show, "Love Island" where players take on the role of one of the contestants vying for love and a chance to win a grand prize.
Just like in the show, players will have to form relationships and alliances with other players to survive. The game has new challenges and tasks for players to complete. There are also new rewards to be earned.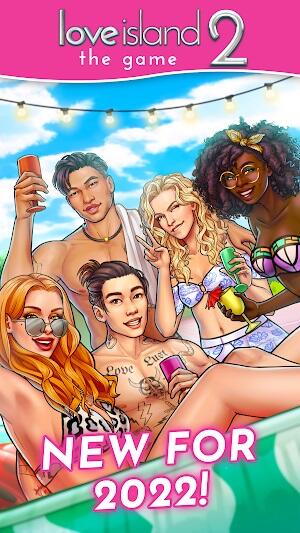 The game by Fusebox Games is free to download and play. However, there are in-game items that can be purchased for real money ($1.99 – $49.99 per item). If you do not want to use this feature, disable in-app purchases in your device's settings.
Highly Interactive Gameplay
Love Island the Game 2 will put you in the middle of realistic romance and drama. You will be able to experience what it is like to be a contestant on the show. It has lots of twists and turns, all based on your decisions.
You can package yourself to be whoever you want to. There are no limits. In this sequel, you enter as the Bombshell character. You will disrupt parties, steal men, and do whatever it takes to build your desired relationships.
The game has a lot of dialogues and interactions. This feature gives it a high degree of authenticity. It makes you feel as if you are on the show, interacting with other players. Some of the activities you can undertake in the game include:
Dress Up Your Character. The game allows you to customize your Bombshell character. You can choose from a wide range of clothes, shoes, and accessories.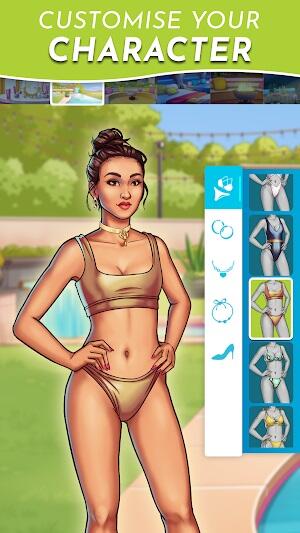 Choose Your Partner. You will choose your partner from a wide range of eligible candidates. Select the one you are most compatible with and start building a relationship.
Interact With Other Characters. There are many other characters in the game for you to interact with. Get to know them and form alliances. But be careful who you trust!
Cause Drama. Always remember that this is a bombshell game. You need to create drama to stay in the game. Steal other players' partners, start fights, and do whatever it takes to stay on Love Island.
Choose Your Path. This game allows you to determine the fate of your character. It lets you make decisions that will shape your story. The game has many different endings, all depending on the choices you make.
Overall, you should expect a chilled and fun playing experience with this game. It is the perfect way to escape reality and immerse yourself in a virtual world of love and drama.
Compete in Cheeky Challenges
You will be required to take part in various challenges while on Love Island. These challenges will test your physical, mental, and social skills. They are designed to help you form bonds with other players.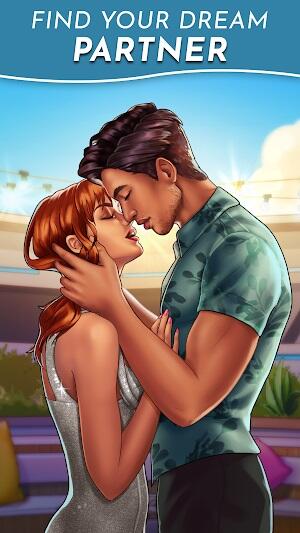 The challenges are diverse and range from simple tasks to more difficult ones. This diversity ensures that everyone can find a challenge they are comfortable with.
Once you complete these challenges, you will be rewarded with points. You can use these points to buy items from the store or unlock new features. This way, you can customize your game experience and make it more personal.=
Unique Features of Love Island 2
Multiple Endings. This game is not static, and its ending is not predetermined. How you play the game will determine the ending you get. There are many different endings, all based on your choices. Ensure you guide it towards your preferred outcome!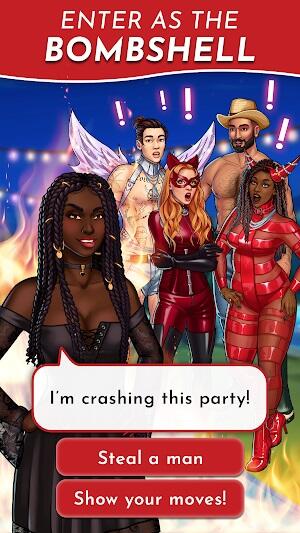 Create Your Characters. You will be guaranteed a high level of personalization with this game. You can create your characters and determine their looks, names, and backstories. Besides, you will also customize their clothing, accessories, and hairstyles.
Fascinating Character Progression. This game has an intriguing character progression system. The way you play the game will determine how your characters change and grow. You can turn them into whoever you want them to be. See them grow into nice, loving beings or create chaos by making them into disruptive individuals.
Choose Your Story. Do you want a flirty and light-hearted tale or a dark and twisted one? The choice is yours! This game allows you to create the story you want. It all starts with your decisions.
Lots of Dressing Options Available. This game has a wide range of clothes and accessories for you to choose from. You can find the perfect outfit for any occasion, whether it's a day at the beach or a night out on the town.
Beautiful Graphics & Animations
Playing this game feels like you are watching a TV show. The graphics and animations are of the highest quality, and they work together to create an immersive experience. You will feel like you are right in the middle of a romance & dating reality show!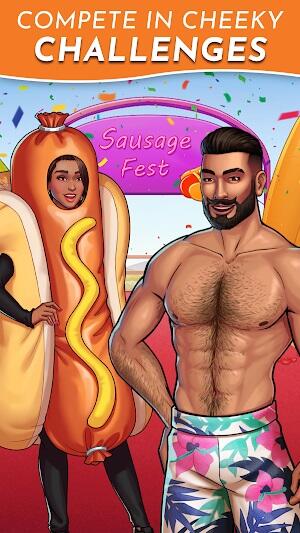 All the locations are well-simulated, and you can explore them at your own pace. The characters are also very expressive, which helps you understand their feelings and emotions.
You will quickly get absorbed into this game and its captivating world. You won't be able to put it down!
Love Island the Game 2 MOD APK Download
As earlier indicated, this game has in-app purchases that aid your game progression. If you want to avoid spending real money, you can download the Love Island 2 MOD APK unlimited everything.
This version will give you unlimited resources, allowing you can buy anything you want from the store. You will also get to experience all the game features without restrictions.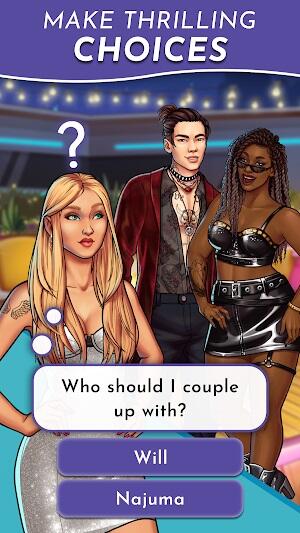 The Love Island the Game 2 MOD APK for Android is easy to install and is compatible with most Android devices. Download it today and start your virtual romance!
Conclusion
Are you looking for a realistic and captivating dating game? Look no further than Love Island the Game 2. This game has it all—fantastic graphics, an immersive storyline, and interesting challenges.
With the Love Island the Game 2 MOD APK 2023, you enjoy all these features without using real money. Download it now and have fun!