Do you love playing with music? Download Incredibox to get the best music experience ever. Mix different sounds together to create one cohesive song!
Information of Incredibox
| | |
| --- | --- |
| Name | Incredibox |
| Updated | |
| Compatible with | Android 5.1+ |
| Last version | 0.6.6 |
| Size | 100.63 Mb |
| Category | Music |
| Developer | So Far So Good |
| Price | $4.99 |
| Google Play Link | |
| MOD | Paid Full |
Music gives meaning to our lives every day. We listen to a lot of music from different artists and different genres. But if you've always wanted to create your own music but you don't know how, Incredibox is the perfect app for you! Here, you can access 8 impressive atmospheres that you can mix and match. Create your own music by experimenting!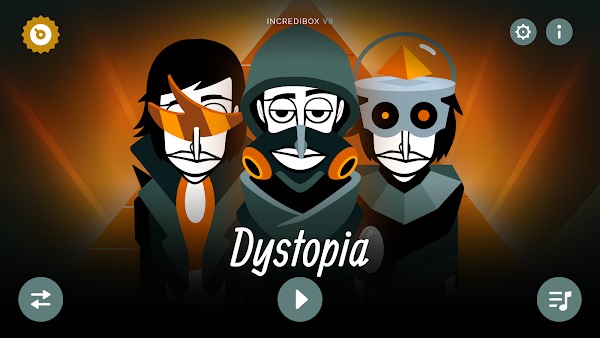 What if you suddenly could create and produce a song that you're proud of. In this app/game, you can put your creativity to good use. Try to experiment with different voices, melodies, effects and beats! Add and experiment and then record your song! There are millions of combinations you can achieve with the app and you can easily create numerous songs.
Create your Own Song
Are you someone who enjoys listening to a lot of music whenever you're feeling sad, happy, excited or bored? If you do, then you're like most people on the planet! However, you must have tried creating a song before only to fail big time. But with Incredibox, you can easily create songs that can even be in the top 100s charts! This app lets you experiment with 8 different tunes that you can mix and match until you're satisfied!
Create the most beautiful melodic song or an intense rap song using the different tunes here. There are different characters that you can use as singers and people that can produce unique sounds. Then, you just need to select from the different categories such as beats, effects, melodies and voices. Here, there's no right or wrong songs as your imagination and creativity is front and center. Try to create the most spectacular song that you can have and record it now!
The app is incredibly simple and easy to use as you only need to tap and select the things you want to use in your track. Find the right combos and create melodic harmonies that will wow your audience. There are so many songs to create and download and share to the world now!
Incredibox Features
If you have a talent for creating music, try Incredibox now. This app lets you unleash your skills in music production so you can share it to the world.
Create songs easily – Even if you're not a talented musician, we've all had moments when we've created beats or harmonies that we're proud of. But if you want to try creating a song for real, use Incredibox now. This app allows anyone to instantly become a music producer or a DJ and create their own song. Mix and match different musical elements to create an impressive song right now. You don't need to be a master musician to create a song today!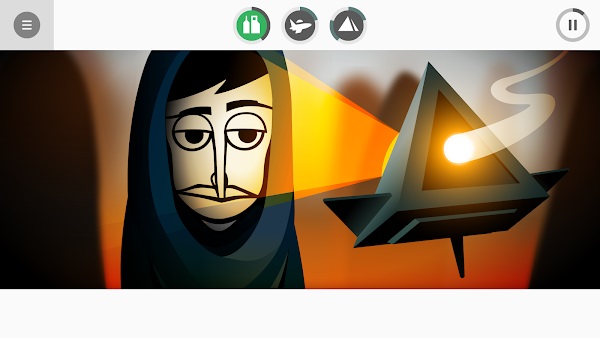 Aside from that, you can enjoy other version of the app which has different themes and characters. These include Alpha, Little Miss, Sunrise, The Love, Brazil, Alive, Jeevan and Dystopia. You can try all of them and create incredible songs that will impress your friends and family.
Use different elements – In this app, you are free to use the different elements such as voices, melodies, effects and beats. Each of these have numerous elements you can use that each have their distinct sound. Because of this, you can create an entire song from matching different elements together. Try to create an incredible chorus by experimenting with different elements. In Incredibox, you are able to use different elements to create a seamless song.
Add and edit characters – You can also add and edit characters in this game for up to 7! Here, you can add or edit as much character as you like depending on what song you're trying to create. But most notably, there are different character designs and colors that you can enjoy! Not only that but different versions have different styles as well. Yu can enjoy a black and white one or a funky colored one depending on your style.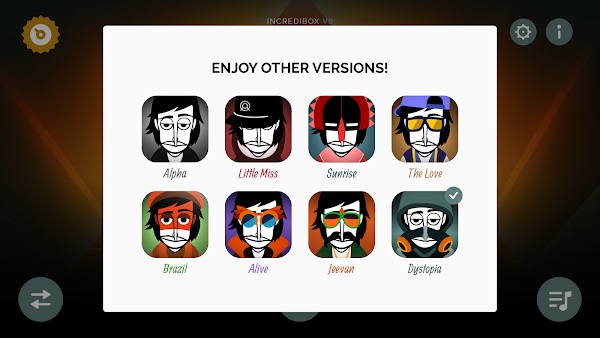 Record and download – This app allow you to record any song that you create in the app. As you're recording, you can also edit midway to create different styles throughout. When you're done, you can put in your DJ name, mix title and the person you dedicate it to. Then, you'll be giving a link that you can share to anyone so that they can listen to it. You can create another song and as many songs as you like!
Trouble-fee app – This app is easy to use as you'll just drag and drop the different elements to the characters to make them emit sounds. Then, you can just edit the characters by tapping them as you wish.
Download Incredibox Mod APK – Latest version
Create powerful and wonderful songs today using Incredibox! Experiment and share to the world your creations.