Download Idle Mental Hospital Tycoon Mod APK Unlimited money latest version and test your business acumen. You will manage a mental institution, grow it, and become a billionaire!
Information of Idle Mental Hospital Tycoon
| | |
| --- | --- |
| Name | Idle Mental Hospital Tycoon |
| Updated | |
| Compatible with | Android 5.1+ |
| Last version | 14.8.2 |
| Size | 171.58 Mb |
| Category | Simulation |
| Developer | Wazzapps global limited |
| Price | Free |
| Google Play Link | |
| MOD | Unlimited money |
Unlimited money (buy with diamonds)
Unlimited Diamonds (buying with diamonds is not deducted)
About Idle Mental Hospital Tycoon
Idle Mental Hospital Tycoon is a business simulation game that tasks players with managing a mental institution. The goal is to grow the hospital and become a billionaire.
The game starts with the player being given a small hospital with just a few patients. The player must upgrade the hospital, hire staff, and treat patients.
It tests your creativity, tenacity, and business acumen. Can you turn a small hospital into a thriving business? Download Idle Mental Hospital Tycoon APK for Android and find out first-hand.
A Mind-Engaging Gaming Experience
You will start with a small mental health facility with a few wards. You will have to turn it into a fully-fledged hospital with different departments, each with its staff and patients.
You must be creative in how you design your hospital. The small details of each room and department matter as they will affect the patients' health and morale.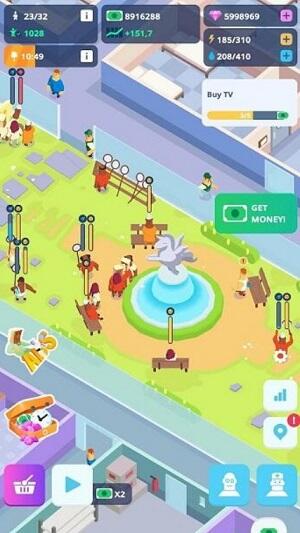 You will also have to be tenacious in your management of the hospital. Hire the best staff, keep patients happy, and upgrade your facilities – all while making a profit!
However, it will not be as easy as it sounds. You will have to manage limited funds and resources while making tough decisions that will affect the hospital's bottom line.
Any slight mistake can cause the hospital to go bankrupt. Therefore, you must be careful and strategic in your hospital management. Only spend money when necessary, and always think long-term.
Rehabilitation & Treatment is Your Goal
In this game, it is easy to deviate from the ultimate goal – to provide quality rehabilitation and treatment to patients. There will be times when you are tempted to cut corners or make unethical decisions to save money.
However, you must remember that your goal is to help patients recover from their mental illnesses. It is not about making a quick buck. Therefore, always prioritize the well-being of your patients over profits.
A Deceptively Simple but Addictive Gameplay
The gameplay of Idle Mental Hospital Tycoon is easy to comprehend but hard to master. When you begin, you will be forgiven for thinking that the game is too easy.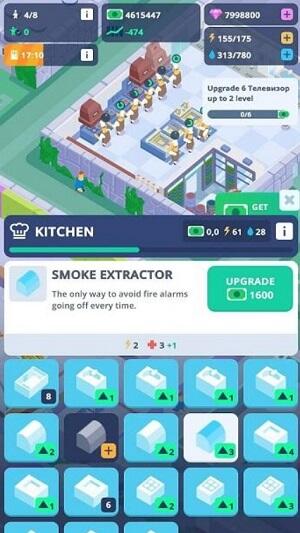 After all, how hard can it be to manage a hospital? As you progress, you will realize that the game is much more challenging than it first appears.
To succeed, you must be able to think strategically and long-term. Your first challenge will come in handling your patients. Your patients may resist treatment and will often try to escape.
It is your job to keep them happy and prevent them from escaping. This will require you to upgrade your facilities and hire the best staff. The game becomes more challenging as you progress, but it remains fun and addictive.
Hire the Best Staff!
Unless you have the best staff working for you, it will be impossible to provide quality treatment to patients. In this game, you can hire diverse staff, each with a unique set of skills.
You must hire doctors, janitors, nurses, and other staff to keep the hospital running smoothly. You must find the right balance, as too many or too few of any type can adversely affect the hospital.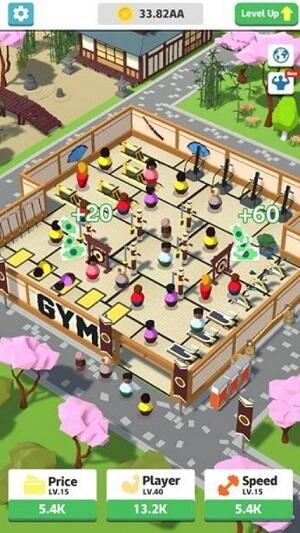 For example, having too many janitors will increase your costs but having too few will result in a dirty hospital, which will make patients unhappy.
You must also train your employees to keep them up-to-date with the latest treatment methods. This will ensure that they can provide the best possible care to patients.
Treat Your Patients with Care
The key to success is to provide quality treatment to patients while also making a profit. It is not enough to make money – you must also ensure that patients are getting better.
To do this, you must feed them, provide clean clothes, offer therapy, and upgrade your facilities. Patients will only be healed if you provide them with the best care.
However, you must also be careful not to overspend on treatment. If you do not make a profit, the hospital will go bankrupt.
Construct New Hospitals
Once you conquer one hospital, you can construct new hospitals in other locations. This will allow you to provide treatment to more patients and make more money.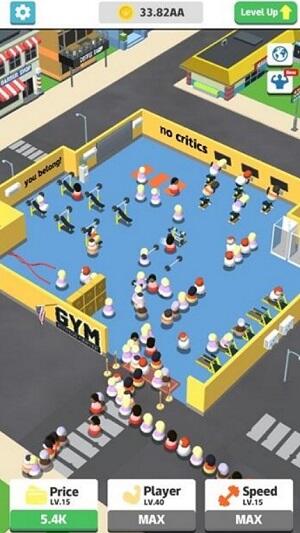 However, constructing new hospitals is not as easy as it sounds. You must first research the location to ensure that there is a demand for a hospital.
You must also raise the necessary funds to construct the hospital. You can do this by reinvesting your money into the business or using in-app purchases.
If you are successful, you will be able to construct a large empire of hospitals and become a tycoon!
Superior Graphics and Sound Systems
The game is designed to look and feel like a real hospital. You will see patients walking around and staff members working.
The sound system is also well-designed. You will hear the sounds of patients, staff members, and the hospital. This all adds to the immersion factor and makes the game more enjoyable to play.
Idle Mental Hospital Tycoon MOD APK Download
If you love a game with zero restrictions, you should download Idle Mental Hospital Tycoon MOD APK for Android. Here are its features: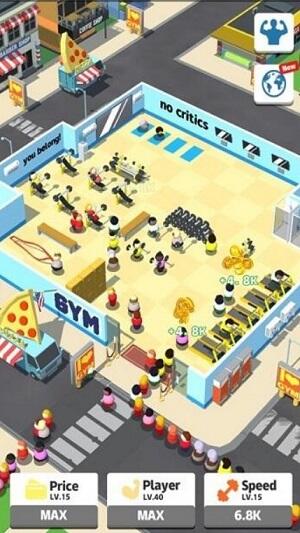 Idle Mental Hospital MOD APK Unlimited Money. This game provides enough money to buy anything you want without going bankrupt.
No Ads. This modded version guarantees 100% flow during the game with no annoying ads to spoil the fun.
Free Shopping. You can get all the in-game items without spending a single dime.
Conclusion
Idle Mental Hospital Tycoon is a simulation game that challenges you to run a hospital efficiently. You must hire staff, treat patients, and make a profit to succeed.
With its superior graphics and sound systems, this game is immersive and enjoyable to play. If you are looking for a game with no restrictions, you should download Idle Mental Hospital Tycoon MOD APK for Android.