Download IDLE Berserker Mod APK Unlimited money and gems Latest version for a gut-wrenching RPG experience. You will unleash extraordinary skills & equipment to defeat powerful boss enemies.
Information of IDLE Berserker
| | |
| --- | --- |
| Name | IDLE Berserker |
| Updated | |
| Compatible with | Android 5.0+ |
| Last version | 1.1.23 |
| Size | 272.03 Mb |
| Category | Simulation |
| Developer | CookApps |
| Price | Free |
| Google Play Link | |
| MOD | Unlimited money and gems |
Idle Berserker APK is an idle RPG game that teleports you to medieval times when magic was everywhere. The world is in chaos and filled with monstrous beings & beasts. You are a Berserker, the hero that the world needs to fight monsters and protect castles.
You come in as a fresh recruit, but you are a powerful fighter with access to incredible skills and equipment. As you play Idle Berserker, you will unlock even more sophisticated skills and equipment to defeat the fearsome boss enemies lurking in the world.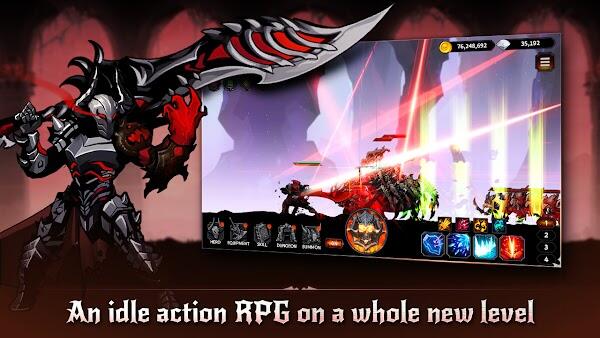 Besides, the game has well-lit graphics and smooth gameplay. You will see the cut scenes and animations clearly, increasing your attacking accuracy. This way, you won't miss out on a single chance to defeat the fierce monsters.
Idle Berserker APK - Background Information
Idle Berserker game takes you on a journey through the fantasy world of Gasgaia. A swordsman is critically injured and needs your help to survive. Fortunately, a small girl appears from the blues and brings him back to life.
However, the swordsman's joy was short-lived as the girl suddenly disappears. Later, he learns that she was sacrificed to the Black Dragon Trakanon, and his army is on their way to Gasgaia. The swordsman quickly realizes that he needs to join forces with other heroes to vanquish the Black Dragon, or all Gasgaia will be destroyed.
He enters an agreement with the Reaper and is reborn as a Berserker. This new character is full of stamina, allowing him to defeat the Black Dragon's minions. However, he cannot rest easy as the quest is not completed yet, and the Black Dragon has returned stronger than ever.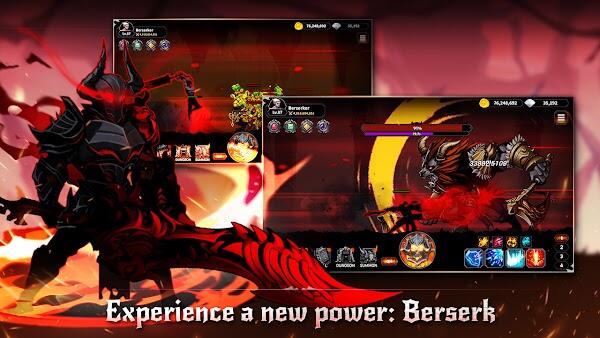 Will you be his next ally and help him in defeating the King of Dragons? Download Idle Berserker APK for Android to start the journey.
Gameplay Description/ Game Mechanics
You will play as a Berserker, a powerful swordsman on a mission to save Gasgaia from the wrath of the Black Dragon Trajanon. The game is an idle RPG where you can slay your enemies without doing much.
However, that does not mean you can get away with only one finger. You need to unleash your powerful skills to defeat bosses, the toughest enemies in the game. In addition, you must equip yourself with prestigious equipment that will give you a bonus in stats.
The game layout is straightforward to learn. You can easily navigate through menus and go to different screens. The customization options are also elaborate, allowing you to create a unique Berserker. You can change their costumes, skills, and equipment.
Unique Features of Idle Berserker APK
Action-Packed Combat Action. This game is not boring or repetitive because you can navigate menus and perform attacks using your skills. The combat is easy to learn and allows for fluid gameplay.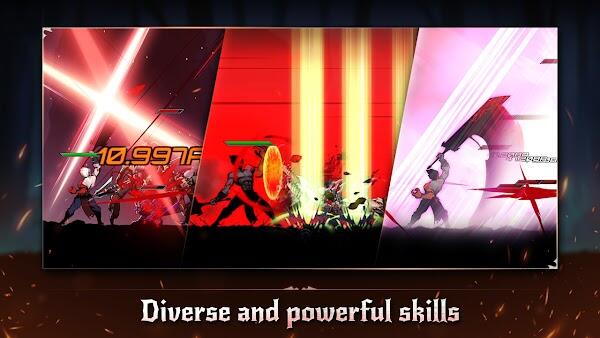 Customizable Character Creator. As a Berserker, you must have the right equipment to boost your stats. In Idle Berserker APK, you access different costumes, ranging from headgear to footwear. You can also equip your Berserker with diverse weapons based on their class.
Infinite Growth Potential. The game advances even when you are offline, and there is no need to worry about losing your progress. The longer you play, the stronger your Berserker becomes.
Rich Collections & Treasures. As you go through the game, you will encounter different monsters and bosses. Defeat them by unlocking rare treasures and collectibles you can use in trades with other players.
Highly Detailed Maps. The game's expansive maps will take you to different terrains and environments. You will encounter creepy graveyards, magical forests, and dark dungeons. Ensure you undertake thrilling quests and summon powerful allies along the way. This way, you will have the courage to defeat the Black Dragon.
Unique Costumes. This game is big on aesthetics, and you can enjoy a wide selection of outfits and costumes to outfit your Berserker. You can mix and match different armor and weapons with different colors to create unique looks.
Explosive Combat Mechanics. The game's combat is fast-paced and requires you to use your skills at the right time. Unleash powerful combos that will devastate bosses but be careful as enemies might do the same to you!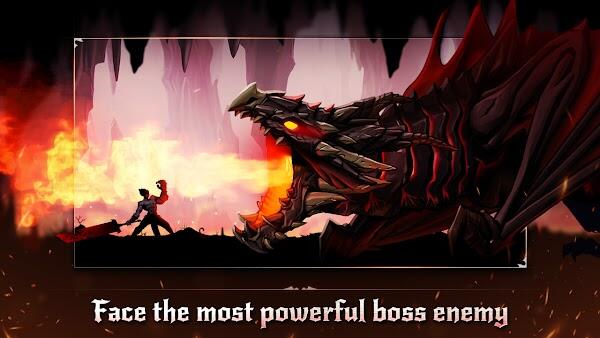 Beautiful Sound Effects. Idle Berserker APK's sound effects are on point and will immerse you in the game. Listen to the swords clashing against each other while you go through the different stages.
Tips & Tricks
Upgrade your skills through quests and battles to increase your damage output.
Equip your Berserker with the best items that you can find in the game to maximize their potential.
Go on raids and gather as many resources as you can so that you can trade for powerful equipment or create them yourself using the game's crafting system.
Always keep an eye out for events you can participate in to get more rewards and bonuses.
What to Expect in the Future?
RPG idle games are always evolving, and Idle Berserker APK will likely be updated with new content and features. For example, the addition of guilds and real-time PvP battles will increase the game's replayability.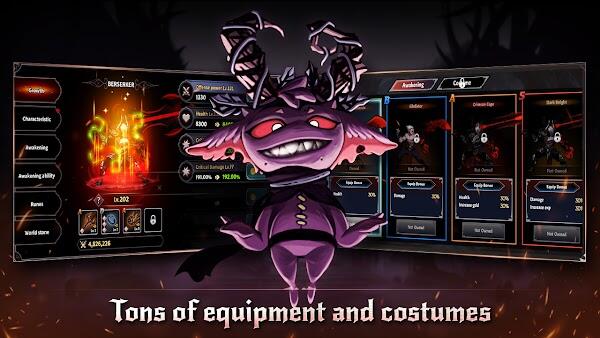 Additionally, we can also expect more unique costumes and equipment, offering players more ways to customize their Berserker characters. More maps, quests, and events are also likely to be added in the future so that players always have something new to look forward to.
Idle Berserker MOD APK Download
Idle Berserker MOD APK for Android is the enhanced game's version offering exceptional features, including:
Idle Berserker MOD APK Unlimited Money and Gems. The original game is free to play, but players can purchase in-game currency with real money. Idle Berserker MOD APK removes this requirement, making it easier for you to enjoy the game without spending money.
All Features Are Unlocked. With the MOD version, you can access all features and content in Idle Berserker without playing through the game's different levels. Unlock all characters, maps, weapons, and other items for a fully unlocked gaming experience.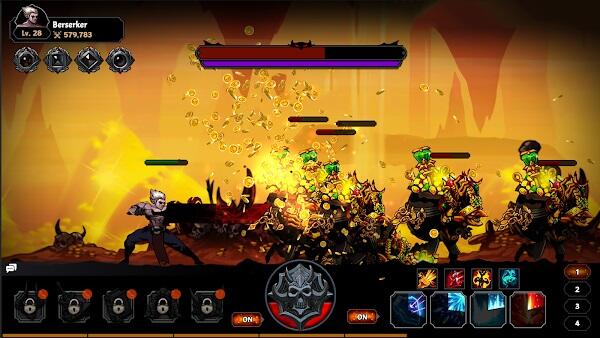 No Ads. The original game is known for its intrusive ads that disrupt your gameplay experience. With the Idle Berserk MOD APK download, you can enjoy a completely ad-free gaming experience.
Conclusion
Idle Berserker APK is an exciting RPG idle game playable on mobile devices. It has all the bells and whistles of a good casual RPG, so there are no dull moments. Trying out this game will allow you to flex your fingers as well as your strategy skills. Download it now and join the adventure.