Download Hyper Lite Mod APK Unlimited money and enjoy an immersive 5 vs. 5 FPS gameplay. It has lots of powerful guns to help you execute missions with unrivaled precision.
Information of Hyper Front Lite
| | |
| --- | --- |
| Name | Hyper Front Lite |
| Updated | |
| Compatible with | Android 5.0+ |
| Last version | 1.7.1 |
| Size | 826.14 Mb |
| Category | Action |
| Developer | NTES Games |
| Price | Free |
| Google Play Link | |
| MOD | Unlimited money |
Hyper Front Lite APK is an FPS game that boasts hyper-realistic graphics. It is a futuristic shooter game set in a sci-fi world full of advanced weaponry. In this game, you will be a part of an elite 5-man squad tasked with completing various missions.
Even better, this Lite version is lighter than the standard Hyper Front, making it perfect for gaming on the go. It is smooth on both high-end and low-end devices. This way, you will never struggle with FPS drops or lag.
If you are looking for a fast-paced and action-packed shooter game, then Hyper Front Lite is the perfect game. Download it now and experience cutting-edge FPS gameplay!
An Engaging/ Blood-Curdling Gaming Experience
Hyper Front Lite is a highly tactical game requiring a perfect combination of stealth and aggression to succeed. It features interesting maps with multiple routes to take. This encourages players to strategize and plan their movements carefully.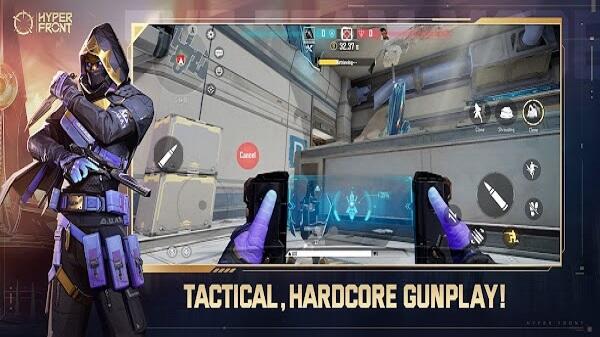 When you begin, you will be equipped with low-power weapons. You can loot better weapons from your enemies. The game also features weapon upgrade stations that you can use to improve your firearms.
The battlefield will be intense as you face off against enemy squads. There will be plenty of blood and gore resulting from blowing off and destroying your enemies.
The destroy mode is particularly engaging as you will engage in one battle after the other. The enemies increasingly get tougher, making the game more challenging. It will truly test your FPS skills.
Collect Gold and Use It Wisely
You will earn gold by completing objectives and killing enemies. You can use it to purchase weapons and upgrades.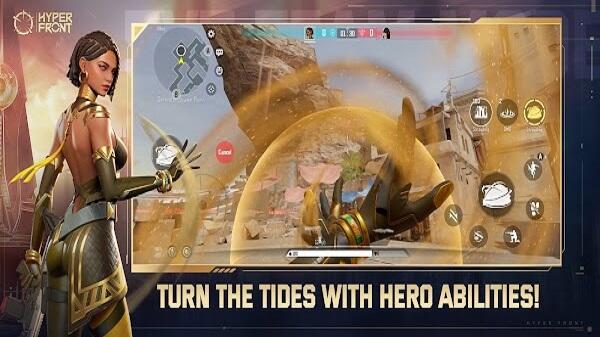 The game also features a supply system where you can buy items such as first-aid kits, grenades, and armor. These supplies will be essential in battle as they can help you survive against overwhelming odds.
Lots of Heroes to Use
Your success in this game largely depends on the heroes you choose. Each character has a unique set of skills and abilities. You must ensure a perfect balance in your team to create a powerful squad.
You can also use the gold you earn to purchase new heroes. This way, you can create different squads for different situations.
Even better, you can customize them to better suit your playstyle. You can change their weapons, skills, and abilities to create the perfect character for you.
The modification options allow you to scout abilities, use clones, and add perks. This way, you can have a highly dynamic and powerful team. Some of the most powerful heroes include: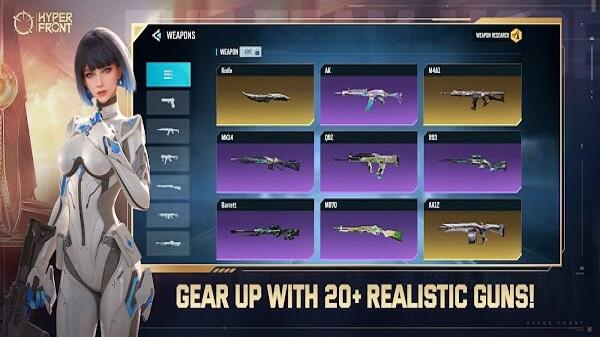 Nemesis. This hero has extraordinary abilities, including a unique clone, shrouding skills, and teleporting abilities. They are perfect for players who want to be highly mobile on the battlefield.
Veil. This hero comes from the golden desert. She is a phenomenal tactician and an expert in long-range combat. She is slow and boasts shrouding skills, making her perfect for ambush tactics.
Cure Light. This hero is a skilled medic. She is slow and has reviving abilities, making her perfect for support roles. She is dedicated to protecting the pioneer planet with all her powers.
Outstanding Features of Hyper Front Lite APK
Lightweight. This game is specially designed for people running on low-end devices. It won't occupy much space on your phone. Most importantly, its minimalistic nature does not affect the quality of graphics.
20+ Powerful Guns. This game boasts a huge arsenal of weaponry. You can use machine guns, sniper rifles, and shotguns. Each gun has unique recoil patterns that you must master to succeed. Before unlocking any gun, ensure you learn its stats and perks.
A Highly Dynamic Battle Field. The maps are huge and littered with obstacles. They keep changing to keep the gameplay fresh. You must use your environment to your advantage to win each battle.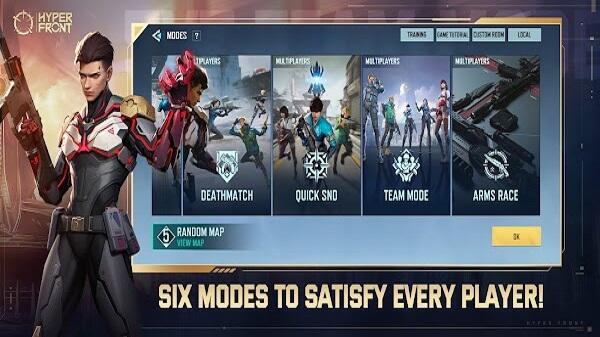 Simple Controls. This game features highly-responsive on-screen controls. Simple touches and swipes are all you need to perform complicated actions.
A Stunning Visual Experience. This game looks great on any device. It is designed with the latest graphics technologies to ensure a smooth and realistic visual experience. You will appreciate the level of detail in each environment.
Different Gaming Environments. This game features different environments, including an old coastal city, Japanese-style courtyard, South American-style city, all-new desert tower, or an arctic ice field.
Diverse Game Modes at Your Disposal
This game features six distinct modes, each with its unique gameplay. They include:
Search & Destroy. This mode is all about tactical planning and team coordination. You must work with your squad to destroy the enemy base. Ensure that you search every nook and cranny for enemies.
Deathmatch. This is a fast-paced mode where you must kill as many enemies as possible. The first team to achieve the required number of kills wins the match.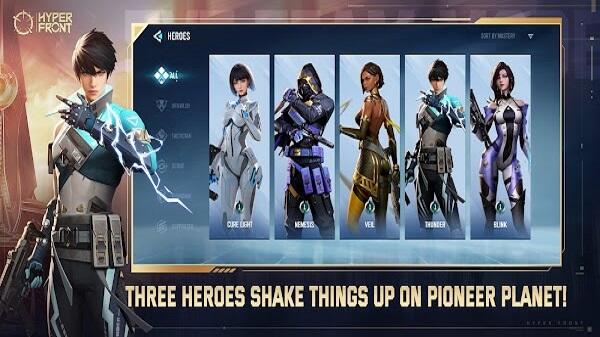 Team Mode. This mode requires you to form a team of five players. You will then battle it out against another team of three. Ensure you outsmart and outgun the enemy team to win.
Vs BOT. This mode is perfect for players who want to sharpen their skills. You will be pitted against AI-controlled opponents. They get harder as you progress through the levels.
Quick SnD. This is a faster version of Search & Destroy. The gameplay is the same, but the match ends as soon as one team destroys the enemy base.
Arms Race Modes. Here, you will be in a race to gather arms and kill as many enemies as possible. Always ensure you have the right gun for the job.
Hyper Front Lite MOD APK Download
The modded version is highly improved, offering you the following features:
Hyper Front Lite MOD APK Unlimited Money. This game features an in-game currency that you can use to buy different items. You will have an unlimited supply of money to spend as you please.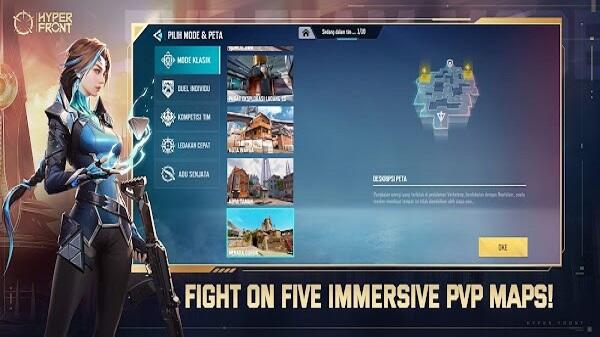 No Ads. The Hyper Front Lite MOD APK for Android features an ad-free experience. You will have all the time you need to concentrate on the game.
Conclusion
The Hyper Front Lite is a great game with simple controls, stunning graphics, and diverse gameplay. It is perfect for players of all levels.
The modded version offers an even better gaming experience. Try it today and see for yourself.