Download Herr Anwalt Lawyers Legacy APK Mod Latest version and find creative ways to tame a harsh school principal. You must save the students from the principal's madness!
Information of Herr Anwalt Lawyers Legacy
| | |
| --- | --- |
| Name | Herr Anwalt Lawyers Legacy |
| Updated | |
| Compatible with | Android 5.1+ |
| Last version | 0.233 |
| Size | 92.43 Mb |
| Category | Action |
| Developer | YGameStudios |
| Price | Free |
| Google Play Link | |
| MOD | No MOD |
About Herr Anwalt Lawyers Legacy
What legacy will you leave behind as a lawyer? Can you save desperate students from their tyrannical school principal? In Herr Anwalt Lawyers Legacy, you'll take on the role of a lawyer and use your quick-thinking skills to help the downtrodden.
The game starts after you receive a disturbing call from learners, pleading for your help to save their school from a tyrannical principal. As you investigate further, you'll find out that the principal has been exerting illegal and harmful measures toward the students.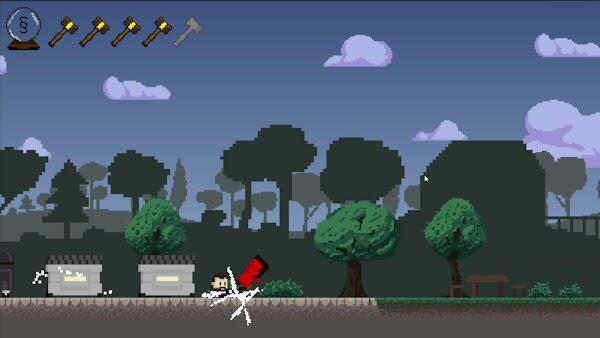 For example, the school administration has detained a student and barred them from going home, for no clear reason. You must unleash combat, negotiation, and investigation tactics to solve the case and bring justice back to the school.
Download Herr Anwalt Lawyers Legacy APK for Android and leave your legacy as a savior for these students. Will you be able to free them from their nightmare?
A Well-Thought-Out Storyline
Herr Anwalt Lawyers Legacy APK features a well-crafted story that will leave you hooked until the end. It has dynamic gameplay, as each decision can have major consequences and lead to various endings.
The game is set in a school where the principal has gone mad with power, touching upon themes of corruption and the justice system. As such, it touches on real-life issues and has a strong message behind it.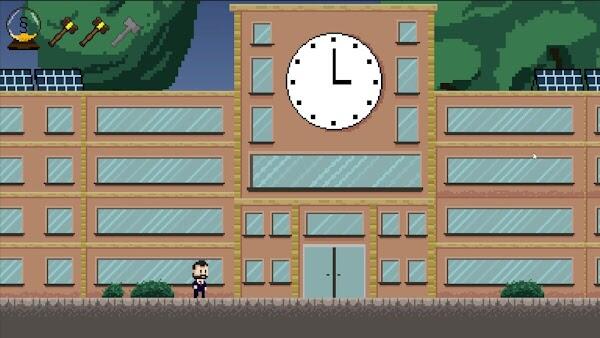 Once you begin playing Herr Anwalt Lawyers Legacy APK, you will realize that it is more than just a casual game. It offers moral dilemmas and teaches players the importance of justice and standing up for what is right.
Superior Gameplay (With Unpredictable Twists)
A game of this caliber can be boring, especially if you hate formal settings like a courtroom. But fear not, Herr Anwalt Lawyers Legacy APK offers twists that introduce other game elements, such as combat.
These unexpected twists keep the gameplay fresh and exciting, as players never know what to expect next. Plus, the game offers a variety of challenges that test your problem-solving skills, quick thinking, and ability to negotiate with others.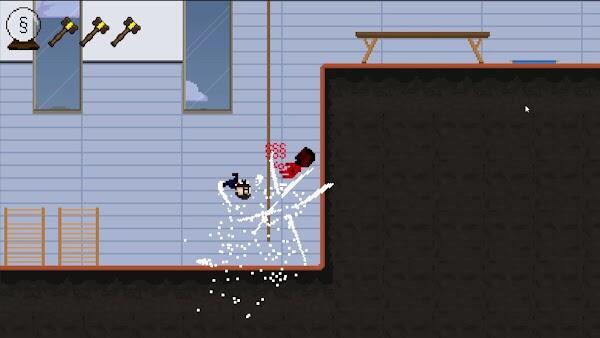 Once you solve one case, there is still plenty more to go. Each case presents unique challenges and obstacles to overcome, ensuring the game stays engaging for a long time. This way, you will always be longing to solve the next case and see how it will end.
A Dynamic School Environment
Unlike many conventional legal-themed games, Herr Anwalt Lawyers Legacy APK offers a dynamic school environment. In this case, the school is the crime scene since it is where the illegal actions by the principal take place.
But it also offers a realistic and interactive school setting, featuring various NPCs (non-playable characters) that you can interact with for information or assistance in solving cases. These NPCs include teachers, students, janitors, and more – all with their personalities and characteristics.
Besides, the school is equipped with facilities such as basketball courts, swimming pools, and classrooms. Ensure you comb through every area thoroughly to gather clues and save the students.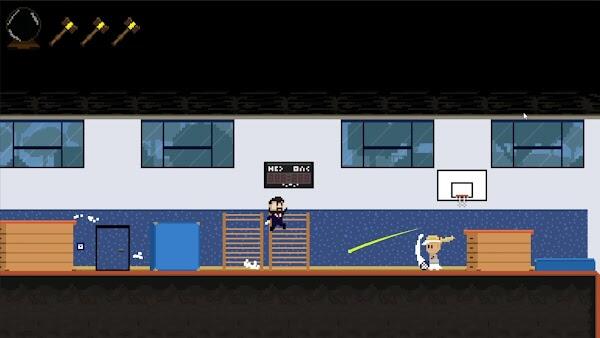 The faster you solve cases, the closer you are to uncovering the truth behind the principal's actions and bringing justice back to the school. This way, you will increasingly safeguard your legacy and reputation as a lawyer.
Take Law into Your Hands
When the worst happens, it's up to you to make things right. You no longer have to be a passive observer, as Herr Anwalt Lawyers Legacy APK allows you to take matters into your own hands.
You must prove yourself as a lawyer with integrity, bravery, and determination to fight for what is right. Save the school and its students from their nightmare – leave behind a legacy as a hero.
It may call for combat or negotiation tactics, but ultimately, your investigation skills will lead to success in this game. Never leave any stone unturned and stand strong against corruption.
Lots of Obstacles Along the Way
This game will not be a walk in the park, as there are plenty of obstacles to overcome. The principal and his cronies will do everything they can to prevent you from discovering the truth.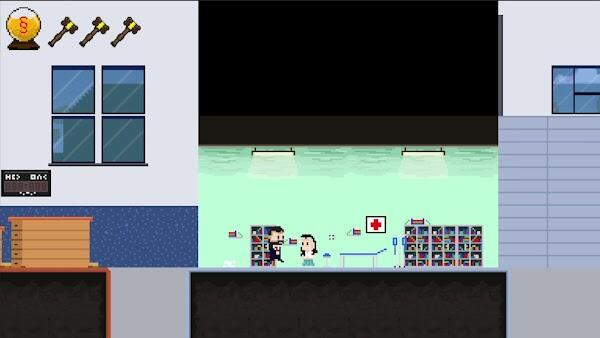 Your reputation is at stake, as people may try to slander your name or sabotage your progress. It's up to you to prove them wrong and show them that justice will prevail.
When you get to school, you must use every tool at your disposal. It's a grueling journey filled with challenges, but ultimately satisfying when justice is served.
Be Creative
Creativity will help you circumvent obstacles and solve cases faster. You can use your imagination to develop unique solutions or gather evidence in unexpected places.
Don't be afraid to think outside the box, as it may lead you to success in Herr Anwalt Lawyers Legacy APK. So, are you ready to take on the challenge and become a legendary lawyer?
For example, in some instances, you will have to jump over a fence to access a location and gather evidence. Or, you may have to devise clever ways to extract critical information from NPCs during interrogations.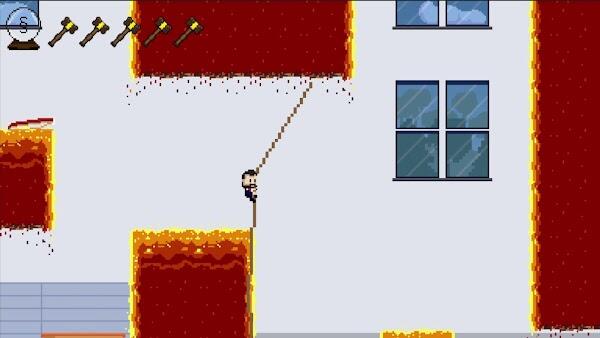 Ensure you use ingenious ways to explore every possibility the case. If the combat can free the school from corruption, don't hesitate to use it as a last resort. You can slash your enemies to pave the way for justice.
Meet Different Characters
In this game, you will meet numerous characters, including celebrities. For example, it incorporates Lashaky, a famous film star involved in the principal's illegal actions.
You will also encounter various lawyers, each with their specializations and reputation. This adds to the game's dynamic and realistic feel, as you can learn from these characters and improve your skills as a lawyer.
Minimalistic Graphics & Immersive Sound Systems
There is nothing to write home about the graphics, as they are simple and minimalistic. However, this allows for smooth gameplay without lag or glitches.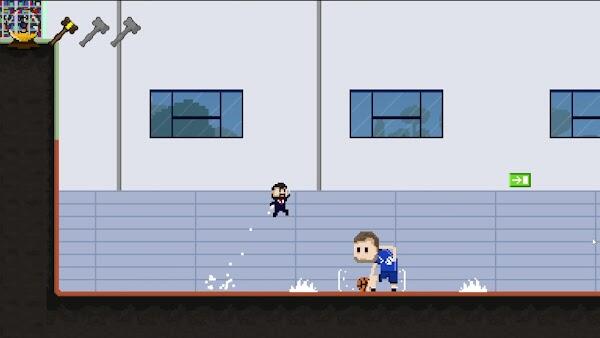 The sound systems – such as background music and character voices – immerse you in the game even more. It will feel like you're a real lawyer trying to solve cases and unravel conspiracies in a corrupt school.
Herr Anwalt Lawyers Legacy APK MOD
This game is at preregister stage, and there are no MODs yet. However, keep an eye out for them since they may offer valuable in-game items or resources to help with your investigations.
Once a MOD becomes available, we will offer you the latest version here. In the meantime, start training yourself as a lawyer and prepare for an exciting case journey in Herr Anwalt Lawyers Legacy APK.
Conclusion
Herr Anwalt Lawyers Legacy APK offers a unique and immersive gameplay experience as you take on the role of a lawyer fighting for justice. Use your investigation skills and creativity to uncover conspiracies and save the school from its evil teachers.
You will encounter many characters and obstacles, making for an exciting game. The graphics may be minimalistic, but the sound systems enhance the gameplay. You will surely enjoy every moment spent playing Herr Anwalt Lawyers Legacy APK.