Download Granny 5 APK Mod Latest version and escape the wrath of a ferocious antagonist. You only have five days to solve puzzles and survive the frightening environment.
Granny 5 APK is an intense, free-to-play puzzle game that challenges players to escape the wrath of a ferocious granny. It starts after your character falls victim to a nightmare in a deserted hotel.
Your goal will be to guide your character through a series of traps, puzzles, and other dangerous obstacles as you attempt to escape the clutches of your evil granny. As you navigate the dangerous rooms and labyrinth-like hallways, you must be wary of the granny's daughter.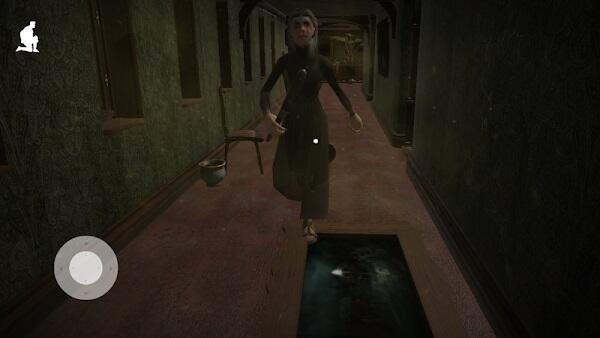 She abets her mother in hunting down those who defy her, and you must be careful to avoid detection. Fortunately, the game has a reliable hint system to facilitate your escape from the twisted world.
However, there are many twists and turns along the way, and you often need to think outside the box to overcome complex puzzles. Overall, you can expect a challenging, engrossing experience with Granny 5 APK for Android. Download it and jog your brain today!
Granny 5 APK - Background Story
This game is set in an abandoned hotel where you must fight for survival. Your goal is to escape a fearsome opponent by solving puzzles & avoiding traps. You must navigate a series of rooms and dangerous hallways while avoiding detection by a diabolical duo (granny & daughter).
The horror-themed game has unpredictable gameplay, requiring you to think on your feet and develop creative solutions. You must carefully plan and execute your moves to overcome complex obstacles and escape the horror world.
An Immersive Gameplay & Responsive Game Mechanics
In this game, you will have 5 days to escape the trap, navigate the haunted hotel, and outsmart a clever opponent. While that sounds like a lot of time, you will find that the game is quite challenging, requiring plenty of lateral thinking and creativity.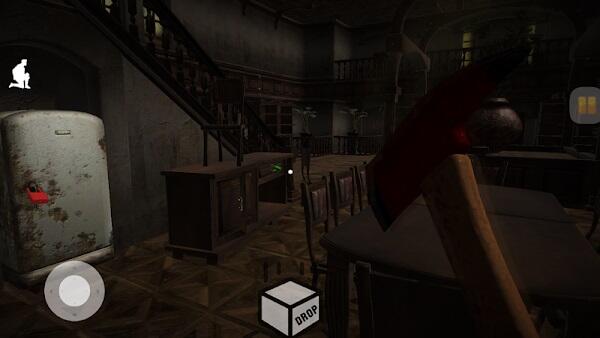 As such, you must always be on your toes, constantly scanning your environment and coming up with innovative solutions to complex puzzles. Every item you find in the room could be a vital clue, and every noise you hear could signal the approach of your adversary.
Whenever you detect any potential danger, you must react quickly and decisively. For example, you can hide in wardrobes and other dark places, giving your enemy a hard time tracking you down.
Additionally, you must avoid dropping items or making the slightest noise, which could alert your opponent. Your adversary has a strong sense of hearing, and you must be careful to move stealthily.
Fortunately, the game's mechanics are responsive, allowing you to move quickly and change directions on a dime. You will not struggle to navigate this game's immersive, nightmare-like world.
Unique Features of Granny 5 APK Download
Numerous Doors to Open. This game features many locked doors requiring you to find the right keys. You must comb the environment carefully, looking for clues and items that will unlock the doors for guaranteed progress.
Challenging Puzzles. This game features many complex puzzles that require careful observation and critical thinking. You must think outside the box, using your wits & ingenuity to escape the granny's clutches.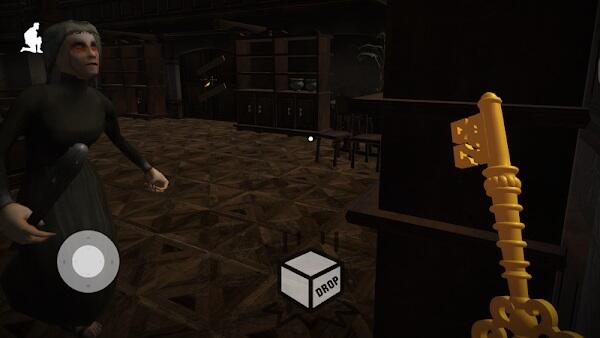 Thrilling Action. This game is full of intense moments where you must race against the clock or contend with a dangerous opponent. Your heart will consistently pound as you face life-or-death challenges that test your reflexes and mental acuity.
Well-Detailed Environments. The game features highly detailed environments that immerse you in the horror world. You will feel as if you are right there, moving through the haunted hallways and creepy rooms.
Scary Antagonists. The game's two main antagonists are terrifying - the granny herself, and her menacing daughter. Both characters exude a sense of dread and danger, causing you to always be on the lookout for their looming presence. They wear dark/blackish cloaks, with fangs and glowing eyes that are sure to send a shiver down your spine.
Beautiful Graphics. The dark, nightmarish imagery of this game is beautifully rendered. The detailed environments and haunting music enhance the fear factor, resulting in an eerie and unsettling atmosphere.
Simple Controls. This game has simple & intuitive controls. You can easily move, run, and jump with the touch of a button - all while deftly navigating the complex map on your quest to escape.
System Requirements and Additional Information
This game is optimized to work 100% on Android. It weighs approximately 100MB, making it easy to download & install. The game's system requirements include: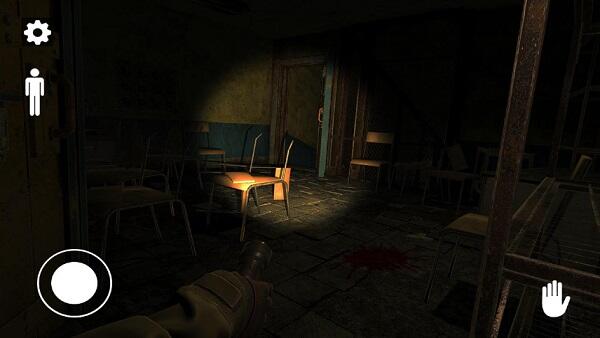 Android OS 4.1 or higher
1 GB of RAM or more
High-speed internet connection for smooth and lag-free game performance
This game has an in-game hint system that can help you overcome tough challenges. However, you must earn hints by completing various in-game tasks. To achieve this, you should navigate the game's complex map and collect as many items & clues as you can to unlock additional hints.
Overall, Granny 5 APK is an immersive and pulse-pounding horror game that will keep you on your toes. Whether sneaking past terrifying enemies or solving puzzles, you will always be challenged in this thrilling adventure!
Proven Tips for Playing Granny 5 APK Effectively
Always be alert and aware of your surroundings. The game's environments can be dark, disorienting, and full of hidden dangers. Make a point to scan your environment carefully, looking for clues and items that will help you on your quest.
Use items and clues strategically to help you progress through the various levels and obstacles. For example, you might use a key to unlock a door, or an object to distract your enemies while you make a quick escape.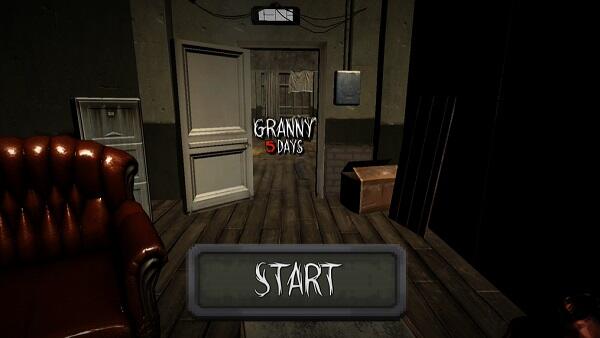 Take advantage of the in-game hint system whenever possible, whether it's to get past a difficult puzzle or avoid being caught by the granny or her daughter.
Remain calm & focused, even when things get intense. The game can be scary and nerve-wracking but remember that you control your destiny. By staying calm and thinking critically about each level, you can escape the clutches of the granny and her daughter.
Additionally, you can use Granny 5 APK MOD to get additional hints. This way, you can circumvent the game's challenging obstacles and get past the fear that often comes with this type of horror-adventure game. However, you should only use them in desperation or when you feel stuck in the game. Ultimately, your wits and ingenuity are your best tools for success.
Conclusion
Granny 5 APK is an addictive game characterized by tense and terrifying challenges. It challenges you to navigate complex environments, avoid fearsome enemies, and solve difficult puzzles.
The game's graphics are beautiful and eerie, evoking a sense of fear & dread that will keep you on the edge of your seat. To succeed, it is essential to be alert, focused, and strategic.