Download Go Knots 3D MOD APK latest version and solve knot puzzles. You'll challenge yourself to untie complicated knots and earn generous points as a result.
Information of Go Knots 3D
This is a puzzle game that was developed by Rollic Games. It has numerous levels with varying degrees of complexity.
The game requires critical thinking and agility to ensure that you resolve all the puzzles timely. The faster you untie the knots in any game, the more coins you earn.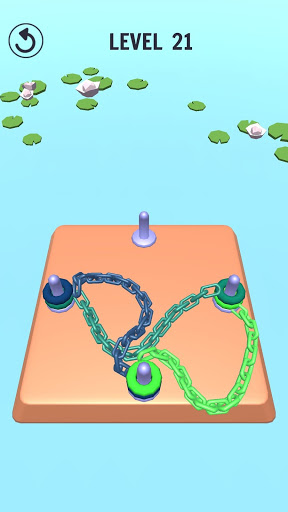 Go Knots has impressive 3D graphics and super quality skin colours to ensure that you enjoy every minute you spend gaming. Even better, it allows customization of the skins to get a highly personalized gaming effect.
If you believe in your ability to solve complicated puzzles, then you shouldn't hesitate to download Go Knots 3D for Android. You'll enjoy the gameplay from the comfort of your home or whichever location you choose!
An Interesting Gameplay
Go Knots 3D has straightforward gameplay that challenges you to untie different knots in every level of the game.
While this challenge may sound simple, it requires a high level of concentration and critical thinking to break.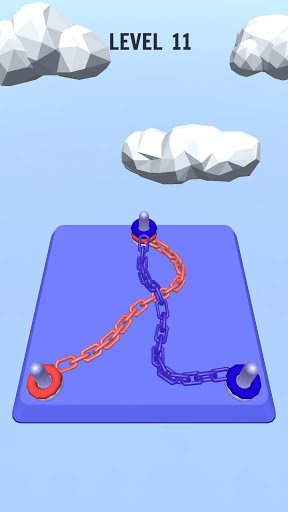 You should always ensure that you avoid creating more knots which will complicate your mission and deny you valuable treasures. Every time you complete the game, you earn gold coins and crucial points.
Unique Features of Go Knots
Colourful Level Design. This game has multiple colours to choose from to allow you to use the colours that resonate well with your character
Plenty of Levels. The game has numerous levels that guarantee diversity of challenges thus eliminating any chance of boredom
Unlock More Features with In-Game Currency. The game allows you to watch adverts and collect bonuses that give you a leeway to unlock better gaming features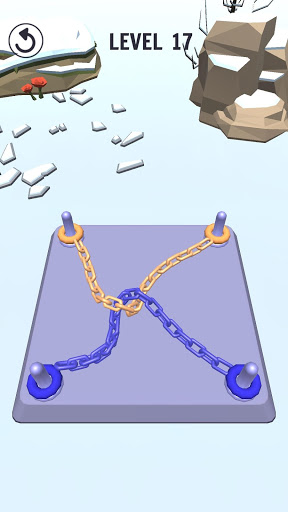 Different Colour Chains. The game has knots/chains of different colours for enhanced visibility. However, higher gaming levels can be a bit confusing due to the high number of chains and knots involved
Intuitive Controls. The game has easy-to-use controls—you'll only be required to tap on your screen to untie the knots!
Impressive Graphics and Immersive Sound Effects
This game uses 3D graphics with multiple choices of skin colour. These features ensure that you enjoy personalized gameplay.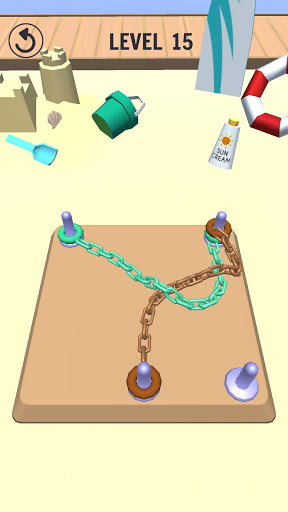 Even better, it incorporates an immersive sound system that highlights every move and every success of the game.
Go knots 3D MOD APK Download
This modded version of the game comes with numerous benefits. It has unique features that'll hook you to the game quickly. They include: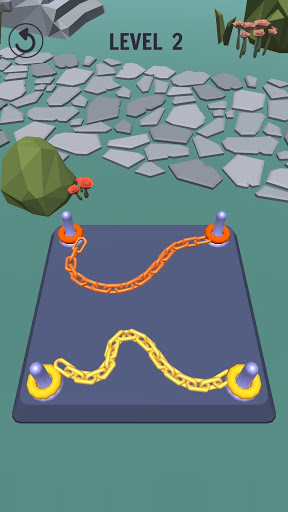 Conclusion
Download the latest version of Go Knots and enjoy one of the most brain-wracking gameplays ever. You will have the opportunity to challenge yourself by solving different puzzles to earn coins.