Download Giant Wanted Mod APK Unlimited money and gems Latest version and protect your city from destructive giants. You play the role of a hero sniper equipped with a superior sniper rifle.
Information of Giant Wanted
| | |
| --- | --- |
| Name | Giant Wanted |
| Updated | |
| Compatible with | Android 5.0+ |
| Last version | 1.1.46 |
| Size | 175.03 Mb |
| Category | Casual |
| Developer | Supersonic Studios LTD |
| Price | Free |
| Google Play Link | |
| MOD | Unlimited money, gems |
Giant Wanted APK is a shooter game by Supersonic Studios Limited. The game is set in a fast-paced town whose peace has been disrupted by a malicious giant. You play the role of a hero sniper who must protect the town from the giant's rampage.
You will have different types of weapons to use in your escapades. Ensure you use them strategically to kill the giant and save the town.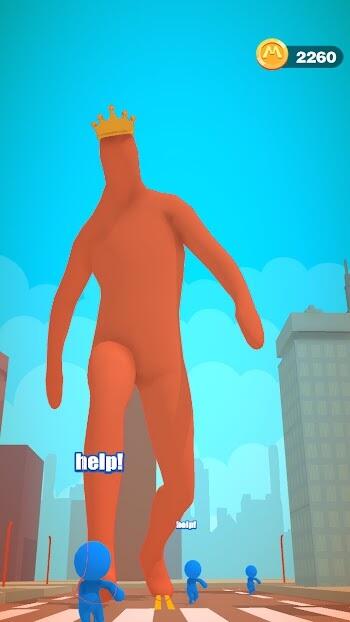 Any mistake will give the giant room to destroy more property. As such, you must have a sharp mind and reflexes to shoot when it matters, accelerating your way to victory.
Overall, the game's graphics are well-rendered. You will not struggle to see your targets. Even better, the targets are responsive to your shots. This way, you will enjoy every minute you spend playing Giant Wanted APK.
Save Your City!
Everyone depends on your shooting prowess to save the day. You must not disappoint. You start by choosing the right weapon for the job. After that, you must aim at the giant and shoot to kill it.
However, many giants are roaming the town, and they are not easy to kill. They tower above everything, and they are fast. You must be at the top of your game to kill them all.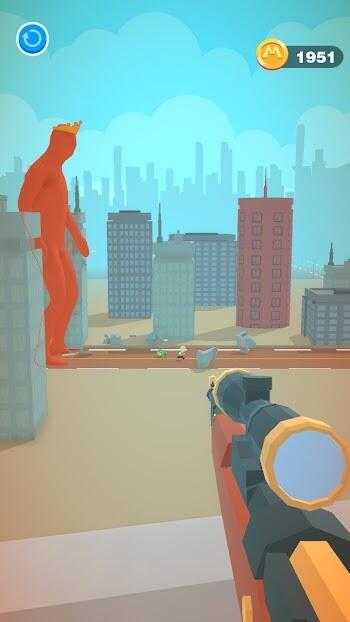 The number of giants to face will increase as you progress in the game. This will increasingly test your shooting skills.
You will have to contend with different types of giants, each with unique abilities. You must be on the lookout for their next move and take them down before they can cause more destruction.
How to Play Giant Wanted Game
This game is super simple to play, and you will not find it hard to get the hang of it. Here are the basics:
Slide to Aim. Slide until you have the giant in your sights, and you're sure you can take it down.
Release to Shoot. This is pretty self-explanatory. Release the screen when you're ready to take your shot. But be warned, you only have a limited number of bullets, so make them count!
Exterminate the Enemy. If you are accurate enough, you will take down the giant with one shot. But if not, don't worry, you can always try again. Just be quick before the giant is out of sight.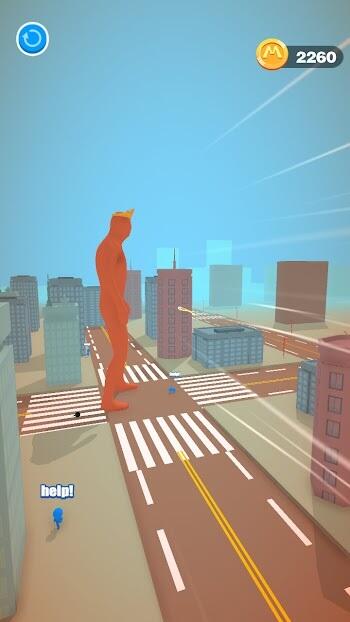 To help you aim, you will have a zoom function. This will come in handy when the giant is far away, and you need to take a long-range shot. It also has a circular glass magnifier to help you get a better view. It gives a clear picture of the giant, and you can easily take it down.
Tips & Tricks for Eliminating the Giant
The following tips and tricks will come in handy when playing Giant Wanted APK:
Practice Makes Perfect. The better you get at the game, the easier it will be to take down the giant. Start by taking your time to aim. Don't worry about being fast; just be accurate. With time, you will get faster, and your accuracy will improve.
Shooting Angle is Everything. Remember these giants are super tall. You must adjust your shooting angle to ensure you hit the giant in its weak spot, which is the head.
Be Strategic with Your Shots. You have a limited number of bullets, so you must use them wisely. Don't waste any bullets on shots that you're not confident about.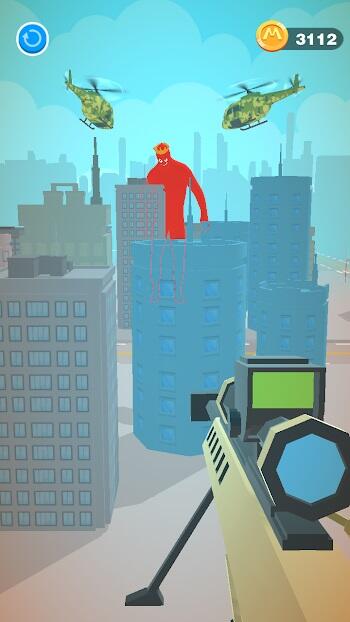 Use the Right Weapon for the Job. Each weapon in the game is designed to take down a specific type of giant. As such, you must use the right weapon for each giant. If you use the wrong weapon, you will find it hard to kill the giant. For example, a high-energy sniper rifle is necessary when there is a need to penetrate other obstacles.
High-Quality Graphics
This game has high-quality graphics that will keep you entertained throughout. The environment is well-rendered, and you will have no problem seeing your targets. Even better, the giants are responsive to your shots.
They will jump up before crumbling to the ground after you take them down. Even better, they appear in different colors, ensuring you don't get bored while playing.The city background is also interactive. You will see the bullet flying and buildings crumbling.
Background Music and Sound Effects
This game was designed to keep you pumped throughout the gaming sessions. It offers adrenaline-pumping background music that will keep you on your toes.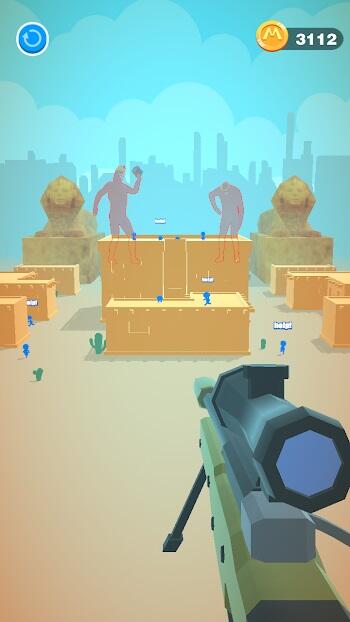 You will also hear the sound of the bullets flying and the giants falling. These sound effects make the game even more enjoyable.
The sequence of the music is also perfect. It starts slow and then gradually builds up to an intense beat, which matches perfectly with the action on the screen.
Giant Wanted MOD APK Download
Giant Wanted MOD APK for Android is the modified version of the original game. It has better features that will make the game more enjoyable. Some of the features include:
Giant Wanted MOD APK Unlimited Money and Gems. This feature gives you all the resources you need to buy the best weapons and upgrades. With unlimited money, you can unlock the best game's features.
No Ads. You will concentrate 100% on the gameplay. Never again will you have to watch an annoying ad in the middle of the game.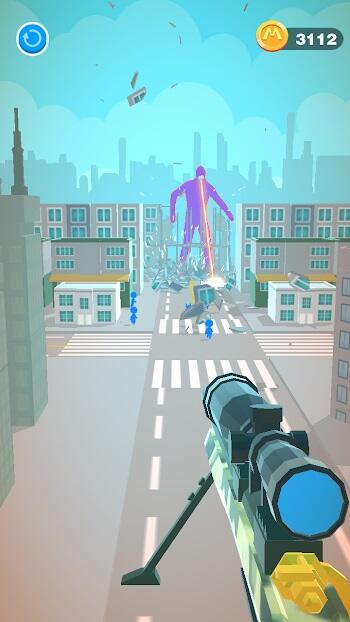 All Weapons Unlocked. This game comes with a wide variety of weapons. However, some of them are locked. With this feature, you will have access to all the weapons from the start. This will give you an advantage over your opponents.
Conclusion
Giant Wanted is an excellent shooting game that features high-quality rifles and graphics. It tasks you with eliminating giants that have taken over the city.
You will have to contend with more giants and obstacles. But with practice, you will get better, and eventually, you will take down all the giants. The MOD version of the game gives you an edge over your opponents by providing unlimited resources.