Download Gacha Sweetu MOD APK latest version and enhance your Gacha Club character using sweet & nice styles. It features refined hairstyles, accessories, and clothing.
Information of Gacha Sweetu
| | |
| --- | --- |
| Name | Gacha Sweetu |
| Updated | |
| Compatible with | Android 5.0+ |
| Last version | 1.0 |
| Size | 165 MB |
| Category | Casual |
| Developer | Gacha Sweetu INC |
| Price | Free |
| MOD | Unlimited money |
Gacha Sweetu APK is a Gacha Club MOD designed by Sweetu, a Chinese Gachatuber. It adds new styles and customization options to the standard character designs, giving you unrivaled gameplay flexibility.
The application has a well-designed, simple, and easy-to-use interface that makes it suitable for all Gacha players. As such, you can change the characteristics of your character fast and hassle-free.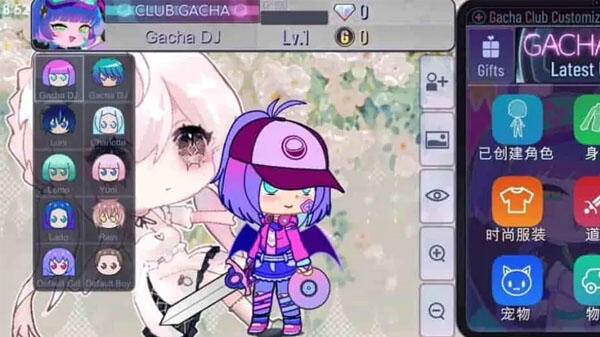 Furthermore, it provides creative options that go beyond mere physical customization. For example, you can create new poses for your character, allowing you to add special effects like sparkles, stars, & hearts.
Overall, this application is the ultimate Gacha MOD for experienced & novice players. It provides the tools to customize your character as you wish, giving you a unique gaming experience that no other Gacha MOD can offer. Download Gacha Sweetu MOD APK for Android and enjoy all its features for free.
Why Download Gacha Sweetu APK?
Gacha Club is a customization-focused game that allows players to create their characters. It enables you to hand-pick different elements & modify them until you achieve the desired look.
While the game has extensive options, Gacha Sweetu MOD APK takes it further by adding more detailed options. This way, you can design more realistic characters, guaranteeing better control over the details.
This flexibility enables you to tailor-make your character to fit your style & preferences. You will have 100% control over your character's looks, poses, and movements. This way, you decide the game's trajectory, ensuring you enjoy a satisfying experience.
How to Use Gacha Sweetu APK?
Using Gacha Sweetu APK is straightforward, especially if conversant with the Gacha Club controls. You'll start by selecting the character you want to customize, followed by adjusting its physical and facial features.
This will involve selecting the hairstyles, eyes, mouth, clothing, accessories, and many other features. The options provided here will be influenced by the gender you choose for the character.
Once you finish setting up physical features, you can take your customization a notch higher by adding poses and special effects. You can also use this app to create a custom background, allowing you to set the perfect scene for your character.
Besides, Gacha Sweetu MOD APK enables you to save your custom character for later use. This way, you don't have to go through the same tedious process when you want to play with a specific character.
Why Gacha Sweetu APK is Special - Its Outstanding Features
This game's mechanics are like the standard Gacha game, but it is enhanced with several features that make it stand out. These include:
New Home Screen and Menus. This MOD APK is designed with a new home screen, featuring bigger buttons & menus. This makes navigation easier for the users, especially those used to other Gacha titles.
New Hair Styles. Gacha Sweetu adds several hairstyles to the standard character-creation options. This means you can choose from a wider range of styles and trends, giving your characters a more personalized look.
More Accessories. Gacha Sweetu enables you to personalize the accessories your characters wear, allowing for greater customization potential. You can add hats, sunglasses, fanny packs, and many more items.
Unlimited Possibilities. With Gacha Sweetu MOD APK installed on your device, you explore endless character customization possibilities. This way, you can tailor-make characters as per your specifications and desires.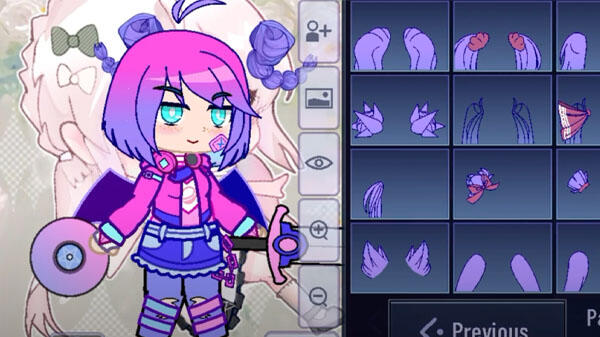 New Eye and Eyebrow Designs. In any Gacha game, the eyes are a critical feature for character customization. This MOD APK has a plethora of eye designs & eyebrow shapes to choose from, ensuring your characters look realistic.
Super Authentic Facial Details. Gacha Sweetu MOD APK also has facial details that give your characters a more real-life feel. You can add blush, mole, freckles, and other features to make the character look as close to reality as possible.
Diverse Clothing Options. Gacha Sweetu comes with a wide selection of clothing items. It has both traditional and modern outfits to suit different tastes, allowing you to create unique characters every time. Some popular options include party dresses and sportswear.
Regular Updates. The developers of Gacha Sweetu MOD APK are constantly releasing updates with new content. This means you'll always have exciting and innovative features to explore, ensuring your gaming experience remains fresh and enjoyable every time.
A Fun-Filled Gameplay. Gacha Sweetu MOD APK offers an immersive, fun-filled gameplay experience that will keep you coming back for more. You can customize your characters to the fullest and enjoy a unique journey each time.
System Requirements and Additional Information
Gacha Sweetu MOD APK is supported on Android 5.0 or higher and requires at least 4GB of RAM for smooth gameplay. It weighs approximately 160MB, and you can download it free from any reliable third-party source.
Besides the Android version, the app is available for PC and iOS. This cross-platform compatibility makes Gacha Sweetu accessible to users across different devices, no matter the platform.
Additionally, the application is optimized to ensure you enjoy an aesthetically pleasing and lag-free gameplay experience. With its intuitive controls and smooth animations, the Gacha Sweetu MOD APK download ensures you have plenty of quality entertainment on the go.
Proven Tips for Using Gacha Sweetu MOD APK
Know Your Characters. Before you start playing Gacha Sweetu, familiarize yourself with the standard characters and their abilities. This will help you understand how to customize them and make better decisions during battles.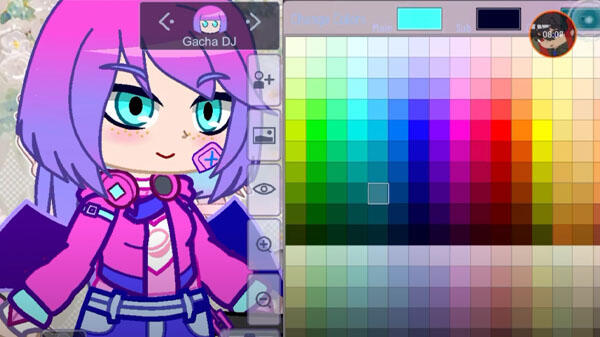 Create Characters for Specific Missions. Try creating characters specifically for certain missions. This will help you get the most out of your team and ensure victory during more difficult battles.
Take Advantage of Special Events. Keep an eye out for special events in Gacha Sweetu MOD APK, as these can provide extra rewards and bonuses that can boost your progress significantly throughout the game.
Stay Active. Don't forget to log in regularly and stay active on Gacha Sweetu MOD APK. This way, you can take advantage of the daily bonuses and rewards that are often included with the app.
Be Creative. Most importantly, don't forget to have fun with Gacha Sweetu MOD APK. Explore different character designs and customize them to your heart's content - the possibilities are endless.
Conclusion
Gacha Sweetu MOD APK offers a proven way to revamp your character designs and create unique, realistic characters. It guarantees a simple-to-navigate interface, ensuring you can create the perfect look for your characters with ease.
Additionally, the app has additional accessories, clothing options, and facial details that guarantee a more immersive experience overall. With its regular updates, the Gacha Sweetu MOD APK download is the perfect way to customize your characters and explore new features all in one place.
Try it out today and see what Gacha Sweetu can do for you. It will revolutionize your character designs and keep you entertained for hours on end.