Download the Final 5 Mod APK Latest version and save the world in 5 minutes. You must fight lethal enemies and defeat relentless bosses to save humanity & win rewards.
Final 5 APK is a fighting game that challenges you to save the world. It is set in a world overrun by lethal enemies determined to destroy humanity. You are the last hope for humanity, and you must defeat the enemy bosses to ultimately save the world.
The game features intense fighting action and unique combat moves to keep you on the edge of your seat. You must be fast and strategic in your movements, ensuring you make the most of every opportunity to defeat your enemies.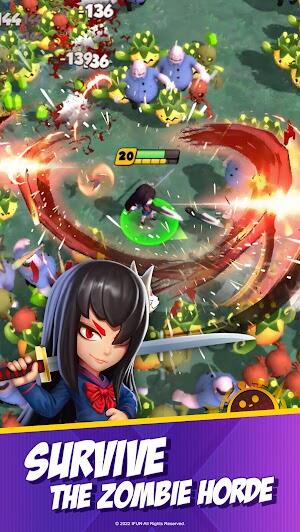 The game also integrates a card system that allows you to unlock and use powerful weapons, gear, and skills to help you fight your enemies. You must collect cards and strategically use them to upgrade your stats and skills, giving you a powerful advantage in battle.
Overall, the Final 5 APK for Android is a must-try for all fans of intense fighting games. It will keep your heart pumping and your adrenaline rushing as you fight to save the world. Download it now and have unrivaled fun.
Final 5 APK - Background Story
The game is set in a post-apocalyptic world ravaged by lethal enemies and zombies. They have broken the Tusten Tower, the only fortress that protects the remaining humans, and now threaten to destroy humanity once and for all.
Everyone is fighting for survival, and you are the last hope for humanity. As an elite soldier, your mission is to defeat the enemy bosses and save the world from destruction. You use Epoch Rewinder to rewind time by 5 minutes. Within this time, you must fight & defeat the enemies lest they destroy the world completely.
However, the enemy is relentless and will stop at nothing to defeat you. You must be fast, strategic, and resourceful in your movements, using every opportunity to defeat your enemies and save humanity.
Fortunately, the maps have dungeons and areas where you can search for powerful weapons, gear, and skills. You can merge and upgrade cards to unlock new abilities, giving you an edge against your enemies.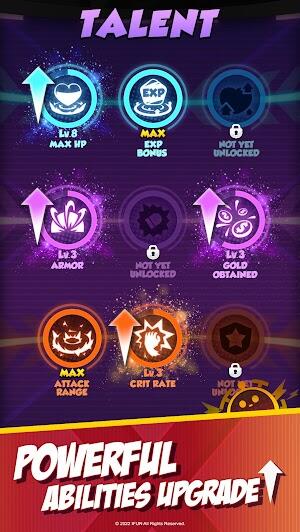 Overall, every move you make in Final 5 APK is critical for the survival of humanity. If you are up for an intense and thrilling fight, download the game and begin your battle to save the world.
Interesting Gameplay & Game Mechanics
Final 5 APK is a fast-paced and challenging fighting game that requires quick reflexes, strategic thinking, and precision. You must move quickly on the battlefield, dodging enemy attacks and using your weapons to defeat your opponents.
The gameplay is dynamic and fluid, with each battle requiring you to use diverse combat skills. The game also integrates a card system, meaning you must collect and upgrade your cards to gain powerful weapons, gear, and skills.
Your chances of success in Final 5 APK depend on your skill and ability to navigate the battlefield. It will be complicated, but if you are up for the challenge, you will have an exhilarating and rewarding experience.
The controls in Final 5 APK are intuitive and easy to use, making it excellent for players of all skill levels. All you need to do is tap and swipe on the screen to move, dodge, attack, and use your skills. With just a few minutes of practice, you will be ready to dive into the action-packed world of Final 5 APK.
Outstanding Features of Final 5 APK
Combines Roguelike Elements. This game utilizes a roguelike technique that procedurally generates maps. You never know what challenges or enemies you will face next, making each battle exciting and unpredictable.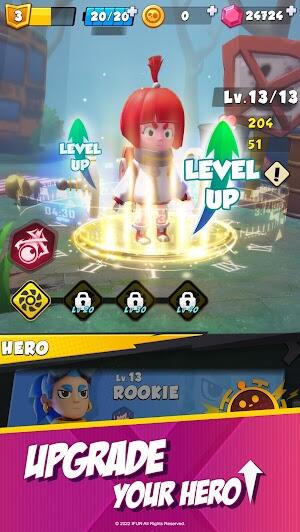 Survive Lethal Attacks. This game has no place to hide! You must be always attentive and dodge lethal enemy attacks. If you are hit, it could be game over for you. It will be a fun shooter, adventurous, melee, and strategy game.
Epic Boss Fights. The real challenge in Final 5 APK comes from the epic boss fights. These powerful enemies will test your abilities and skills to the limit, pushing you to become a better player.
One-Handed Controls. The one-handed controls in this game make it easy to navigate the battlefield, even when you are low on health or under intense enemy fire.
Fuse & Upgrade Weapons. Your gear should deal significantly more damage to enemies, helping you take out waves of foes quickly and efficiently. To do this, you must collect cards and fuse them to unlock new weapons, skills, and abilities.
Unlock New Heroes. This game features a diverse roster of characters, each with unique stats and abilities. As you play through the game, you can unlock new heroes to join your team and help you conquer enemies.
Different Difficulty Modes. This game offers hard and easy difficulty modes, each with a different level of challenge. This diversity allows you to play at your own pace and choose a difficulty level that is right for you.
Different Hero Types. In this game, you can be a core/tank hero (Archer, Samurai, Soldier, and Assassin) or an eccentric hero (Rockstar & Cyborg). Ensure you pick the hero type that matches your playing and combat style. You can also equip them with bow & arrow, guns, mace & shield, and other weapons.
Pros & Cons of Final 5 APK
Pros
It features Epoch Rewinder, which allows you to rewrite history and go back to a previous moment in the timeline. This time manipulation mechanic makes the story and gameplay exciting, as you never know what challenges or obstacles will come next.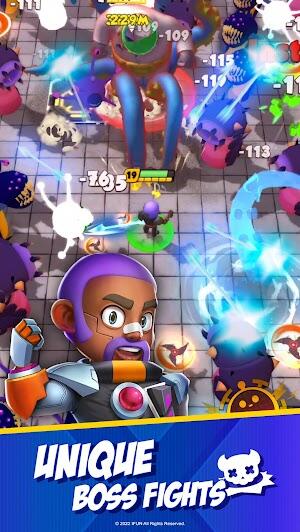 It is a fast-paced game that requires quick reflexes, out-of-the-box thinking, and precision. Whether you are battling other players in PvP mode or fighting powerful bosses in PvE mode, you must be on your toes at all times.
It allows you to customize your playstyle and strategies through the card system, which lets you upgrade weapons, gear, and skills to suit your needs.
It features many weapons, including a shotgun, katana, plasma mine, UV lamps, electric guitars, cue sticks, and arrows. You can even use melee or ranged weapons, depending on your preferences.
Cons
The card-fusing system can be complex to decipher, and some players may find it overwhelming or too complicated. With practice, you will quickly get used to different mechanics and strategies.
Tips for Playing 5 APK
Familiarize yourself with the different characters and hero types in Final 5 APK. Each character has unique stats and abilities, and it is critical to choose a hero that matches your playstyle and combat preferences.
Learn how to effectively use the card-fusing system to upgrade your weapons and gear. By upgrading your equipment, you can deal significantly more damage to enemies and take them out more quickly.
Focus on improving your reflexes and quick decision-making skills. This game requires fast and accurate response times, and you must practice your movement control and aim continuously to become a better player.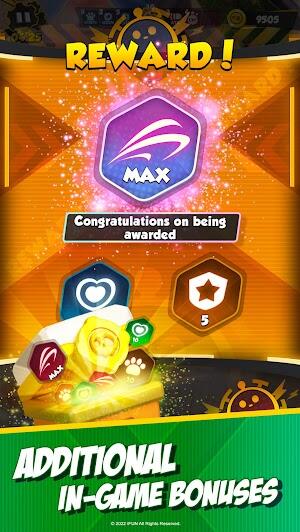 Stay calm and focused on the face of difficult challenges or intense enemy fire. The one-handed controls in this game make it easy to navigate the battlefield, even under high-pressure situations. With quick reactions and good planning, you can overcome almost any challenge.
Final 5 MOD APK Download
The Final 5 MOD APK 2023 has been modified to include many exciting features to revolutionize your gameplay. They include:
Final 5 APK Unlimited Money. The original game has in-app purchases ($0.99 - $99.99 per item) to unlock new cards and power-ups. With the MOD, you can enjoy unlimited currency to purchase whatever content you want without paying a single penny.
No Ads. The game is quite ad-heavy, with frequent pop-up ads that appear during gameplay. With the Final 5 MOD APK for Android, you can play ad-free and enjoy a smooth and uninterrupted experience.
Unlimited Level Ups. Unlike the original game, the MOD lets you level up your cards to the max limit, so you can maximize your power and performance at all times.
Conclusion
If you are a fan of fast-paced, action-packed games with complex mechanics and intricate storylines, the Final 5 APK is worth trying out. It features many characters, combat styles, and playstyles. This way, you can play in your preferred style, or mix and match different techniques for a truly unique gameplay experience.
With the MOD version, you can enjoy unlimited money and no ads to enhance your gaming experience. This revolutionizes your gaming, giving you the competitive edge to take on the toughest challenges.