Make your horse-riding dream a reality with Equestrian the Game APK. Build a farm, rear breeds of horses, train, and use them in racing competitions to earn rewards!
Information of Equestrian The Game
| | |
| --- | --- |
| Name | Equestrian The Game |
| Updated | |
| Compatible with | Android 6.0+ |
| Last version | 40.1.0 |
| Size | 987.70 Mb |
| Category | Simulation |
| Developer | Kavalri Games AB |
| Price | Free |
| Google Play Link | |
| MOD | Unlimited money |
About Equestrian The Game
If you have ever wanted to become the world's finest Equestrian in the world, don't give up on your dreams yet! That is because the modern game developers have given you the best horse riding simulation game – equestrian the game! This game allows you to have fun creating your own farm, rear remarkable breeds of horses, and use them to compete and win various rewards. You can download it now and play it on your Android or iOS device. Join thousands of other gamers who aspire to become the best equestrians the world has ever known.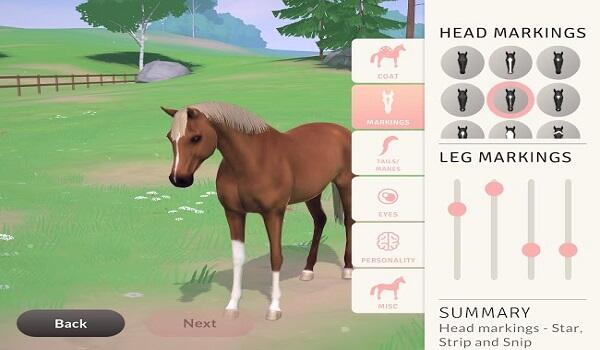 This awesome development by Kavalri Games AB offers players a variety of horses with varying personalities and breeds. As the most famous elite sport in Europe, you can expect that this game match the quality of the elite class. Notably, the most outstanding standard set by this game is HD clarity and stunning 3D animation of the farm. You will be able to build and run a farm where everything looks so real. There will be various prizes for winning in show pumping and races. Download Equestrian The Game, ensure that you stay on top of the leaderboard, and increase your tier.
Exciting Horse Rearing & Races
Undoubtedly, horse riding is one of the most ancient sports in the world that also doubled as a way of traveling. However, people have transformed it into modern sports loved by millions of people from all over the world. It is not even surprising that the sport is now on the bookies' list for betting. Even so, games with perfect and realistic horse riding action have not been developed until Kavalri Games AB decided to take the world by storm. Now, gamers across the globe can play and enjoy the ultimate fun of selecting their horse, rearing it, using it to beat opponents in races!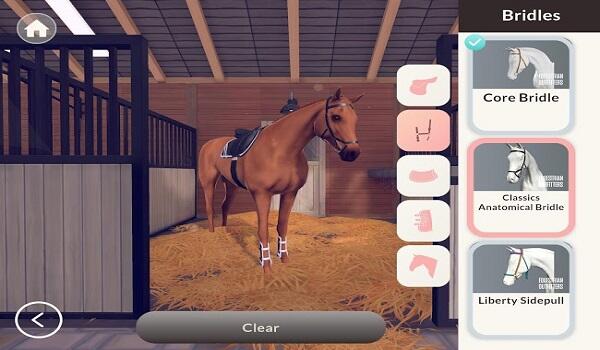 Equestrian The Game consists of taking care of the horses and training it for races and other stunts in the stable. You will start by choosing one horse before you can start unlocking and owning others. Besides, you will make each of your horses stronger and faster to try to become a winner in all races. The controls of the game are easy as there is a key to speed and another to slow down. At the top of the game interface, you can see your stats including your position on the leaderboard. Download this spectacular game and combine riding and management skills now!
Features Of Equestrian The Game
With this game, you can become a leading stable owner. In the same breath, you can become one of the most celebrated riders and build your horse racing build their careers in this equestrian game. Here, you will enjoy the following features.
Build Your Own Farm – fulfill your desire to own horses and strive to be one of the best equestrians. This game offers a chance for you to build and expand your own yard where you can rear as many horses as you can manage. This game allows you to build and upgrade your farm and optimize it for flawless activities such as boosted hay production, more breeding, and increasing training. If you would want to breed Grand Prix jumpers, keep or sell them, it's all up to you!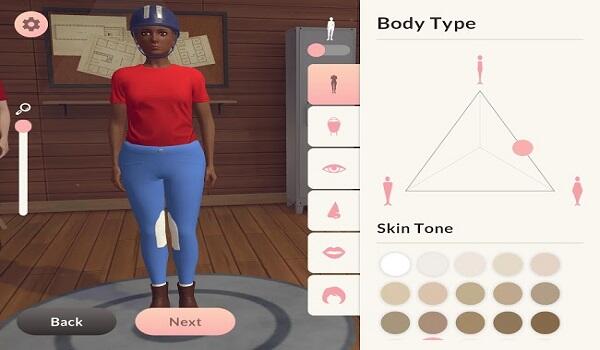 On the other hand, you will be in charge of feeding the horses with fodder. Using a proper way of feeding your horses will you an extra advantage in performance. In this game, you will be able to set up your horses for success with increased cycles of training. Download this game today and enjoy feeding your horses, providing them with boosted energy, and making money out of your herd.
Various Horse Breeds – here, the player will be exposed to a variety of breeds that you can unlock including Welsh CBS, Arabs &Swedish Warmbloods, Thorbreds, Thoroughbred, Frisians, and more. You can increase the number of horses on your farm as you advance in more game levels. The more you feed your animals and give them energy, the more they will satisfy you with their remarkable performance in the races. Enhance your horse stats by training them more often to overcome their weaknesses.
Exceptional Customizations – this game lets the player make various customization to the horse and rider. Note that there are various horses and riders, all with different strengths and physical features. In Equestrian The Game, you will get an opportunity to customize avatars, stables, and horses. Select the best tack and clothing option that you have. In addition, you will make unique physical attributes to your male or female characters. That implies that you can select their bodies to be normal, fat, or slim. You will also get options like Lips, eye color, hair color, and many more.
Once you complete modifying the looks of the character, set up the best gear. You need to find different types of gear that you should select for the safety of your character during horse riding. The game allows you to go through this process manually and with precision. Customize your horse too for the competition. To enjoy all this action involving horses, download this game now.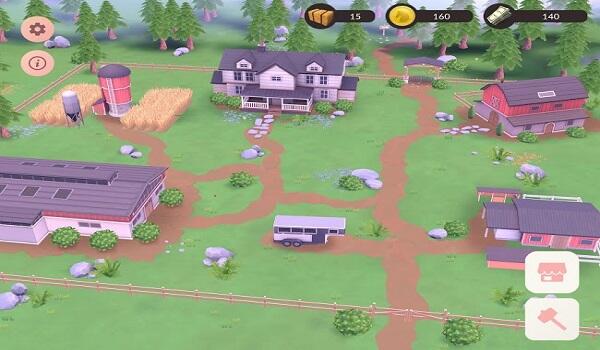 Train For Stunning Riding Skills – your horse's set of skills and abilities vastly affect the riding experience. Therefore, it will be prudent for you to enter training mode and improve your horse's movements and performance. Ensure that you learn the technique of communication between your horse and the rider. Bring the best out of your horse by training it alongside the rider and experience epic riding gameplay!
Unlimited Prizes & Rewards – you will get special rewards and prizes after competing and emerging the winner. There is cash, new gear, and of course, ribbons to remember the competition. You will be able to unlock other types of breeds with your accumulated money.
Stunning 3D Graphics – the farm in this game looks very realistic with the entire game environment presented in intriguing 3D graphics and HD clarity!
Equestrian The Game APK Download - Unlimited Money & Rewards
Download Equestrian The Game APK, earn unlimited prizes and rewards, and be able to unlock breeds and win in races. Get the game now and enjoy an action-packed game full of horse rearing and horse riding activities.