Download Dynamons 2 Mod APK Unlimited money and gems Latest version is an epic sequel to Dynamon. It features more creatures, new challenges, and enhanced graphics for optimal enjoyment.
Information of Dynamons 2
| | |
| --- | --- |
| Name | Dynamons 2 |
| Updated | |
| Compatible with | Android 2.3+ |
| Last version | 1.2.2 |
| Size | 24.6 MB |
| Category | Role playing |
| Developer | KeyGames Network B.V. |
| Price | Free |
| Google Play Link | |
| MOD | Unlimited money, gems |
Dynamons 2 is a turn-based game in which you must capture and train creatures known as Dynamons. It is set in an open world characterized by forests, mountains, and rivers.
As you progress through the game, you will increase the power of your Dynamons by evolving them and teaching them new skills. This will enable you to fight tougher opponents and complete more difficult challenges.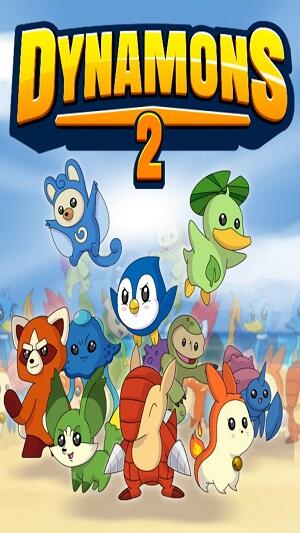 Overall, this game will offer the ultimate turn-based creature capture experience. It features a large world to explore, a wide variety of Dynamons to collect, and numerous challenges to overcome.
Collect & Train Dynamons
This game will test your ability to strategize as you collect and train your Dynamons. You must explore the world in search of new Dynamons to add to your collection. As you capture more Dynamons, you will increase the power of your team.
However, your journey will not be easy. You will encounter other trainers who will test your skills in battle. To defeat them, you must use your Dynamons' unique abilities to your advantage.
As such, you must consistently improve your team by evolving your Dynamons and teaching them new skills. This will involve making tough decisions since some abilities will require you to use in-game currencies.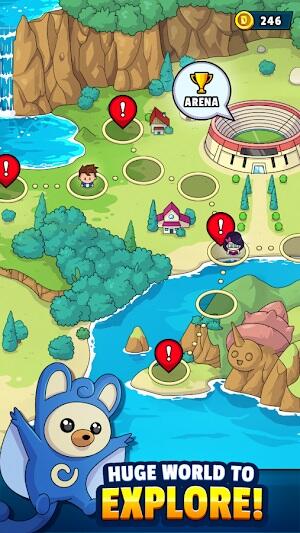 Nevertheless, you must do whatever it takes to make your team the strongest it can be! This is the only way to compete in fierce battles against other trainers and progress through the game.
A Fun-Filled Multiplayer Arena
This game also features an exciting multiplayer arena in which you can test your team's strength against other players from around the world. Here, you must use your strategic skills to defeat your opponents and earn rewards.
Progressing through the multiplayer rankings will be difficult, but it will be worth it as you earn better rewards for each victory. These rewards can be used to improve your team even further.
Ensure that your team is the strongest it can be before entering the multiplayer arena. You can achieve this by completing the single-player challenges and evolving your Dynamons to their highest form.
Collect Special Items
As you explore the world, you will come across special items that can be used to improve your Dynamons. These items are critical in advancing your team since they will provide various benefits such as increased stats and new abilities.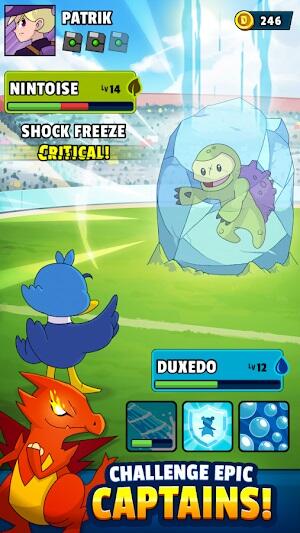 You must be strategic in your item collection since some are more valuable than others. Ensure you keep an eye out for these items and use them wisely to benefit your team!
The more you collect, the better your chances of building an unstoppable team. This will give you the edge to gather the best dynamons and defeat the fiercest enemies.
Challenge Powerful Captains
This game features a variety of powerful captains that you must defeat to progress. Each captain will put up a tough fight, and you must be prepared before challenging them.
To win, you must use your team's unique strengths and abilities. This will require quick thinking and strategic planning on your part.
Additionally, you must choose your team carefully before each battle. Some Dynamons work better against certain captains than others. As such, you must select a team that will give you the best chance of victory.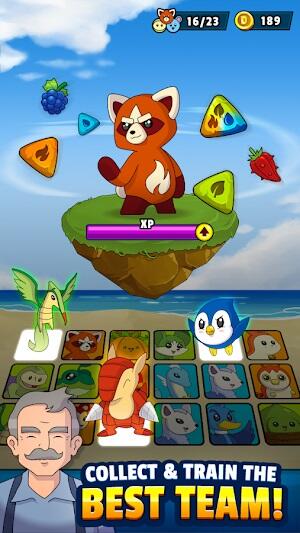 Defeating these captains is essential in progressing through the game. They hold valuable items that will help you build an even stronger team. Make sure to defeat them all to unlock the best rewards.
Other Features of Dynamons 2 APK
Daily Challenges. With this game, you will always have something to do. There are daily challenges that you can complete to earn rewards. These rewards can be used to improve your team and make them stronger.
Evolving Dynamons. As you use your Dynamons in battle, they will gain experience. Once they reach a certain level, they will evolve into a stronger form.
Save the World. This game features an engaging story in which you must save the world from a powerful evil. Use your team of Dynamons to defeat the enemy and restore peace to the land.
Collect Rare Dynamons. This game features a variety of rare and powerful Dynamons. Collect them all to create the ultimate team. The rarer the Dynamon, the stronger it will be.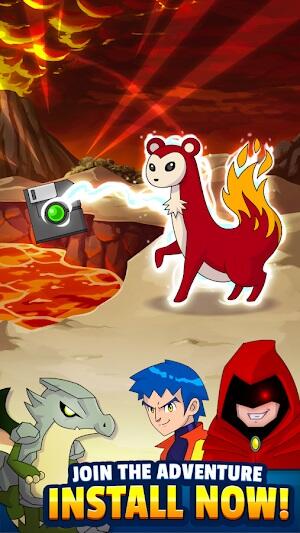 Beautiful Animations & Superior Graphics. This game features stunning animations and graphics. The beautiful details bring the world, and the Dynamons are cute.
Lots of Side Missions. There are numerous side missions, ranging from simple fetch quests to more complex missions. These side missions are a great way to earn rewards and improve your team.
Immersive Sound Effects. This game includes immersive sound effects that bring every activity to life. From the battle cries of the Dynamons to the clashing, everything sounds great.
Dynamons 2 MOD APK Download
If you are looking for a more enhanced gaming experience, consider downloading the Dynamons 2 MOD APK for Android. This version of the game includes a variety of benefits such as:
Dynamons 2 MOD APK Unlimited Money and Gems. With this MOD, you will have unlimited money to spend upgrading your team. This will give you a significant advantage in battle and allow you to create the ultimate team.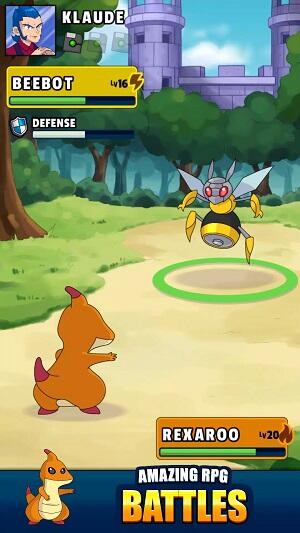 Dynamons 2 MOD APK All Unlocked. This version of the game includes all content unlocked from the start. This includes all Dynamons, items, and features. You will have everything you need to save the world and become the ultimate champion.
No Root Required. The Dynamons 2 MOD APK 2023 can be installed on any Android device, and it does not require root access. This makes it easy to install and enjoy the benefits of the MOD.
No Ads. The Dynamons 2 MOD APK Unlimited Coins version includes an ad-free gaming experience. This means you can focus on the game and not be interrupted by annoying ads.
Conclusion
The Dynamons 2 APK is an incredible sequel to the original game. It features improved gameplay, graphics, and sound. Additionally, it includes new content such as daily challenges and side missions.
You can also get the MOD version of the game with unlimited money and all content unlocked. This will allow you to create the ultimate team hassle-free.