Download Draw Weapon 3D MOD APK Latest version and draw your ideal weapons for warfare. It allows you to sketch any weapon and use it to complete your missions.
Information of Draw Weapon 3D
| | |
| --- | --- |
| Name | Draw Weapon 3D |
| Updated | |
| Compatible with | Android 6.0+ |
| Last version | 1.3.0 |
| Size | 196.88 Mb |
| Category | Casual |
| Developer | Supersonic Studios LTD |
| Price | Free |
| Google Play Link | |
| MOD | Unlimited money |
Draw Weapon 3D is a casual game developed by Supersonic Studios Limited. It challenges you to draw your weapons, form them, and then use them to win against your adversaries.
It boasts high-quality graphics and immersive sound systems. You'll play on top of a building. As such, you should always target to drive your opponent to the edge and make them fall off the building.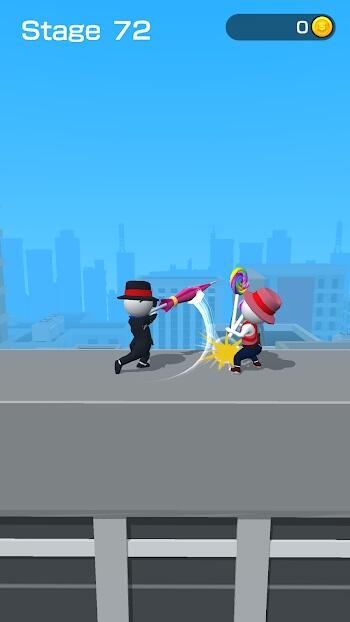 You'll have a game bank with multiple weapons. Once you draw/sketch the weapon, it will automatically withdraw its match from the existing bank.
This feature ensures that you use realistic weapons in the gameplay. As such, you can be sure that you'll never get bored when you download Draw Weapon 3D for Android.
Engaging Gameplay
The gameplay of Draw Weapon 3D is highly engaging. It has simple tap/draw controls. At the same time, it offers an in-game store where you can upgrade your weapons by spending coins earned from playing the game.
While the gameplay may sound simple, you'll have to be careful when drawing your weapons. Ensure that you check the ink bank to avoid situations where you run out of ink before completing your drawing.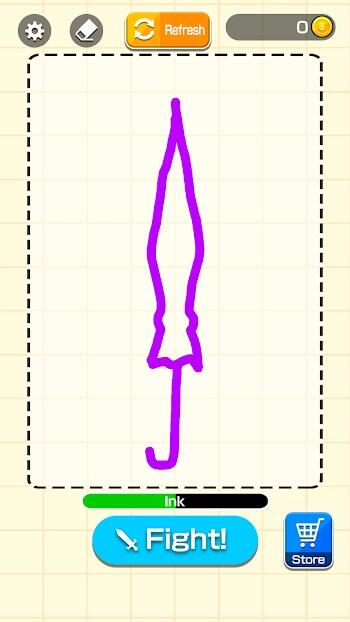 The game automatically saves your progress, so you don't have to worry about losing your data when switching devices or updating the game. It will push your creativity and imagination to their limits.
The better your drawing skills and imagination, the better your weapons will be. As such, you will never lack the motivation to continue with the game.
Figure Out the Best Weapons from the Game Bank
As mentioned earlier, Draw Weapon 3D features an extensive game bank with multiple weapons. It consists of military-grade weapons as well as fantasy items that cannot be found in real life. The variety of weapons include swords, maces, wooden sticks, explosives, nets, and more.
However, you will have to unlock the game bank by completing missions on the game map. As such, it won't be easy coming up with creative ideas on what weapon combination to use in your next fight.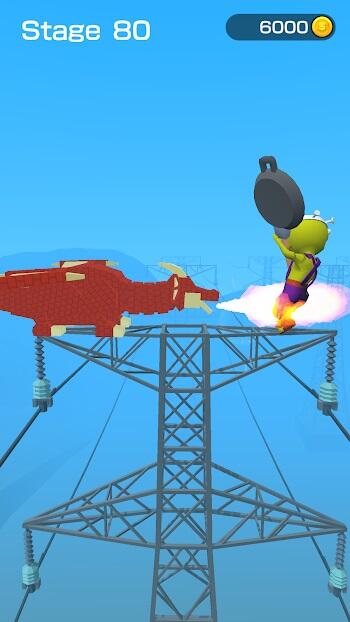 As you progress, you will find more difficult opponents. They'll be armed with powerful weapons and shields. As such, you must be strategic in selecting which weapon to use in each fight.
For example, you could choose an umbrella or a matchette for quick fights against an opponent whose speed is equal to yours.
However, if you're fighting against an opponent whose speed is much higher than yours, you should choose the rocket launcher/gun to inflict some damage.
Time Your Opponent
The secret to winning every level is in attacking when your opponent expects it least. You can't always initiate the first strike as this gives them an upper hand. But if you think fast and time your attacks, you can make it.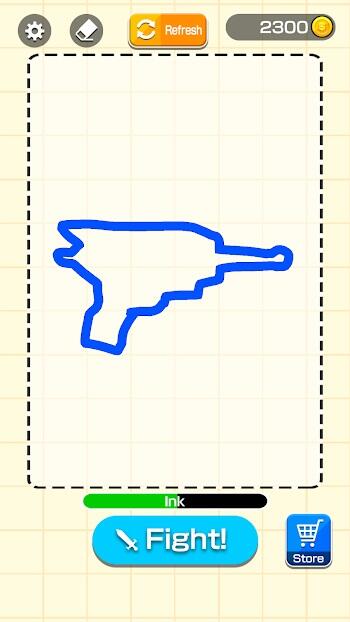 You'll also be better if you use your speed to confuse the opponent and give unexpected blows from both the left and right corners of the map. If they don't know where's coming next, then you can get better chances of winning.
Unique Drawing Mechanics
Draw Weapon 3D has one of the most unique drawing mechanics. You'll have to draw your weapons fast and ensure that you stay ahead of your opponent.
The game tests your creativity and imagination as you will be tasked to use the only ink that's available in the bank to come up with different types of weapons. As such, you must not waste this precious commodity as it can be hard to obtain more ink for drawing/sketching new weapons.
Highly Intuitive Controls
The game integrates simple controls to enable you to concentrate on the main gameplay. You will be able to form your weapons by drawing on your screen. Also, you can attack by simply pressing the attack button.
High-Definition Graphics and Sound Systems
Draw Weapon 3D features high-definition graphics that are easy on the eyes. However, the game includes a few ads that are not too disruptive.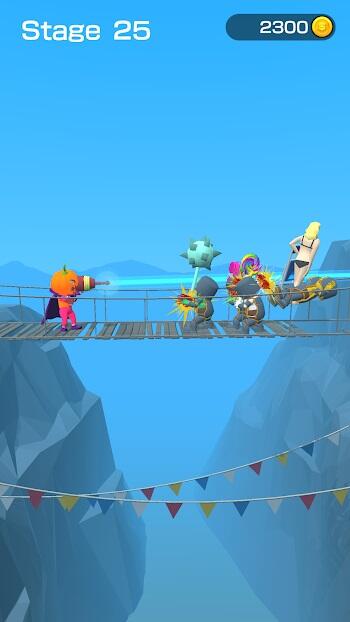 It has a user-friendly interface that enables you to navigate through your weapons effortlessly. You can also switch between game maps without problems.
Additionally, the game has an impressive soundtrack that accompanies your fight. It is immersive and complements the game visuals well.
Unique Missions and Quests
You'll enjoy fighting against unique opponents every time. The game hosts many levels that you can play to improve your fighting skills.
It is also rewarding when you stay ahead of the opponent at every level of the game. You'll receive coins after completing each level, depending on your time and performance during battle.
Draw Weapon 3D MOD APK Free shopping
If you want to enjoy more enhanced gameplay, you should download the latest version of Draw Weapon 3D MOD APK unlimited money. This modded version of the game enables you to draw all the weapons that are available without limits.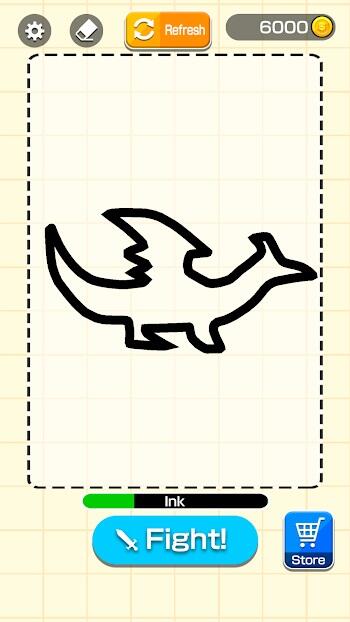 You also don't have to worry about running out of ink when drawing your new weapon combinations. Here are other features of the MOD version:
No Ads. You don't have to contend with pesky ads while playing the game.
Enhanced Coins. The coins are unlimited, enabling you to unlock all the levels you want without a hassle.
Draw Weapon 3D MOD APK Free Shopping. You'll have all the weapons for free, enabling you to enjoy more enhanced gameplay. With these MODs, Draw Weapon 3D is highly immersive to play.
Conclusion
Draw Weapon 3D APK Mod APK Unlock all skin is a unique fighting game that enables you to enjoy quick matches against an opponent whose speed is equal to yours. The gameplay has some similarities with Draw Something but it's more engaging and fun.
The app has simple controls, which makes it easy for you to draw weapons before attacking your opponent. It is highly immersive as it offers a unique battle system that tests your creativity and imagination.