Download Descenders APK Mod Mobile latest version if you love action-packed bike racing. It has procedurally generated worlds with dynamic terrains.
Information of Descenders
| | |
| --- | --- |
| Name | Descenders |
| Updated | |
| Compatible with | Android 4.3+ |
| Last version | 1.10.3 |
| Size | 36 MB |
| Category | Sports |
| Developer | Noodlecake |
| Price | Free |
| Google Play Link | |
| MOD | No MOD |
Descenders APK is a racing game by Noodlecake. It features multiple bikes, dynamic maps, and lots of rewards.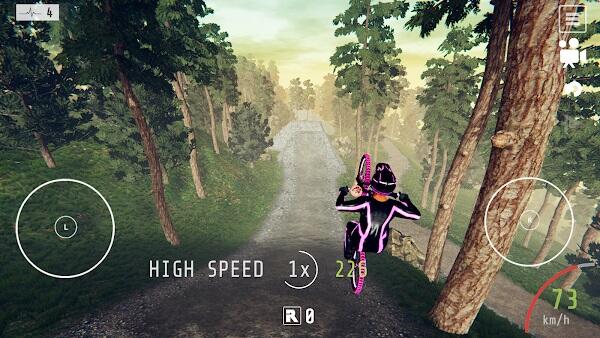 You will join a team and perform extreme stunts to earn points. Every time you descend, the landscape changes. You need to be careful as one wrong move can cause you to crash.
If you are looking for an adrenaline-pumping bike racing game, Descenders APK is a perfect choice. It works with all Android devices, including low-end ones.
Highly Enthralling Gameplay
This game requires accurate timing and reflexes. You will race down the procedurally generated worlds while performing stunts. You need to land perfectly, or else you will crash.
In the beginning, you will only have a few bikes at your disposal. Fortunately, you can customize and upgrade them as you progress in the game. There are numerous combinations to try.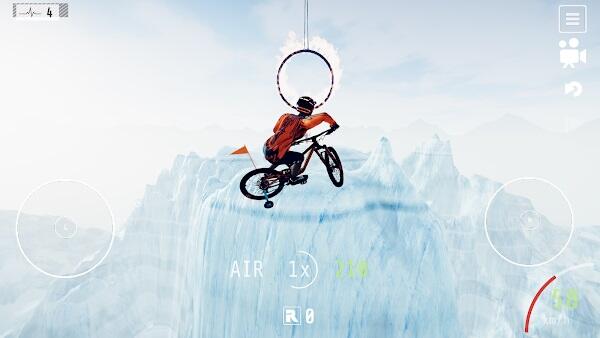 You will also encounter different challenges along the way. These will test your skills and reflexes to the limit. If you want to earn more points, you need to take risks.
However, a slight mistake can cause you to lose all your progress. That is why you need to be careful all through the gameplay.
Choose Your Team Wisely!
The team you join will determine the type of challenges you will face. There are three teams to choose from, each with its strengths and weaknesses.
You need to consider your playing style before making a decision. The team you choose will affect the ending of the game. The teams include:
Team Enemy. This team is perfect for players who want to take risks. The challenges are difficult, but the rewards are worth it. Its members are die-hard thrill-seekers who live for the extreme.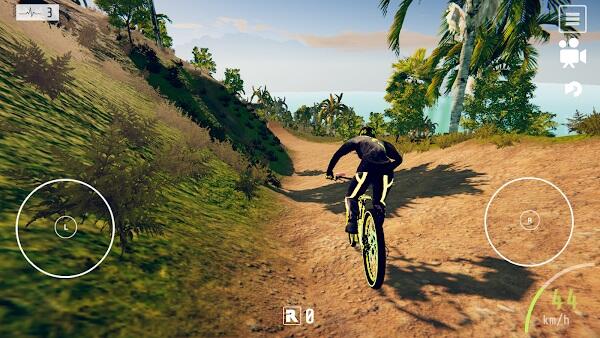 Team Arboreal. This team takes you to the off-road tracks. The challenges are not as extreme as the ones in Team Enemy. However, they are still difficult enough to test your skills.
Team Kinetic. This team is all about speed. The challenges are fast-paced and require quick reflexes, and its members are known for their daredevil stunts. It is perfect for players who want high-octane, adrenaline-filled gameplay.
When choosing a team, you should know that each has different objectives. You must cross-evaluate them to decide on your most desirable place. Here are the teamwork rules you must follow:
Always Wear Your Team's Color. You must be proud of your team and show it by wearing the right colors.
Be a Good Team Player. You should help your teammates whenever you can. That way, you can build trust and earn their respect. Your Rep points are awarded to your team, helping it win the overall top position.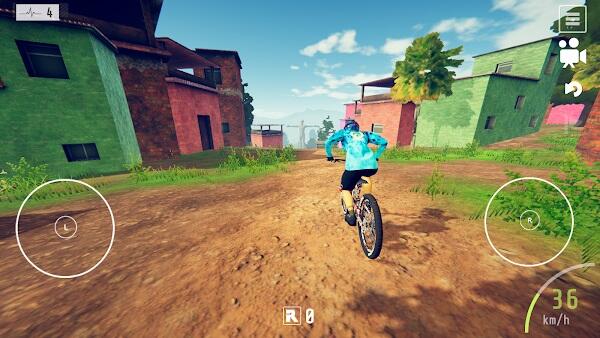 Respect the Chain of Command. There is always a leader/commander in every team. You should listen to him/her and follow their orders. That way, you can achieve your team's objectives.
When you obey these simple rules, your team will have a better chance of winning. You will also access your team's exclusive channel available on the Descenders Discord server. Lead your team to victory and be the ultimate Descenders!
Rewards Galore
The ultimate fulfillment in this game comes from its generous rewards. Your efforts will be handsomely rewarded with experience points, in-game currency, and new bikes.
You can use them to upgrade your bike and buy new items. The game also features leaderboards and achievements. You can compete with your friends and see who can earn the most points.
Outstanding Features of Descenders APK Mod
Highly Functional Worlds. This game features procedurally-generated worlds. You will race across deserts, forests, and mountains. The terrains are different every time you play. You will find slopes, hill bombs, and jumps as you explore the world.
Realistic Gaming Physics. The game features authentic mechanics and physics. That way, you can perform stunts with ease. The bikes respond to your input perfectly, giving you a realistic experience.
Freestyle Bike Controls. The game gives you full control of your bike. You can use slick whips & scrubs to perform stunts and combos. You can also change the camera view to get a better view of the terrain.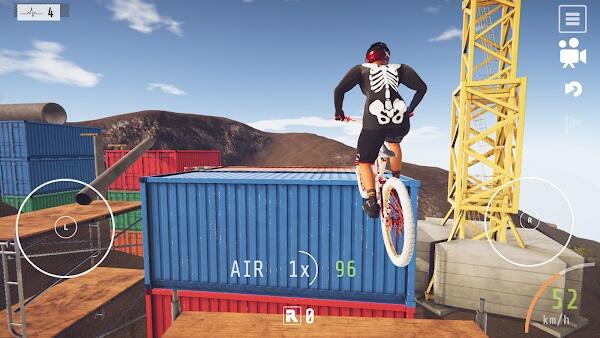 Replayability. The game is highly replayable due to its random worlds and events. You will never race on a similar track twice. The game also features procedurally-generated objects, including rocks, trees, and bushes.
Highly Rewarding Gameplay. The risk-reward system is perfectly balanced. You will be handsomely rewarded for taking risks. The more daring you are, the more rewards you will get.
Build & Customize Your Rep. How strong your rep determines the crew you can join. You can build your representative by completing objectives and winning races. The game also features a customization system that lets you change your rider's appearance.
Super Cool Graphics and Hypnotic Sound Systems
The game's graphics are realistic and detailed. The environments are procedurally generated, featuring lots of unique objects.
This dynamism makes the game extraordinarily engaging. One time you're flying high above the clouds, and the next you're racing through a dense forest.
Additionally, the game's sound system is impressive. It features an energetic soundtrack that gets you pumped up for the race.
Descenders APK Mod Download Free Android
Do you want to access all the bikes from the start? If yes, download the Descenders MOD APK OBB files and install them on your Android device!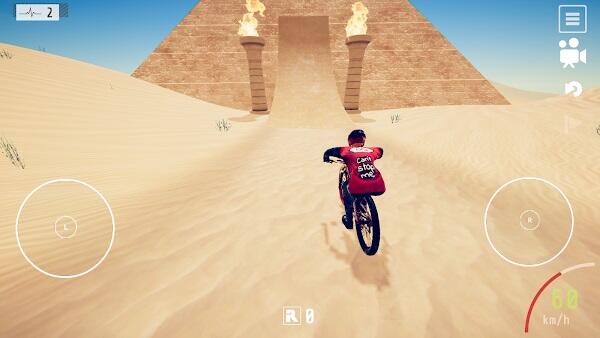 The Descenders MOD APK Mobile has numerous outstanding features that make it stand out from the rest. For example, you will get unlimited money to spend on upgrades and new items.
The modded version also removes all the ads from the game. This way, you can enjoy 100% flawless gameplay. It'll improve your overall gaming experience, and make you keep coming back for more!
Conclusion
Descenders is an exciting and rewarding racing game with dynamic challenges. It features procedurally-generated worlds, realistic physics, and freestyle bike controls.
The game also has highly replayable gameplay with lots of rewards. You can use the money to buy new items and upgrade your bike. This way, you will always have something new to look forward to.