Download Cute Can Be Broken APK Game latest version to enjoy playing around with a cute, little girl. The game has 6 different endings and super immersive gameplay.
Information of Cute Can Be Broken
| | |
| --- | --- |
| Name | Cute Can Be Broken |
| Updated | |
| Compatible with | Android 5.0+ |
| Last version | 1.0 |
| Size | 35 MB |
| Category | Adventure |
| Developer | Cute Can Be Broken |
| Price | Free |
| MOD | No MOD |
Cute Can Be Broken is an adventure game that challenges you to stroke or not stroke a cute girl. The action you choose will determine the ending!
Can you unlock all the six endings? Well, this depends on how well you explore the gameplay. You can invoke different emotions, and it will be satisfying to see the cute girl's reactions to each of your moves.
The game has simple graphics, allowing you to concentrate on your primary assignment. Download Cute Can Be Broken APK for Android and enjoy an adventurous and fulfilling journey.
Cute Can Be Broken Game- Overview
This game has intriguing characters such as Koko-Chan, Uncle Teme, and Fuwamo Kousa-Chan. The storyline is also interesting, and you will appreciate its general presentation.
The game features different endings, and it will be up to you to discover them. The route you take determines the game's progression, and it will be upon you to make a decision that leads to a particular ending.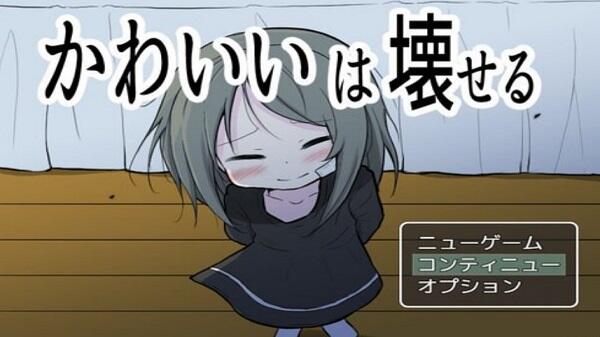 There are six endings in total, and each one is unique. The endings also have different requirements, and it will be up to you to discover them.
Overall, Cute Can Be Broken APK is an excellent game that will keep you entertained for hours. It is also a great way to relieve stress.
A Captivating Gaming Experience
This game's progression depends on whether you stroke, squeeze, or pinch the cute girl. When you squeeze her, you will notice changes in facial expressions, and this is one of the game's many highlights.
You can also choose not to stroke, and this will also have an impact on the game. The decision is up to you, and each move you make matters. Your primary goal will be to collect all endings and achieve the best possible outcome.
The game is not easy, but it is definitely worth your time and effort. It takes 10-30 minutes per lap, and it is an excellent way to spend your free time.
Different Game Routes
Do you love long or short games? Well, Cute Can Be Broken has both options. You can choose to use the short route or the long route.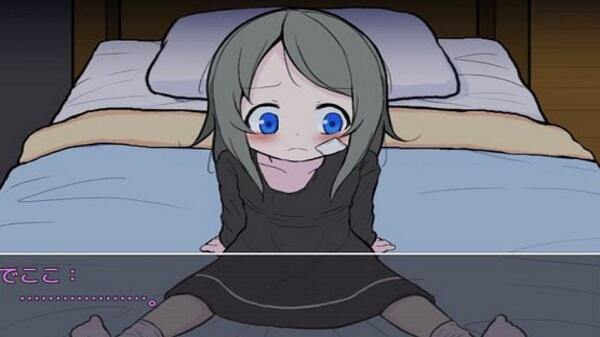 While the short route may appear like the easier option, it is not. It has a dangerous aura, and you should be very careful to complete it. It has different twists and turns, making it an excellent choice for those who love challenging gameplays.
The long route is not easy either. It will take you longer to achieve the endings, but it is worth it.
Some routes will be characterized by laughter, while others with tears. It all depends on the choices you make.
Unique Features of the Game
Text in the Diary. This feature is critical as it allows a sequential check of the progress. You will refer to the diary to know what is happening and how to proceed. This way, you will not have to start from the beginning in case you make a mistake.
Past Return System. This is an excellent way to go back and change your choices. The Past Return System will enable you to return to a specific day and change the actions you took. This way, you can achieve a different ending.
Collect Routes. You can play a route several times to collect all the endings. This way, you will have a complete collection, and you can go back and replay your favorite routes.
Interesting Characters. Koko-Chan is the protagonist of the game, and she is very cute. However, she also has a dark side. Koko-Chan is an excellent example of how people can be deceiving. There are other characters that you can explore, and each one is unique in its way.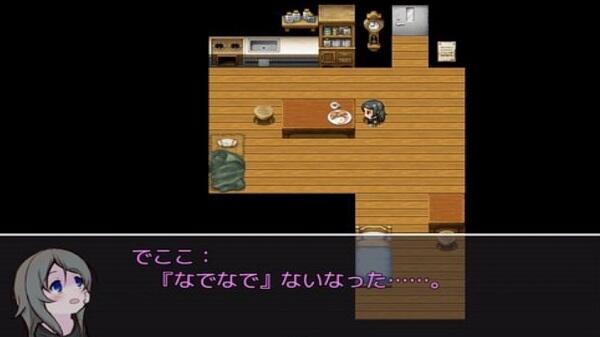 Cute Graphics. The game has high-quality graphics, and you will enjoy interacting with different characters. The environment is also well designed and sets the perfect mood for the game.
Immersive Sounds. The game has an excellent soundtrack that will keep you entertained for hours. The sound effects are top-notch and contribute to the game's overall atmosphere.
Simple Controls. Stroking any character is simple! You will not have to worry about complex controls. The game is designed for anyone to pick up and play.
Achievements. The game has different achievements that you can collect. These will give you a sense of accomplishment, and they will also motivate you to keep playing.
A Critical Look at the Routes
Some of the endings you must collect in this game include:
Gluttony. All the actions in this route will reflect gluttony and can be overwhelming!
Arrogance. In this ending, you can give bad or good impressions. If you give a bad impression first, you will be met with a rough, unexpected reaction.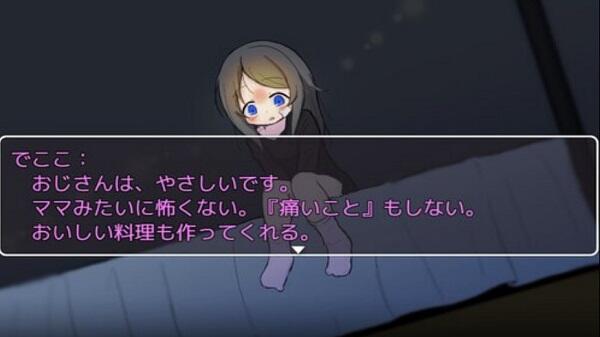 Jealousy. In this route, your actions may invoke jealous reactions. If you are not careful, you will make the wrong choices, and this will lead to a terrible ending.
Greed. Every choice here can result in funny facial expressions as the characters try to outdo each other. The wrong choice, however, will lead to a not-so-good ending.
Lust. This is one of the more serious endings. All your actions in this route must be very well thought out since one false move can result in an unfortunate event.
Pride. You can have different endings depending on the route you take. One of the endings will have you meet a very dark character. The other ending is not as dark but is still considered one of the more difficult endings to achieve.
Conclusion
Cute Can Be Broken is an excellent game with different routes to explore, and each one is unique in its way. The endings are also well designed, and they will give you a sense of achievement.
The graphics and sound effects are top-notch and contribute to the game's overall atmosphere. If you are looking for a cute & challenging game, this is the game for you!