Download Criminal Case Mysteries of The Past Mod APK Unlimited stars and energy Latest version to solve crimes from the past. You must gather evidence, interview witnesses, and analyze clues.
Information of Criminal Case Mysteries of The Past
| | |
| --- | --- |
| Name | Criminal Case Mysteries of The Past |
| Updated | |
| Compatible with | Android 4.4+ |
| Last version | 2.41 |
| Size | 83.69 Mb |
| Category | Adventure |
| Developer | Pretty Simple |
| Price | Free |
| Google Play Link | |
| MOD | Unlimited stars, energy |
About Criminal Case Mysteries of The Past
Do you love solving mysteries and crimes? If yes, you will find Criminal Case Mysteries of the Past super immersive & addictive. You will unleash your inner detective as you investigate crimes from the past and bring justice to the victims.
In this game, you will join a team of crime scene investigators and work together to solve mysteries. You will gather evidence, interview witnesses, analyze clues, and ultimately find the culprit responsible for the crime.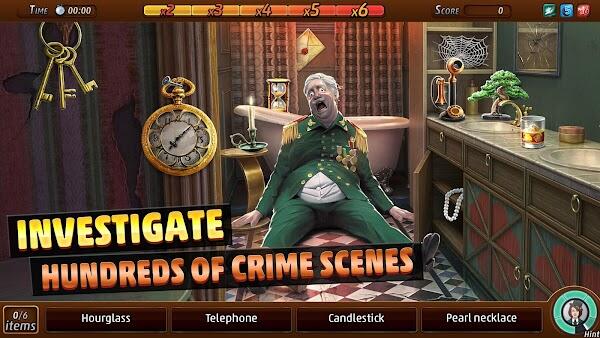 The game features stunning graphics and intriguing cases to solve. You must be quick and think outside the box to each case before time runs out. This way, you can prove yourself as a skilled detective and earn rewards.
Uncovering Mrs. Stanbury's Killers
Mrs. Stanbury's case will make or break you as a detective. She was found dead in her mansion, and it's up to you to uncover the truth behind her murder. The case has drawn attention from high society and the media, and you must act quickly before the culprit gets away.
Fortunately, the game provides everything you need to solve the case. Once you visit the crime scene, you will search for evidence and carefully analyze it to find patterns and links.
Ensure you dust for fingerprints, question witnesses, and connect the dots to reveal the killer's true identity. Once you get the suspect's details, you can put a Wanted Criminal ad in the dailies, ensuring they get caught and face justice.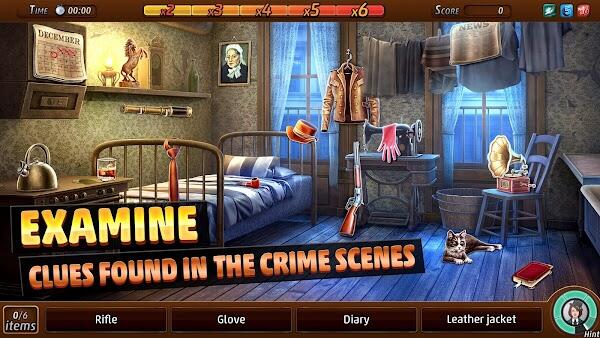 When caught, you can expect them to deny their guilt. As such, you must gather enough evidence to prove beyond doubt that they are responsible for the crime. This is the only way to bring closure to Mrs. Stanbury's family and the authorities.
A Unique, Nostalgic Gameplay
This game takes you back to the 19th century, invoking a sense of nostalgia with its charming visuals and background music. Each case takes you to different locations, from grand mansions to busy streets, immersing you in the investigation process.
The buildings, objects, and characters have a vintage touch, making it feel like you are traveling back in time. This adds an extra layer of intrigue and excitement to the gameplay.
However, you play this game, you will appreciate the attention to detail and difficulty level in each case. As you progress, the cases become more complex, challenging your detective skills further.
Forensic Laboratory Investigations
This game also has a forensic laboratory feature, allowing you to analyze evidence and gather crucial information. Using advanced technology such as DNA testing and fingerprinting, you can uncover the truth behind each crime scene.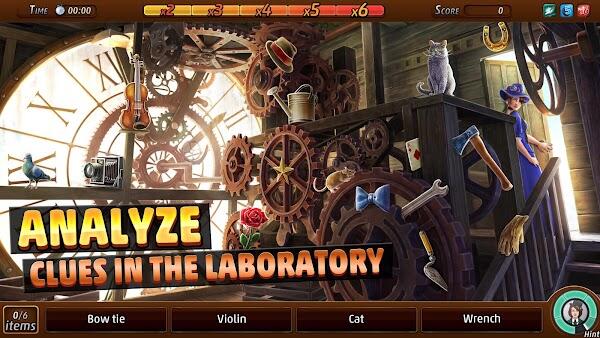 Ensure you utilize the laboratory to its full potential and gather all the evidence you need to solve each case. It will come in handy in finding links and patterns, leading you to the culprit's identity.
Comb Every Corner for Clues
You should never ignore any detail or clue in a crime scene, as it could be the missing piece to solving the case. As such, ensure you comb every corner and search for any evidence that may aid your investigation.
This game allows you to zoom in and examine objects closely, ensuring nothing gets overlooked. This way, you can gather all the necessary evidence to build a solid case against the culprit.
Satisfy Your Inner Sleuth
You will get unrivaled satisfaction and a sense of accomplishment as you solve each mystery in this game. Become the ultimate detective and bring justice to the victims, catching criminals and putting them behind bars.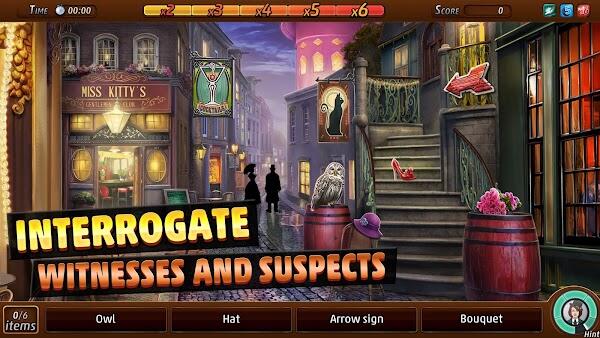 Ensure you collect rewards for your hard work and use them to upgrade equipment, making your investigation process even smoother. This way, you will progressively become a more skilled detective, earning the recognition you deserve.
Outstanding Features of the Investigative Game
Lots of Items to Dust. Every scene contains several interactive items that you can dust for fingerprints. They include knives, accessories, jewelry, combs, gloves, clothes, and more. You shouldn't leave any stone unturned in your search for evidence.
Dynamic Characters. The game contains dynamic characters, including suspects, witnesses, and victims. Each has its unique story and background, adding depth to the gameplay. Your interactions with them may lead to new clues and information.
Exciting Locations. The game takes you to various exciting locations, such as grand mansions, crowded streets, seedy bars, and eerie cemeteries. Each set has a distinctive atmosphere, making the gameplay more immersive and thrilling.
Beautiful Graphics. An investigative game would be incomplete without beautiful graphics. Clarity and attention to detail are crucial in finding clues and analyzing evidence. The graphics in this game do not disappoint, making the player feel like they are truly a detective solving a real case.
Upgradeable Equipment. As you progress and collect rewards, you can upgrade your equipment, including magnifying glasses, UV lights, fingerprint powder, and more. This way, you can make the investigation process smoother and more efficient.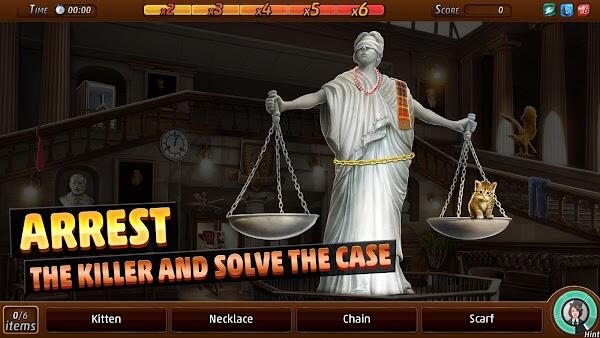 Challenging Cases. Each case in the game is unique and challenging, forcing the player to use their detective skills to the fullest to solve it. The high unpredictability factor adds to the excitement and thrill of being a detective.
Criminal Case Mysteries of the Past MOD APK Download
The MOD APK version has been patched to offer better features and help you become the ultimate detective. Here are some of its benefits:
Criminal Case Mysteries of the Past MOD APK Unlimited Stars and Energy. With this MOD, you will never struggle with energy, allowing you to play the game non-stop and progress without hindrance.
No Ads. The Criminal Case Mysteries of the Past MOD APK for Android is optimized to offer the best environment for all sleuths. It eliminates any ads and distractions, giving you full focus on your investigation.
Get Hints Easily. While the original game offers hints, you require in-app purchases to unlock them. With this MOD, you can access all hints for free and use them to aid your investigation.
Conclusion
Criminal Case Mysteries of the Past APK tests your detective skills as you solve thrilling cases and bring justice to the victims. It challenges you to gather evidence, interrogate suspects, and use logical thinking to solve each mystery.
The MOD version offers better gameplay with unlimited stars and energy, no ads, and easily accessible hints. This way, you can fully immerse yourself in the game and hone your detective skills. Download the MOD now and start solving crimes like a pro sleuth.