Explore the island and develop various structures with wood. Harvest as much wood to build houses, bridges, and more. Sell extra wood and earn money!
| | |
| --- | --- |
| Name | Craftheim |
| Updated | |
| Compatible with | Android 5.0+ |
| Last version | 2.5.5 |
| Size | 61.29 Mb |
| Category | Simulation |
| Developer | CASUAL AZUR GAMES |
| Price | Free |
| Google Play Link | |
| MOD | Unlimited money, coins |
Unlimited money and coins
Simulation games are taking shape every day. More and more developers are continuing to release simulation games that come with interesting and addictive gameplay. The team at Casual Azur Games has created for us yet another game that will give us reason to be stuck to our smartphones for long hours. The Craftheim simulation game is a cool game with various fascinating activities.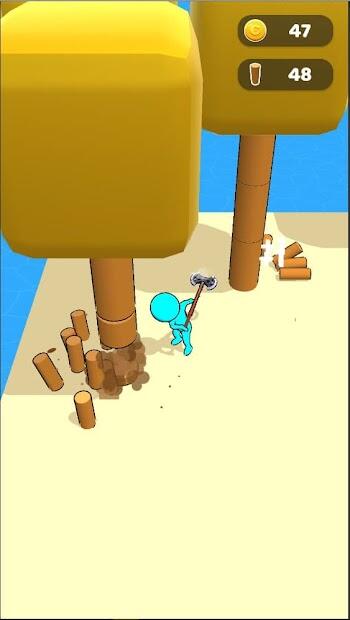 Craftheim is an epic game where the gamer will control a lumberjack who has to get wood and build a farm, make it grow, and advance in-game levels. If you have ever dreamed about living on a remote island you have created with your creativity and hard work, this is the right game for you! More to building various structures, you will be able to develop your small family farm. You will grow trees and harvest all the wood you want. The game offers you a shop where you can sell excess wood and gain more unlimited money.
Build a Farm on an Island
In this island game, players have to build a farm build a number of structures. You will be able to explore the island, gather the necessary resources to build and develop more territories. Here, you will cut down a whole bunch of trees and carrying logs to the required spot. To do this, you need to control lumberjacks in this third-person action game. The trees will keep growing back and therefore harvesting logs will be easy and fast!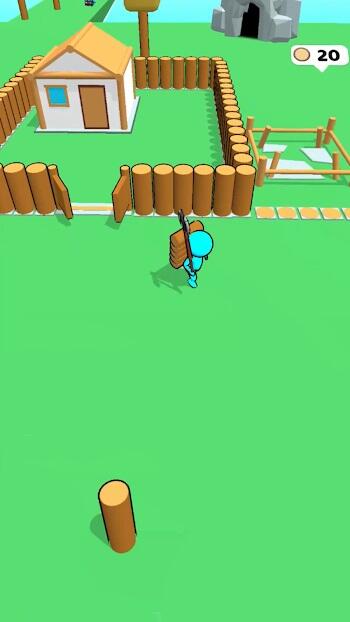 Explore the corners of the island and build your own farm on it. This game is all about discovering unexplored lands, cutting down trees, and building up a stock of lumber. Then, we just have to place them in specific areas set aside for construction and construct new buildings and bridges to access more areas. Meanwhile, find new elements during the gameplay. Hire lumberjacks who can lend a helping hand in the background. Join over 1 million gamers who are enjoying this game now.
Features of Craftheim Game
This game comes with various outstanding features as follows.
Interesting Gameplay – run around chopping and cutting trees to collect wood. In turn, use these valuable resources to build something with it or sell it to earn more money. Inhabit new lands and let the lumberjacks help you create heaven on earth! Here, you will have a character with a huge axe that he will use to harvest logs. The amazing thing is that the character will be carrying the harvested logs on his back.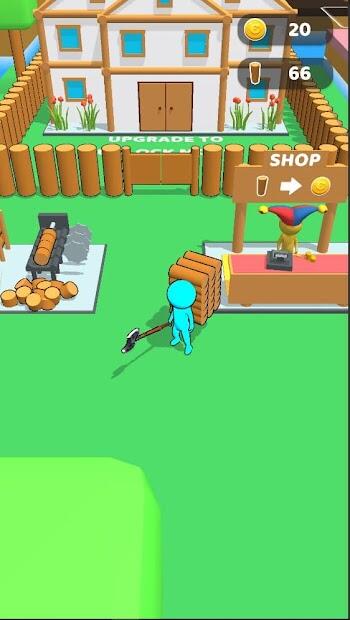 Explore more regions and unlock more ground on the island. Collect more logs of wood from trees and earn more unlimited money. Use the wood to expand your territories. You will be competing for wood against other woodcutters, so your speed will make you the king of woodcutting. If you want to do more with increased speed, upgrade with some coins. Build bridges automatically and access more areas.
Develop Houses – cut trees and collect lots of wood. This way, you will be able to build houses and other structures like houses. You should make building a great mansion your goal and live your dream to the fullest. Collect as much wood as you can and build new houses bridges.
Discover New Lands – as you advance in the game, you will be able to expand and explore the limits of the island. Upgrade your house, succeed in every level, unlock rafts, and build a bridge to the neighboring islands. Build bridges further and inhibit more lands as fast as you can. You will also be able to customize various aspects of the main character including fast movement that will help you move around faster.
Hire More Lumberjacks – if you want to build your farm faster, you should hire more lumberjacks who will help you carry out various activities in the background. Summon little lumberjack minions who will help you chop woods even while rest. Upgrade your sawmills and hire more workers. Let the other lumberjacks help you harvest wood and do other many things in the background.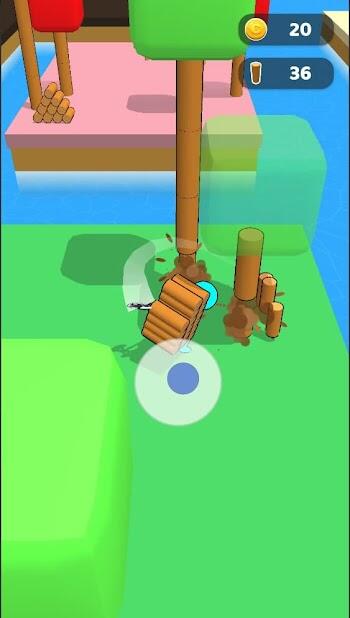 Unlock Skins & Upgrades – there are dozens of sharp axes and costumes that you unlock to customize your hero in this lumber craft game. Create a huge family farm on the uninhabited islands and create more spaces and structures! Download Craftheim and enjoy the best idle woodcutting and building games right now!
Unlimited Money – you will earn more unlimited coins with each fundamental activity completed. In addition, you can sell your wood at the shop to earn more unlimited money. Unlock more chopping axes that will help you harvest more wood faster.
Download Craftheim Mod APK – Unlimited Money & Skins
Get the Craftheim Mod APK and enjoy the best lumberjack action on your smartphone. Complete various activities, earn unlimited money, and unlock skins.