Download Bus Simulator Ultimate MOD APK Unlimited money and gold to enjoy new generation cockpits. It has many buses, realistic game maps, and modern cockpits.
Information of Bus Simulator Ultimate
| | |
| --- | --- |
| Name | Bus Simulator Ultimate |
| Updated | |
| Compatible with | Android 5.0+ |
| Last version | 2.1.4 |
| Size | 93.27 Mb |
| Category | Simulation |
| Developer | Zuuks Games |
| Price | Free |
| Google Play Link | |
| MOD | Unlimited money, gold |
Unlimited money (Increase when spent)
About Bus Simulator Ultimate
Bus Simulator Ultimate APK is a public transportation simulation game offered by Zuuks Games. It features modern buses with high-end cockpits.
The game challenges you to become a bus driver in various scenarios, including city driving and off-road routes. You'll need to master the controls of your bus to navigate traffic and reach your destination safely.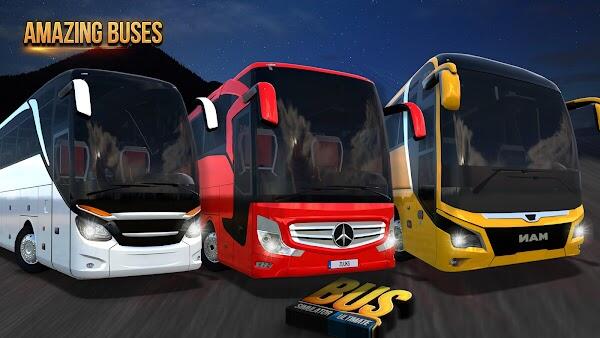 Your passengers will be counting on you to get them to their destination on time. So you'll need to keep an eye on the road and avoid accidents. Always ensure they are happy by meeting their needs during the journey.
The game features different types of vehicles, including articulated buses and double-decker buses. You can also customize your bus with unique paint jobs and decals. Overall, you can expect a realistic and challenging driving experience. It's a must-play game for all bus enthusiast.
Fun-Filled Driving Escapades
With Bus Simulator Ultimate, you can enjoy a realistic driving experience with accurate bus physics. It feels authentic to drive on the game's highways and city streets.
You'll need to be careful, though, as the traffic can get quite chaotic. There are also many pedestrians walking around, and you must be cautious not to run them over.
Additionally, the weather conditions can be challenging to drive in. You might need to contend with heavy rain, snow, or fog. But don't worry, you can always rely on your bus's wipers and headlights to help you see the way.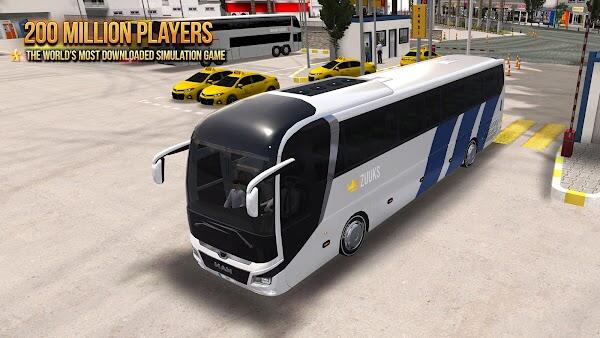 The game also has a realistic day/night cycle. You will see beautiful sunsets and stunning night skies as you drive. When it is dusk, ensure you turn on your bus's headlights to see the road ahead.
There are also many different camera angles that you can choose from. You can even use the first-person view to get a driver's eye view of the action. Whichever view you choose, you're in for an immersive driving experience.
Build a Successful Bus Company
Besides ferrying passengers around, you must also manage your bus company. You will ensure that your buses are well-maintained and meet the needs of your passengers.
You can upgrade your buses with different parts, such as engines, brakes, and tires. You can also install air-conditioning units to keep your passengers comfortable during hot weather.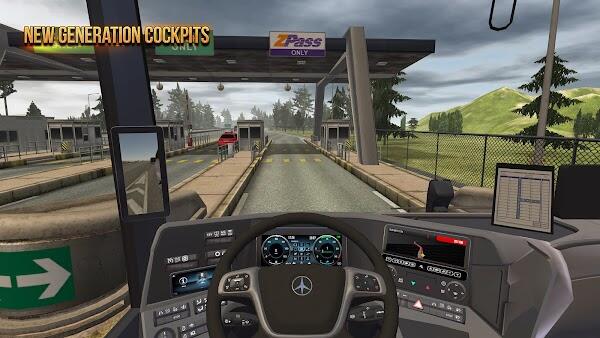 It's also critical to build up a good reputation with your passengers. This can be done by ensuring you reach your destination on time and providing excellent customer service.
Your passengers will rate you after each ride. As such, you should give them a smooth and enjoyable experience. If you keep them happy, they will continue to use your bus company.
A successful bus company will require a lot of hard work and dedication. But it will all be worth it to see your buses running smoothly and your passengers happy. So get ready to roll up your sleeves and get to work.
Provide Complementary Services
As earlier indicated, your passengers will have different needs during their journey. It's up to you to ensure that these needs are met.
For example, you might need to provide them with food and drinks during long journeys. You can also offer them a variety of entertainment options, such as books, music, and movies.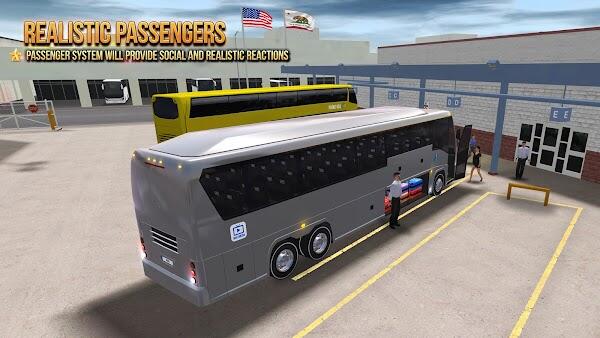 By providing these complementary services, you can keep your passengers happy and increase your chances of getting good ratings. Ensure you go the extra mile to get the best for them.
Besides transit, you should build comfortable bus stations. Ensure that there are hotels, restrooms, and restaurants in the vicinity. This way, your passengers can have a pleasant experience, even before they board your bus.
Realistic Maps from Different Countries
This game allows you to navigate different maps from various countries. The maps are designed to look realistic, and they even feature landmarks you would find in real life.
Some countries featured in the game include the United States, Brazil, France, Italy, Germany, the United Kingdom, the Philippines, India, South Africa, China, Russia, France, and Canada. Others are Spain, Japan, Netherlands, South Korea, Azerbaijan, Turkey, Belgium, Czech Republic, Indonesia, Ireland, Bulgaria, Hong Kong, Dominican Republic, Israel, Malaysia, Taiwan, Qatar, and Thailand.
All these countries have been accurately recreated, and you'll even see different types of roadways, such as highways, city streets, and country roads. This game is the perfect way to explore the world without ever having to leave your home.
Other Gaming Features
Multiplayer Game. This game allows you to play with other people globally. You can join them in multiplayer races and see who the best driver is.
20,000+ Cities to Explore. This game contains over 20,000 real-world cities that you can explore.
Detailed Environments. You'll see different buildings, trees, and even people walking around as you drive.
Hire & Train Employees. This game lets you establish your own bus company. You'll need to hire drivers and other employees to help you run it.
32+ Coach Buses. This game has many buses that allow you to choose the one you want. The buses are upgradeable, and you can change different parts, including engines, brakes, and tires. You can also install air-conditioning units to keep your passengers comfortable during hot weather.
Realistic Passenger Systems. The passengers in this game act realistically. They'll board and alight the bus at different times. You'll also see them use the toilet if you driving for a long time.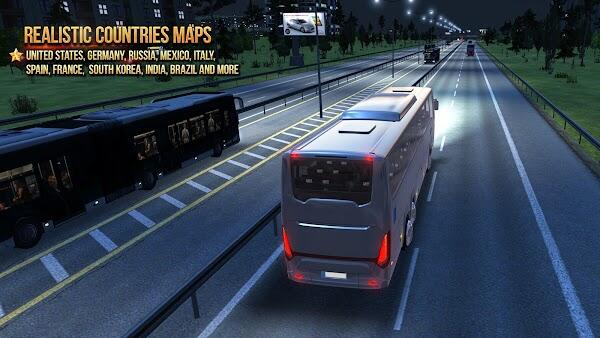 250+ Radio Stations. This game has many radio stations you can listen to while you're driving. The music will help keep you calm and relaxed as you navigate through traffic.
300+ Terminals. This game features well-equipped terminals that you can use to rest and refuel your bus. The terminals also have different shops where you can buy food and drinks for your passengers.
Easy Controls. The game has easy controls that anyone can learn. You can use the steering wheel, and buttons, or tilt your device.
25+ Languages. This game supports many languages, ensuring that everyone can play it no matter where they are from.
Bus Simulator Ultimate MOD APK Download
The Bus Simulator Ultimate APK latest version offers all the features without using in-app purchases. You can enjoy the following:
Bus Simulator Ultimate MOD APK Multiplayer Unlocked. You can play with other people online without any restrictions.
Bus Simulator Ultimate MOD APK Countries Unlocked. The game will let you explore all the countries without having to unlock them.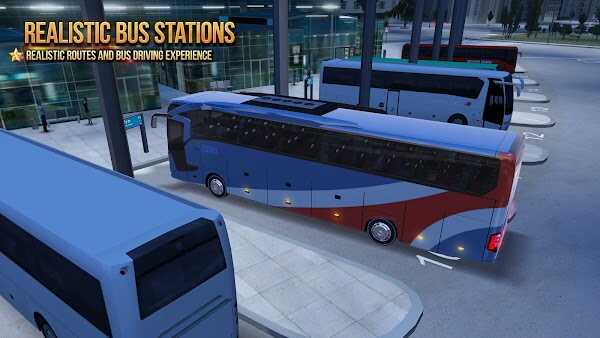 All Buses Unlocked. Bus Simulator Ultimate MOD APK 2023 will let you use all the buses in the game without purchasing them. You can also upgrade them to the max without spending money.
Bus Simulator Ultimate MOD APK Offline. You can enjoy the game offline without any issues.
The Bus Simulator Ultimate MOD APK + OBB installation process is uncomplicated. Even an amateur can easily install it without problems.
Conclusion
The Bus Simulator Ultimate is the ultimate public transport simulation game. It's packed with features and lets you explore the world and build your own bus company. You can also play with other people online in multiplayer mode.