Download Airline Commander Mod APK Unlimited money, ac credits Latest version and fulfill your piloting desires. It offers the closest experience to being a pilot & managing an airline.
Information of Airline Commander
| | |
| --- | --- |
| Name | Airline Commander |
| Updated | |
| Compatible with | Android 5.0+ |
| Last version | 2.0.1 |
| Size | 639.69 Mb |
| Category | Simulation |
| Developer | RORTOS |
| Price | Free |
| Google Play Link | |
| MOD | Unlimited money, ac credits |
Easy game (Install APK file with SAI)
Note:
Missions will always be completed successfully with the best possible performance (regardless of what you do during the flight - even crash the plane or exit the mission/exam).
To use the mod, install the original version first and complete the tutorial, then install the mod normally.
For the mod to work correctly, first install the original and go through the tutorial in it, then, without deleting anything, install the mod.
Airline Commander APK is a simulation game offered by RORTOS. It features multiple airliners, hundreds of airports all over the world, and real-time multiplayer flying.
The game is designed to give the most realistic experience to its players. It is one of the few games that offer a 3D virtual cockpit for every plane. You can check all the controls and instruments in the cockpit just like a real aircraft.
Not only that, but the game also simulates real-world weather conditions. So you will have to take care of the turbulence and crosswinds while flying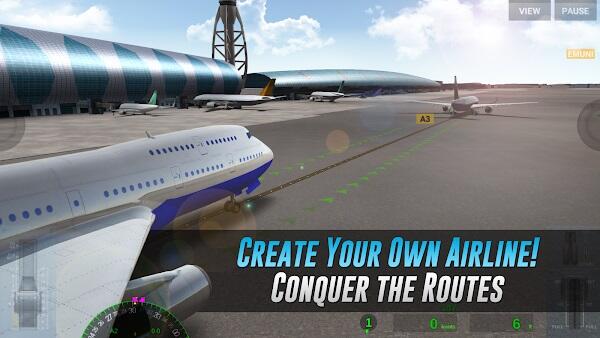 The graphics are quite good and detailed. The cockpits look very realistic and so do the aircraft. The scenery is also well done and looks like the real world. Overall, you can expect an unforgettable gaming experience.
A Near-Real Experience
Getting a chance to be in a cockpit and flying an aircraft is a dream for many. And Airline Commander makes it possible to experience that dream.
It puts you in charge of an airline where you will have to manage everything. From customizing your aircraft to flying them to different parts of the world. You will also have to take care of your passengers and make sure they have a comfortable flight.
However, you should be wary of competition. There are other airlines in the game that will try to take your passengers. So you need to make sure you offer a better service than them.
Also, ensure you expand your fleet and add new aircraft to it. This will help you keep up with the demand and also make more profit.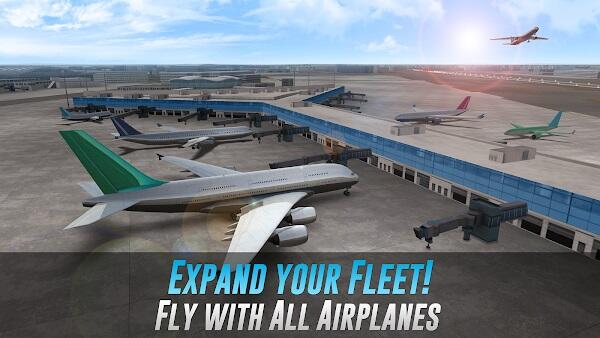 There are hundreds of airports in the game. And you can fly to any of them you want. This way, you will have a lot of destinations to choose from and keep your passengers happy.
Outstanding Flying Features
Diverse Airliners. This game features a single deck, double deck, turbine, and jet airliners. As such, you will have a lot of choices when it comes to aircraft. You can also customize them to your liking.
Thousands of Routes to Explore. You will have realistic flight plans and can choose to fly to any airport in the world. The taxiways, runways, and aprons have been accurately reproduced.
High-Definition Satellite Images and Maps. The game has many authentic maps and lots of high-quality airport images. You can use them to plan your routes and get a better view of the terrain.
Handle Real-Like Situations. Flying can sometimes be riddled with problems. And you will have to deal with them in this game. For instance, you may have to land in bad weather conditions. These situations test your skills as a pilot and make the game more challenging.
Realistic Aircraft Traffic. You will see airplanes in hangers, others taking off, and some landing. All these activities are happening in real-time and add to the game's authenticity.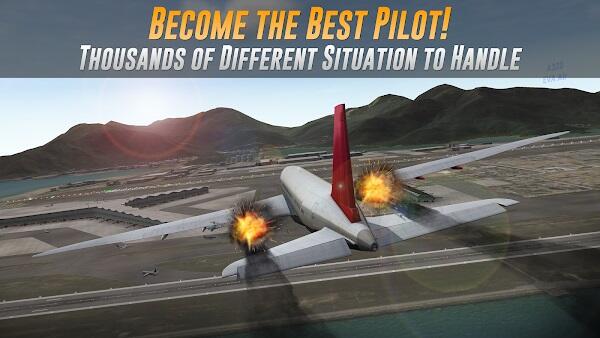 Super Cool STAR/SID Procedure. The game has an accurate reproduction of the Standard Terminal Arrival Routes. All the landing procedures are well-highlighted. They include taxiing and pushback systems.
Multiplayer Option Available. You can fly with or against your friends in multiplayer mode. There are different types of multiplayer games you can play. And they include cooperative, time-based, and score-based missions.
Superior Sound Systems. This game has a 3D surround sound. The sounds of the engine, wind and other aircraft add to the realism. When landing and taking off, you will feel like you are in a real plane.
In-game Camera Views. There are different camera views in the game. You can use them to get a better view of the action. For example, there is an external view that gives you a bird's eye view of the aircraft.
Expand Your Airline!
Once you get a pilot license, you should not settle for one aircraft. You should buy as many as you can and expand your airline. This way, you will be able to keep up with the demand and make more profit.
Not only that, but you will also have a better chance of winning the competition. Your opponents will have a hard time keeping up with you if you have a large fleet.
To buy new aircraft, you will need to have a lot of money. And the best way to get it is by flying your routes and completing missions. You will be paid for every mission you complete.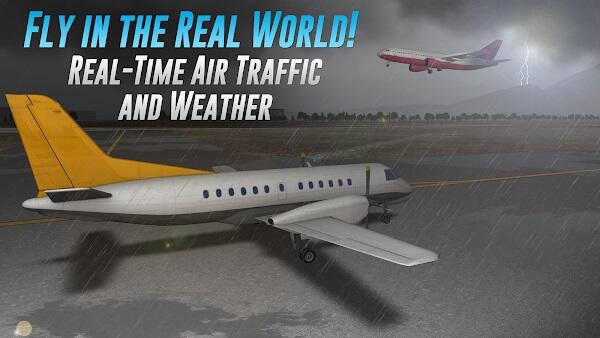 Alternatively, you can use in-app purchases ($0.99 - $104.99 per item). These will help you unlock new airports, routes, and aircraft.
Become the Best Pilot!
Your ultimate goal should always be to become the best pilot. This will not be easy as there are lots of challenges you will have to face. But if you work hard and keep practicing, you will eventually become the best.
There are many things you can do to become a better pilot. For instance, you can take on more challenging routes and fly in different weather conditions. You can also keep upgrading your skills by taking on new missions.
Airline Commander MOD APK Unlimited Everything
The Airline Commander MOD APK 2023 will help you achieve all your goals fast. It is an unlocked version of the game that gives you access to all the features, including:
Airline Commander MOD APK Unlimited Money. The MOD money will help buy new aircraft, expand your airline, and become the best pilot.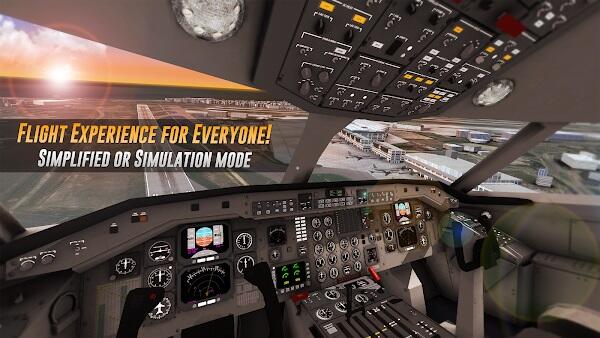 Airline Commander MOD APK Unlimited AC Credits. AC credits are critical as they help you upgrade your skills and unlock new features. This game offers unlimited credits, so you can use them as you please.
Airline Commander MOD APK All Planes Unlocked. All the planes in the game will be unlocked, and you can use them as you wish. You will not be limited to a few aircraft.
No Ads. The Airline Commander MOD APK download removes pesky ads. This way, you can concentrate on your game and achieve your goals without distractions.
Conclusion
The Airline Commander APK is the best choice for anyone who wants to become a pilot. It is an excellent game that offers great graphics, realistic gameplay, and unlimited possibilities.
You can also download Airline Commander MOD APK for Android. This version unlocks all the features of the game and accelerates your progress. Download the game now and start your journey to becoming the best pilot!