Download Bulu Monster Mod APK Unlimited everything and candy Latest version to collect & train monsters. You will explore maps, battle with friends, and participate in events to win exciting rewards.
Information of Bulu Monster
| | |
| --- | --- |
| Name | Bulu Monster |
| Updated | |
| Compatible with | Android 4.4+ |
| Last version | 10.0.8 |
| Size | 85.69 Mb |
| Category | Role playing |
| Developer | Sigma Game Limited |
| Price | Free |
| Google Play Link | |
| MOD | Unlimited everything and candy |
Massive Rewards (you can receive infinite quest rewards as you want)
Steps: Directly after finishing the tutorial, when reach to red box click on search, and choose done to get rewards, do more and more, to get massive rewards as you can, then click on close icon to continue your game
Note: Mod doesn't work in the shop (bulu points are visual)
Bulu Monster is a role-playing adventure game developed by Sigma Game. In this game, you will become a monster trainer and explore the world of Bulu Island to collect and train monsters to battle with other trainers.
It features a variety of monsters to collect, each with unique abilities and characteristics. You can also enhance and evolve your monsters to make them stronger. This way, you can participate in grueling battles and climb to the top of the leaderboard.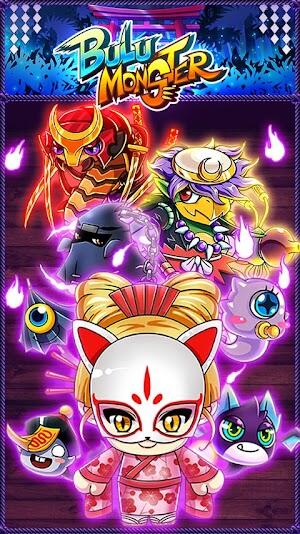 Aside from battles, there are various mini-events and quests for you to complete and earn rewards. Ensure you use every means possible to collect treasures and train the rarest monsters!
A Thrilling Gameplay
While this game appears cute on the surface, it offers challenging gameplay. It requires high-level strategies & calculative thinking to win battles against other trainers.
Your goal will be to capture and train as many monsters as possible and build a strong team. The battle system is turn-based, where each monster can use a specific skill to defeat their opponent.
As such, you must find a way to include all types of monsters and skills in your team to cover all bases and increase your chances of winning. This way, you will effectively handle every challenge thrown your way.
Highly Diverse Bulu Island
Bulu Island is filled with various regions and maps for you to explore. Each has different monsters to capture, making it essential for trainers to visit every location.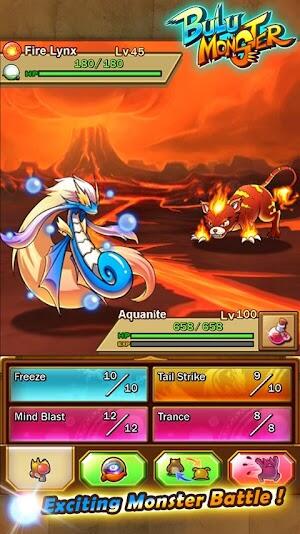 Besides, the island is well-rendered with vibrant graphics and animations, immersing players in the world of Bulu Island. You will explore forests, caves, and even underwater regions in search of rare monsters.
However, there are numerous risks as well, such as encountering wild and powerful monsters that are difficult to defeat. As such, you must always be prepared for every adventure on Bulu Island.
150+ Monsters Available
Can you collect at least one of the numerous monsters available in the game? Each monster has a unique appearance and skills, making them valuable assets in battles.
These creatures are scattered all over Bulu Island for you to capture through battles. You must creatively find your way to defeat and capture them before they run away.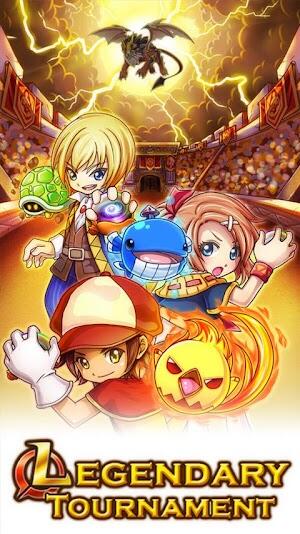 Once you have successfully captured a monster, it becomes a part of your team. You can then train and level up the monster to make it stronger. This way, it will become a valuable member in battles against other trainers.
Winning these battles allows you to gain even rarer monsters, making it essential for trainers to constantly participate in battles. This way, they can continuously expand their team and become the strongest trainer on Bulu Island.
Exciting Monster Battles
How well-equipped is your team to handle monsters' battles? In Bulu Monster, your monsters will face off against other trainers' monsters in intense battles.
You can participate in various events, such as tournaments and quests, to win rewards. These rewards can include rare monsters, treasures, and various resources to enhance your monster team.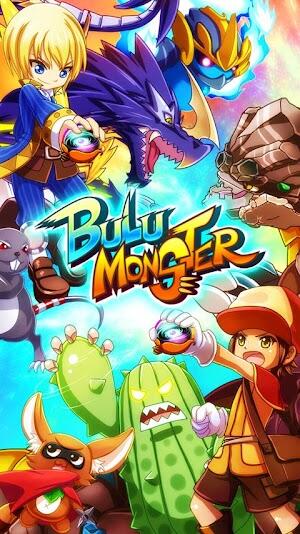 Fortunately, you can unlock various power-ups during battles to turn the tide. Ensure that your team is well-prepared and develop strategic plans to outsmart your opponents.
Other Outstanding Features of Bulu Monster APK
High-Quality Animations. This game features smooth and vibrant animations, making it a delight to play. The movements and attacks of monsters during battles are also accurately depicted, adding to the intense experience.
Monster Enhancement and Evolution. Aside from leveling up, you can enhance and evolve your monsters to make them stronger. This way, they will have higher stats and become valuable assets in battles.
Adventurous Storyline. This game has a rich and engaging storyline, where you will uncover the mysteries of Bulu Island as you try to save Rania, your monster friend. Your exploration and battles against various trainers will bring you closer to solving these mysteries.
Online & Offline Gameplay. You can participate in battles and events online against other players. However, this game also offers the option for offline gameplay, allowing you to progress at your own pace without an internet connection.
One-Hand Touch Control. This game has easy and accessible controls, allowing trainers to conveniently navigate the island and battles using one hand. You do not require complicated controls or a joystick to play this game.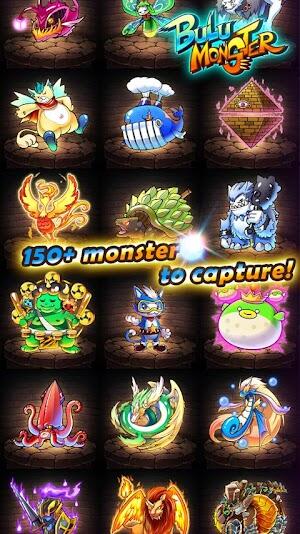 Well-Equipped Online Shop. This game's online shop offers various resources and items for trainers to enhance their monster team. These include power-ups and training equipment. You can get discounts and offers in the shop as well.
Differently Colored/Sized Monsters. Another unique feature of this game is that monsters come in various colors and sizes. This adds to the excitement of collecting them as each monster has its distinct appearance. Besides, this diversity gives trainers more options in building their teams.
Friend Code System. This game allows you to connect with your friends through its friend code system. You can add and challenge your friends to battles, making the gameplay more enjoyable.
50+ NPC Monster Trainers. As you progress through the game, you will encounter more than 50 non-player character trainers on Bulu Island. These NPC trainers have various monsters under their belt, providing a diverse and challenging experience.
Bulu Monster MOD APK Download
Bulu Monster MOD APK for Android has been enhanced to offer a more fulfilling and challenging gameplay experience. This MOD version offers the following: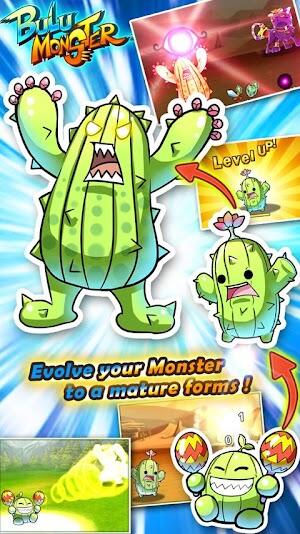 Bulu Monster MOD APK Unlimited Candy. In this game, candy increases your monster's experience points, ensuring easy leveling up. This MOD APK offers unlimited candy, allowing you to power up your monsters quickly.
Bulu Monster MOD APK Unlimited Master Ball. This MOD APK offers unlimited master balls, allowing you to catch rare monsters effortlessly. You can train and add these powerful monsters to your team easily with the help of this MOD feature.
Bulu Monster MOD APK Unlimited Everything. This MOD version also offers unlimited resources, including coins and gems. You can use these to enhance your monster team and make them even stronger in battles.
Conclusion
Bulu Monster APK for Android offers an exciting and thrilling monster-collecting adventure. It challenges players to train and strategize with their monster team in battles against various trainers. Its graphics and controls make for a smooth and enjoyable gameplay experience.