Want to upload a highly professional profile picture to your social media? Use Blur Art Studio to blur backgrounds. There are many styles and effects to use!
Information of Blur Art Studio
| | |
| --- | --- |
| Name | Blur Art Studio |
| Updated | |
| Compatible with | Android 5.0+ |
| Last version | 1.0 |
| Size | 12M |
| Category | Photography |
| Developer | Debby.CORP |
| Price | Free |
| Google Play Link | |
| MOD | No ads |
Who says you can't achieve DSLR-level photography with just your phone? The secret lies in post-editing where you use high-quality apps. If you're looking for a reliable app that can blur any background, use Blur Art Studio. This app is recommended for anyone who likes to make people focus solely on the subject on a photo. Choose any photo and any effect now in the app.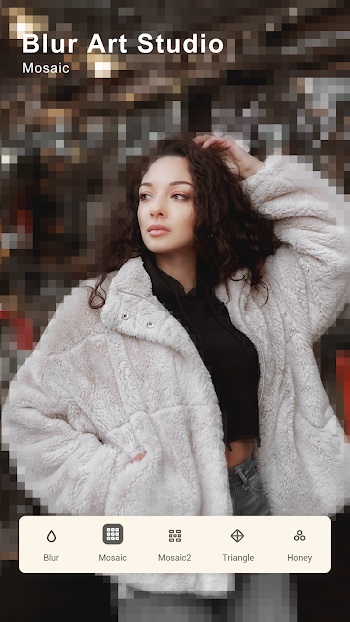 You don't need to be an expert in Photoshop or have a DSLR camera to get the same effect. With this app, you can easily blur the background of any photo to provide a high-quality and elegant look. Choose from a bunch of different effects such as mosaic, blur, mosaic 2, triangle, and honey. Then you can also adjust the photo's brightness, contrast, saturation, warmth, and hue. Get the best photos now with this app!
Blur Backgrounds
We only want the best for our social media profiles. That's why people even go as far as taking profile pictures using DSLRs or hiring professionals. But for people who only have smartphones, they must make do with what they have. If you only have a smartphone, you don't have to feel bad as there's still hope! By just downloading Blur Art Studio, you can easily get a similar effect on your photos.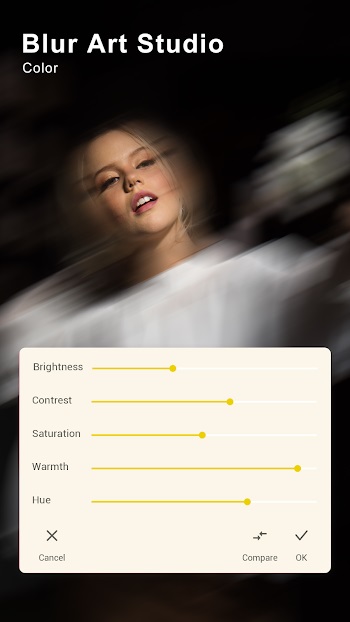 This is an app published by Debby.CORP and has grown ever since. The purpose of the app is simple – to allow anyone to blur any unwanted background on their photos! Some smartphones have built-in features like what the app has but most of them don't have it. That's why this app is essential if you want to upload professional-looking photos to your social media accounts. Now, you don't need to spend time and money learning how to use Photoshop.
This app features many blur textures such as the normal one, 2 types of mosaic, triangle and honey. You can adjust the level of the blur as well as the size so you can easily edit your photos!
Blur Art Studio Capabilities
Sometimes, we want to blur out any unwanted objects or backgrounds in our photos. If you want to be able to easily do it, just use Blur Art Studio.
Blur out anything – Many times, we get unwanted people or objects on our photos that we can easily edit through Photoshop. But there's a much easier solution to that which is to just blur the background. However, if you don't know how to easily do this, try to us e Blur Art Studio. This app is capable of being used for any photo so you can blur out any thing you deem unnecessary. Use the app as frequently as you need today!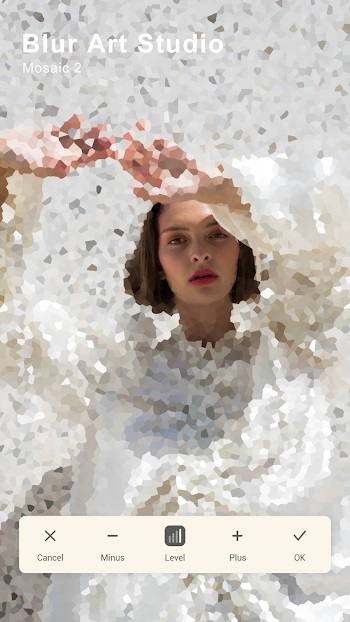 It has one of the most diverse blur textures you can use such as honey, triangle, blur and mosaic. You can blur your photo using your hand and you can adjust the levels and sizes to fit any photo. With this app around, you won't be uploading any low-quality photo soon! Get editing and upload only your best photos thanks to the help of the app.
Many types of blur – There are many types of blur that Blur Art Studio offers. There's the normal blur which lets you focus on the subject on the front. This type of blur is perfect if you want to achieve DSRL-like photos. Then, there's the mosaic type which essentially pixelates your background which is perfect for profile pics. Then, there's also the triangle and honey.
You can experiment with these different types of blur to find the one you like most! Most importantly, there are plenty of these to choose from.
Edit the photo – Aside from being able to blur your photos, you can also edit it further in the app! Blur Art Studio allows you to adjust the saturation, contrast, brightness, hue and warmth in the app. This allows you to eliminate the need for third-party apps. Everything you need editing-wise is inside the app right now! Then, you can also compare your edited photo to the original and see the difference instantly.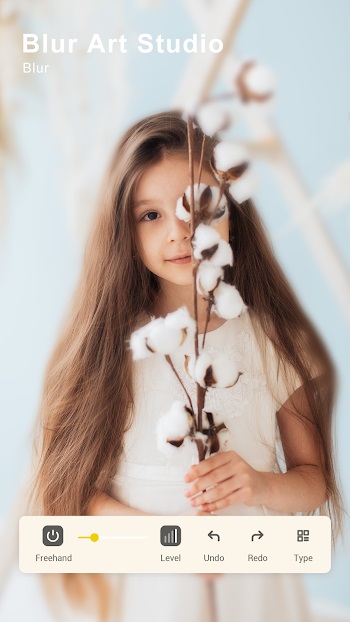 Adjust to your needs – This is a user-friendly app that lets you adjust depending on your needs. You can set the level, delete the blurred parts or add to the blurred parts as you wish. Users can also choose the size of the blur and they can redo and undo if they mess up.
High-quality photos – This app only allows high-quality exports! Enjoy the most professional photos now.
Download Blur Art Studio Mod APK – Latest version
Don't let bad photos define you! Edit your photos now with Blur Art Studio and blur any background!