Download FaceApp Pro APK Latest Version free for Android. Completely change the way you look at yourself with this amazing face-editing camera application for Android.
Information of FaceApp Pro
| | |
| --- | --- |
| Name | FaceApp Pro |
| Updated | |
| Compatible with | Android 5.0+ |
| Last version | 11.7.1.1 |
| Size | 59.22 Mb |
| Category | Photography |
| Developer | FaceApp Technology Ltd |
| Price | Free |
| Google Play Link | |
| MOD | Unlocked |
Completely change the way you look at yourself! Download FaceApp Pro for Android now to experience a fun camera app that edits your selfies in real-time!
Photo Editor Features
First, let's go over the different features and tools you can utilize in order to perfect your photos. Check out all the different things available for your photos…
First, you can use Impression Filters in order to change your selfies into the very best versions of themselves.
Also, you can add a beard or mustache onto your selfies. Ever wondered how good (or bad) you might look with that extra bit of fuzz on your face? Use tool before you decide to grow out your hair for some reassurance to invest in a beard or mustache.
Edit many different aspects of your hair with all of the different hair editing features available. You'll be able to completely change your hairstyle and even the amount of volume.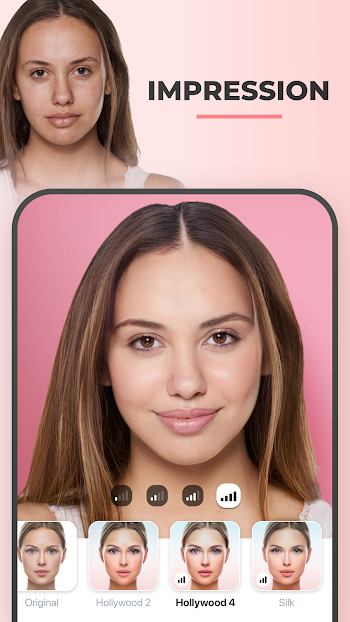 What about makeup? Use some makeup filters to have your face glow up and blush like never before!
Creative light effects will also have your photos glowing and lighting up in a completely different way.
Are you suffering from a few breakouts on your face? Well, don't worry about that. This is because FaceApp Pro for Android also has the ability to completely remove these flaws from your face in your selfies. On that note, you can even get rid of any of those wrinkles bothering you. Have smooth and slick skin to show off to everyone online.
You can even adjust the size of various facial features. You can enlarge or even minimize specific features on your face.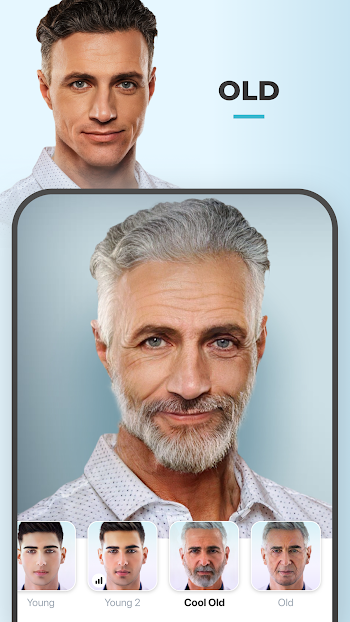 You have full control over the temperature and saturation of all your selfies.
Once you have finished with everything, you'll also be able to compare the before and after results. If you're satisfied with the final results, go ahead and share your selfies with the world on social media.
Video Editor Features
Next, we will go over some of the different video aspects of the FaceApp Pro application for Android. These are also similar to the photo editor features. Most of what we previously mentioned can be applied to videos as well. However, there are some slight differences that are specific to videos…
Use different video related filters. Have your video BLOW UP with color, effects and lighting.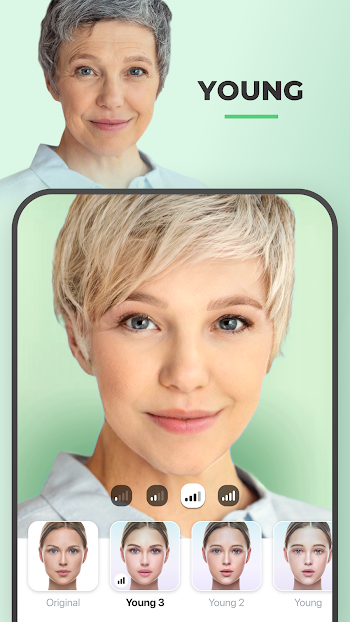 Likewise, all of your preexisting recordings are able to have filters added onto the. So, you can look back at old videos from the past and edit them with the various FaceApp filters available.
Also, there are live-action editing tools available. Add effects and different features onto your video in real-time, as you're recording. Can it get any better than that?
Fun Features
Now that we've gone over the two main areas of the FaceApp Pro tool, let's talk about another aspect. This application can also be used for plain fun! Rather than try to make your photos professional and suitable for sharing, just have fun and experiment. There are plenty of different features that will have you and your friends up. Check them out: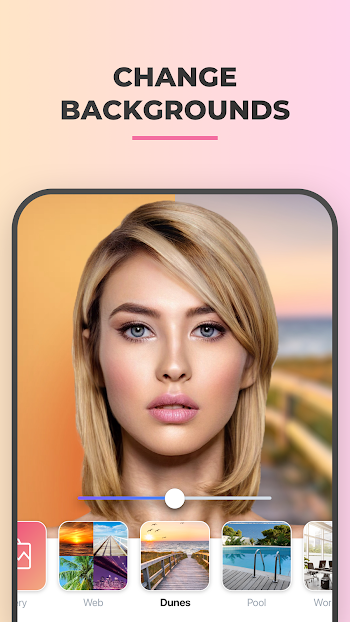 Gender Swap: Completely swap your gender! If you've ever imagined what you would look like as the opposite gender, this is your chance to find out. Who knows, you might actually make quite the handsome or beautiful man or women respectively.
AI Hair Adjustments: What is your very best hairstyle and color? Well, the FaceApp AI will decide that fir you. Once your hair is recognized, the application with automatically select the very best look for you.
Aging: Completely fly through time and look at yourself years into the future. How would you look once you're at that age of being a grandparent? You'd actually be surprised with the results.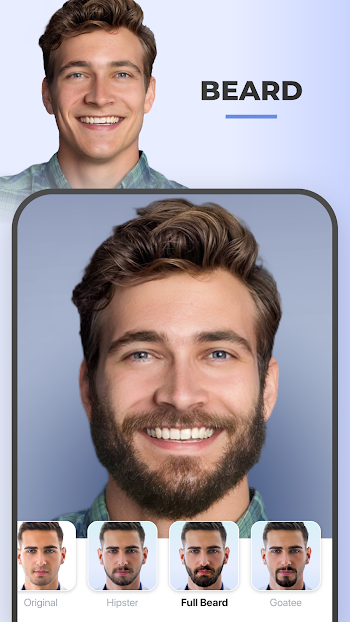 Celebrity Morph: Morph your face into any of your favorite celebrities. Become the next Leo DiCaprio or Scarlett Johansson by using this fun feature. Likewise, you can add your face into different movie scenes, as if you were actually there!
Face Swap: Another fun feature that has been in other applications is the Face Swap. Find a friend and swap your face with them to see some hilarious results.
FaceApp Pro APK Free Download Full Version
Now, you can get all of the premium features of the application for free! Just get the FaceApp APK download for your Android to get started. You can experience all of the fun and amazing experiences alone or with friends!
That being said your results won't have the app signature. That means you're getting the FaceApp Pro APK without watermark added. Make your photos personal and usable for any situation!