Discover the latest weapons and battle vehicles in Battlefield Mobile APK Mod OBB and become the squad of mass destruction. Boost combat skills and win wars on a record scale.
Information of Battlefield Mobile
| | |
| --- | --- |
| Name | Battlefield Mobile |
| Updated | |
| Compatible with | Android 4.3+ |
| Last version | v0.9.0 |
| Size | 120 MB |
| Category | Action |
| Developer | ELECTRONIC ARTS |
| Price | Free |
| Google Play Link | |
| MOD | No MOD |
Battlefield Mobile is now available in beta version on the google play store. If you want to immerse yourself into a first-person with changing battlegrounds, download the game now. This awesome action and shooting game mark the return of the iconic welfare that will transform the world into a disastrous place. Here, you need to help the character save the world and overcome the enemies with the help of your squad. The game provides a cutting-edge arsenal with a collection of deadly weapons. With the action that you will witness here, you will be satisfied with the exclusive PVP gameplay on mobile devices.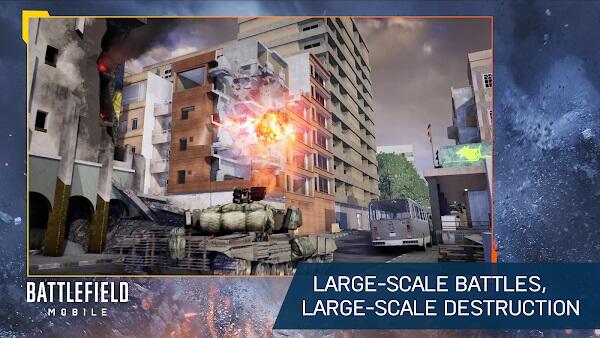 The game offers a unique Battlefield experience that every player will love. Furthermore, the game features a breathtaking game environment that is characterized by weather changes that can occur during a battle. Overall, this is a favorite FPS combat game that makes it possible for a player to show off with their agility and fighting styles. Enhance and create an outstanding team play that defines destruction! Enter a vast war space where you can only get out by winning various game battles! Join the thriving online gamers with the incredible online game mode.
Battlefield Mobile Gameplay
Gamers already know the stiff competition that is currently between developers of shooter games. Each one of them is making efforts to ensure that their gameplay is the best and most preferred by most gamers. As such, the ELECTRONIC ARTS have continued to create the best shooters games. Battlefield Mobile is now among the most played shooting and fighting games of all time. That owes to the great gameplay where you have to save the world from bad guys with the help and skills of your entire squad.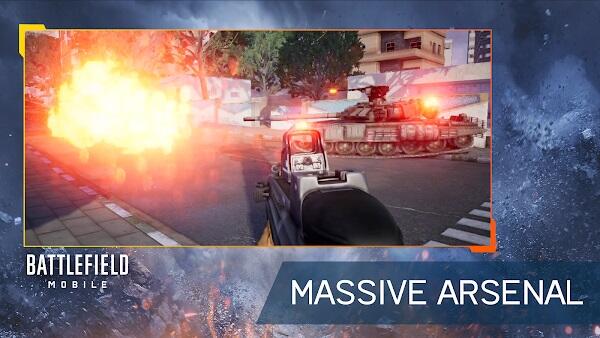 You can now be part of the thrilling Battlefield Mobile game that has many game levels full of warring squads. Here, you will have a variety of deadly weapons, aircraft, tanks, and other vehicles that you should take to these fights in addition to specialized soldiers. With every game level completed successfully, the player is awarded promotional rankings and advanced weapons based on their performance. There are other rewards such as ribbons, medals, and pins.
Battlefield Mobile Features
Play in gameplay where heroes have unique stories and prepare them for battles and different missions. Stand out with the best customizations of your soldier characters and weapons. Here are more features of the game.
Competitive Action Gameplay – Battlefield Mobile presents dynamic situations where the player has to win battles. There will be gunshots and explosions all over but you will have to overcome all challenges and lead your elite squad to victory. You will play unforgettable action gameplay with very cool graphics. There are crazy things that you will do including outrunning a collapsing skyscraper on an ATV, burying enemies under the rubbles of buildings you destroyed using explosives or tanks, or even parachuting off a building while firing rockets.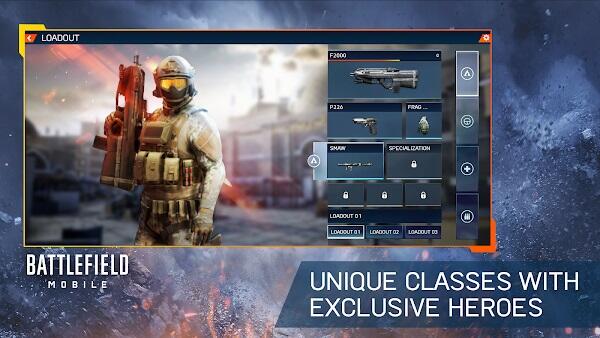 This is war and your agility and prowess in using weapons will help you win the battles. In the game, the player is able to control combat fighters, operate aircraft carriers, and even battleships. On aircraft carriers, the player may land or take off. You should match different weapons and different vehicles to ensure efficiency in attacks. For example, helicopter soldiers can use their own firearms or machine gun to shoot at the enemy in the field.
A Massive Arsenal – Build lots of authentic weapons and gadgets. Fight for the full ownership and control of powerful vehicles such as ATVs and tanks. With these kinds of weapons, you will be able to destroy the field of battle with a very huge scale of environmental destruction. Combat abilities will also grow and enhance the capacity for mass warfare.
Your most powerful weapons will include a warship fitted with anti-ship missiles & anti-air missiles, an assault boat with 4 machine guns, Black Hawk helicopters with automatic machine guns, fighter aircraft cannon & ground missiles, gunship with rocket, Armored vehicles with a machine gun, Jeep with a machine gun, etc. besides, you will not exhaust the variety of guns that the game offers.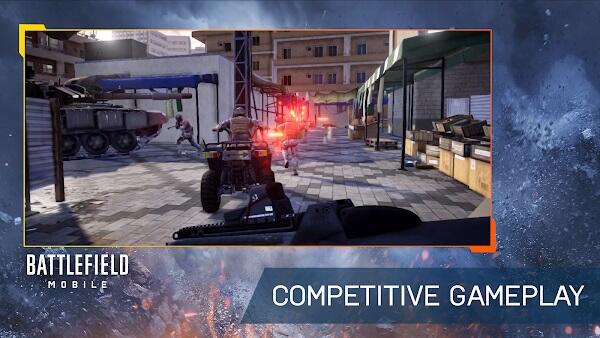 Specialized Soldiers – this game gives a chance to take control of the battlefield together with your squad of war heroes. The best thing is that you can customize these unique and exclusive heroes depending on your personal play style. Basically, you can customize the soldier's abilities and prepare every soldier for a battle with a unique story. During the gameplay, you can create 5 types of solder occupations. This is where you can customize your soldiers into being snipers, machine gunners, assault soldiers, scouts, or medics. After all, note that your superior personal skill and flawless team tactics will lead to victory.
Different Military Cars – defend yourself and your squad as you fight for survival with heavily armored vehicles. Let the vehicles take all the fire as you prepare to hit back the enemies with heavy fire from the automatic machine guns fitted on the vehicles. For instance, the aircraft carrier comes with anti-aircraft and anti-ship rockets. The warship has anti-aircraft and anti-ship missiles. You will also have helicopters, Rocket gunships, and jammers. All these vehicles and weapons will help you defeat the enemy without a struggle.
Range Of Game Modes – the Zone Hazard mode offers a squad-based game style, which is a great experience for multiplayer. It is a clear battlefield engagement but different from all popular warfare games. The Redacted Mode presents exciting and tense situations where players will endeavor to retain their physical strength. Here, the soldiers will have to steal food and boost their physical strength. On the other hand, the point-catch mode comes with tough gameplay that is stubborn to complete.
Different Maps – Battlefield Mobile features the Grand Bazaar map as well as new and familiar maps.
Get Battlefield Mobile APK Download – Unlimited Everything!
With the Battlefield Mobile APK, the player will be able to earn unlimited points, money and unlock various battles vehicles and weapons.