Lying on your partner is not a good thing. However, you can have love affairs all you want in the Affairs 3D game. Conduct DNA tests to know the parent of a child!
Information of Affairs 3D
Currently, getting into a love affair has become a trend, yet an unnecessary evil. In addition, every youngster around the world is getting into a relationship with a person of the opposite sex. Men and women are also not left out, even the old becoming what is commonly called sugar daddies and mammies! Lying has continually affected relationships and unfortunately, most such cases resulted in a child being born out of wedlock!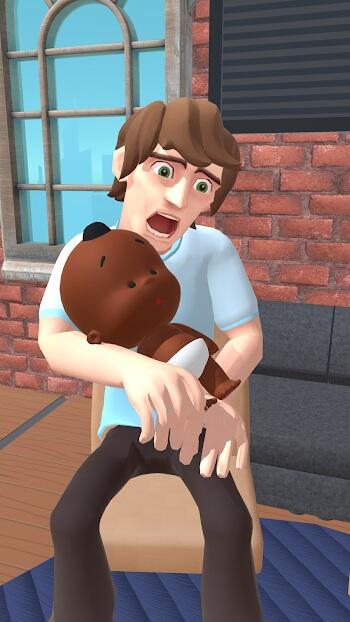 Well, this game puts all this into exciting gameplay where you lie to your partner, sleep around and escape without being caught, get away with people's girlfriends and boyfriends among other things! This game is developed by Alictus and is being played by over 100, 000 gamers across the globe. The game allows you to determine whether someone is the biological parent of a child. You will become a DNA test specialist without gaining the skills in school! Affairs 3D game helps you improve your lying skills and avoid being caught and dumped!
Become the Liar of All Time
Affairs 3D has an interesting gameplay that allows you to perfect lying skills. Here, you are in a relationship with the love of your life, yet you are looking over your shoulder for other hot girls! The interesting part of the game is where you need to have an affair without getting caught! There are various instances where you need to disregard the vows you made to stick to your partner and have a love affair. For example, there is a level where you chat with your side chick when you are out on a date with your girlfriend!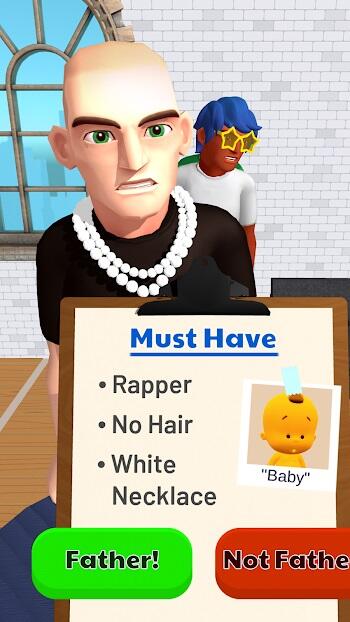 The other game storyline involves choosing the rightful parent of children using the description given on the interface. You get to judge and get the biological father or mother of the child. You are given a description that defines the similarities that should be obvious between the child and the parent. The game interface allows the gamer to select the correct response and decide if the child's DNA matches that of the parent. Download the Affairs 3D and become a liar of all time.
Features of Affairs 3D
The Affairs 3D silly secrets game is one of the most popular Casual games for Android. It has features that stand out. This cool free game is definitely worth having on your smartphone. Here are some features of the game.
Thrilling Gameplay – this game allows you to flirt with other girls and lie on your girlfriend. However, you need to avoid your spouse finding out your desire to have a love affair. Otherwise, you will get a hot slap on your face! You will also have to undergo a DNA test to determine whether you are the real father or mother of the child in your hands. The most interesting thing is that you will have all facts about the parent's characteristics on your file. However, you will be eagerly waiting to get negative results and you don't turn out to be the actual parent.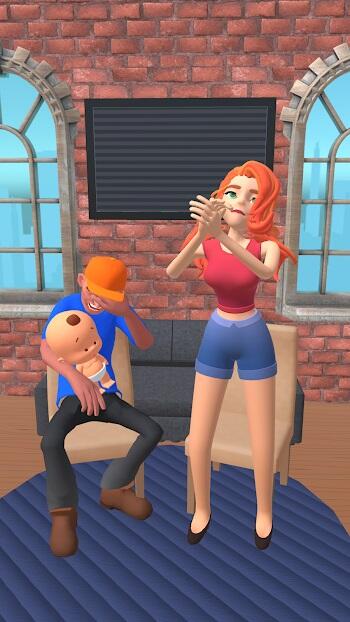 More to that, you will play as a sugar daddy and stanch girls from their boyfriends. Money will not be a problem since you will have a money blower that you use to shower countless notes to girls for love. You can also play as a sugar mammy and snatch handsome lads from their women. Once girls get enough of their money, love flies in the air (with love images flying all over the game environment). The more girls you snatch, the more money you accumulate!
Fun Mini-Games – there are multiple mini-games that make this game more exciting. For example, you will have to be part of a DNA test, hiding from the husband, slapping liars, etc. One mini-game that stands out is when the character has to escape a house where you have slept with another man's girl without being caught! There is also a level where the character is put on a 'truth meter, a device that detects lies and electrocutes you when you lie!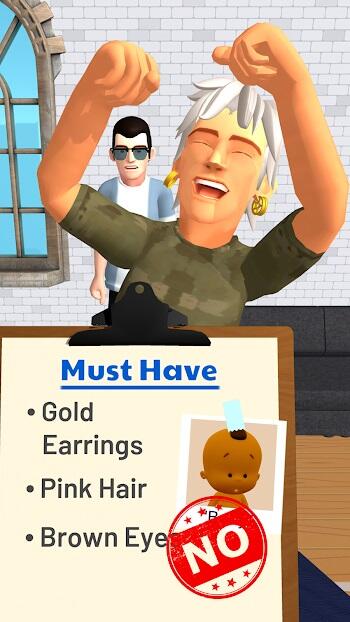 PC Compatibility – if you would like to play this game on your PC, you should not worried. Even though the game is mostly installed on Android and iOS devices, the game is compatible with Windows PC. There exist various tricks that you can use to download the install the app on your PC. One of the simplest ways is to have an emulator app on your PC to help in the installation process!
Simple Interface – the game interface is simple for gamers to play without any troubles. The action selections and answers are displayed clearly on the interface. This makes the game more engaging and simple to play!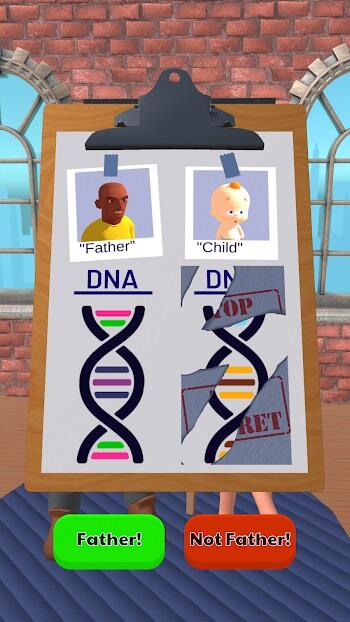 Age Restriction – even though this game offers stimulating gameplay, you should not attempt to practice the action in this game in real life. You will only make your love live hard and hurt the emotions of your partner. With the same breath, only adults should install and play the game. Actually, Google Play Store has an age restriction on this app.
Simplistic 3D Graphics – the game comes with simplistic 3D graphics that make the movements and game environment realistic. There are no lags, slow motion, or delayed reflexes of characters. The graphics make everything smooth!
Download Affairs 3D Mod APK Latest Version
Just like any Mod APK, the Affairs 3D Mod APK comes with various modifications that make the game more motivating. Get the Affairs 3D Mod APK free download and enjoy!