Download X8 Speeder APK so you can take control of any game's time and speed. With this incredible tool in hand, you're able to manipulate the game's speed.
Information of X8 Speeder
| | |
| --- | --- |
| Name | X8 Speeder |
| Updated | |
| Compatible with | Android 5.0 + |
| Last version | v3.3.6.8-gp |
| Size | 14 MB |
| Category | Tools |
| Developer | X8 Speeder |
| Price | Free |
| MOD | No MOD |
We all know how annoying it is when we're faced with a game that tells us to wait for hours just to get the items. This is the case with most games such as Clash of Clans where creating buildings take time. In these cases, it's important to have X8 Speeder!
Simply put, you can just root your phone and you can already manipulate any game's time and speed. But the problem with this approach is that your phone's warranty will be voided if you do so. This is why rooting your phone isn't a good idea to do with brand new or expensive phones. Instead, you should take advantage of the X8 Speeder app that solves this problem for you.
How can this app help me?
If you're an avid gamer, chances are that you've played games that are reliant on speed and time. Some prime examples of this are games such as Racing Moto, Clash of Clans, and more. You might wonder, how can this app help me? What are its features? We're glad you asked as we've listed them down below:
You can change the speed of the game to slow or fast
Supports all mobile games in Android
Doesn't require root to install
Simple app to use
Lightweight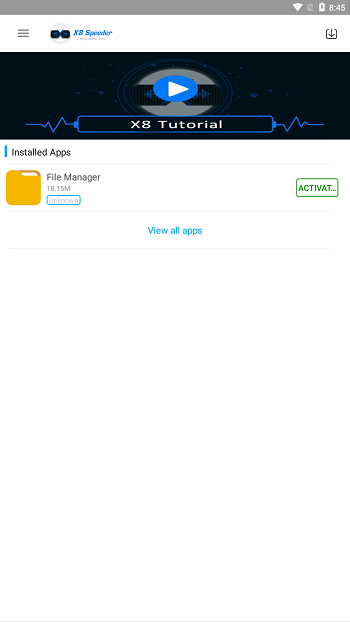 Free to install and use
Doesn't have any ads
Safe app to use
Also features a cleanup feature to boost your RAM
Can run without any extra files
As you can see, the main feature of this app is that it allows you to speed up or slow down any Android game. Why would you want to speed up a game you might ask? For instance, if you're playing an idle game where time is of the essence, then you can use this app to earn rewards at an extreme rate!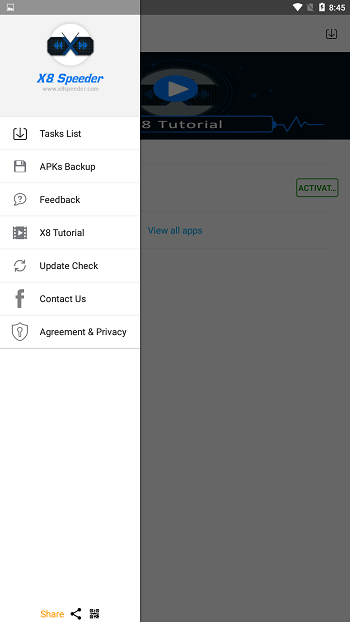 Also, if you want to slow down a game such as a racing one, this allows you to easily pass-through vehicles without getting into an accident. Now, you can beat challenges and high scores set by other players. Can you see how useful this app is now? This is just the tip of the iceberg. Imagine what else you can do with these popular games:
Clash of Clans
Call of Duty Mobile
Temple Run
Subway Surfers
Mobile Legends
And more!
How to install X8 Speeder
This app isn't super technical that only programmers can use. It was designed and created to be utilized by regular people who want to maximize their time playing games. So even if you have absolutely no idea how this works, just follow these steps: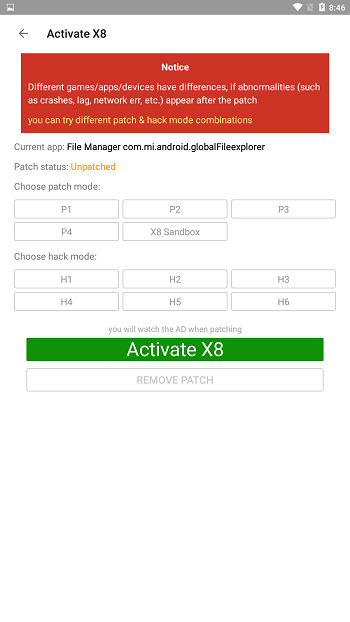 Download the APK here.
Install it.
Open the app and you should see a list of your installed apps.
Select the game that you want to speed up or slow down then tap the "Activate" button next to it.
After it's activated, it will ask you to reinstall the game to run properly.
You just need to do so and now you can play the game.
If you want to adjust the speed, you can just tap the circle on the screen and pause it to speed it up or slow it down.
Pros and Cons
A lot of people would pay good money for something like this. But the great thing is that it's free! Aside from that, let's go over its pros and cons to help you decide.
Pros
Can be easily installed and used.
Allows you to easily speed up or slow down any game.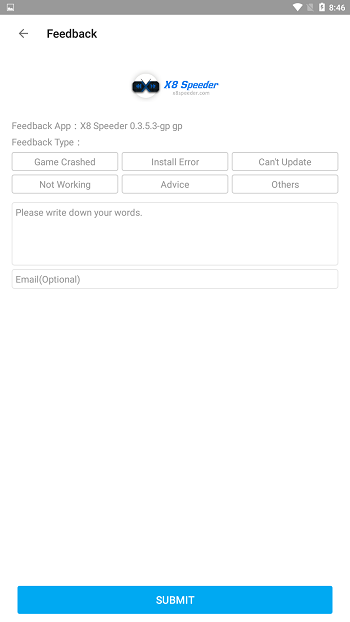 Can be used on all Android games.
Lightweight and easy to install.
Cons
You might get caught using this tool for some online games.
Speeding and slowing down games are about the only features it has.
Conclusion
For game addicts, the ability to slow or speed up a game is heaven sent! With X8 Speeder, you don't need to dream anymore. Complete quests and games faster with this handy tool now!