Download Wild Tamer Mod APK Unlimited money Latest version to tame all animals in the world, including bosses. You will have monsters and other incredible creatures at your disposal.
Information of Wild Tamer
| | |
| --- | --- |
| Name | Wild Tamer |
| Updated | |
| Compatible with | Android 5.0+ |
| Last version | 2.41 |
| Size | 146.78 Mb |
| Category | Role playing |
| Developer | 111% |
| Price | Free |
| Google Play Link | |
| MOD | Unlimited money |
Wild Tamer APK is a casual game that challenges you to tame different animals and use their abilities to complete various tasks. It puts your animal taming skills to the test as you encounter all sorts of creatures, including some bosses, which will be a challenge to tame.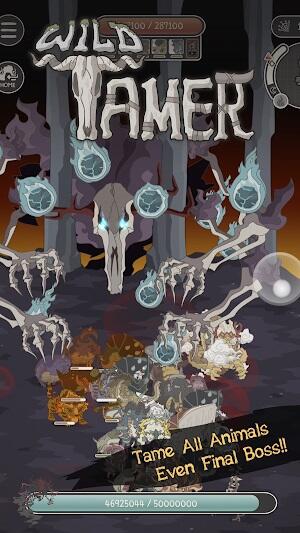 The game has simple graphics, making it lightweight and compatible with most smartphones & tablets. However, the minimalistic graphics shouldn't fool you as the game is rather difficult.
The gameplay is based on turns, and you will have to choose your moves wisely. Every move you make will have different consequences, and it is up to you to figure out the best way to tame each creature.
Enter the Dark World
This game is set in the dark world full of druid and necromancer activities. You will explore different areas, including forests, caves, and dungeons. Each area is different, and you will have to use your environment to your advantage if you want to tame the creatures residing there.
Your goal will be to capture diverse creatures and train them to fight for you. Some of your targets will include monsters, cats, hybrid animals, and more. You will also have to face bosses from time to time, and these will be the most challenging creatures to tame.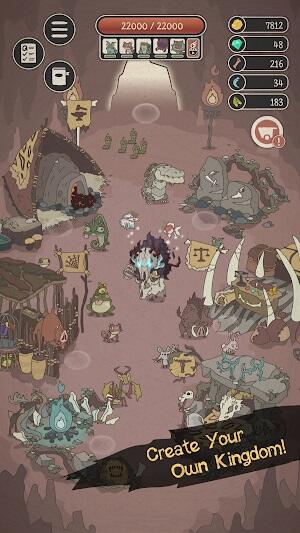 Overall, Wild Tamer is a unique and fun game that requires strategy & thinking. It will keep you on your toes as you never know what creature you will have to tame next.
Lots of Missions to Undertake
This game is diverse and offers plenty of missions for you to undertake. The missions will take you all over the world, and you will have to figure out the best techniques for each level.
There are also different side quests that you can take on, and these will help you get rewards and improve your skills. The missions are not easy, but they are a lot of fun.
Always remember that the best creatures to tame are always the ones that are the hardest to find. So, keep your eyes peeled for those tough bosses and rare creatures.
Weaken Your Enemies
Besides taming creatures, you will also have to participate in battles. The battles are turn-based, and you will have to use your creatures' abilities to defeat your opponents.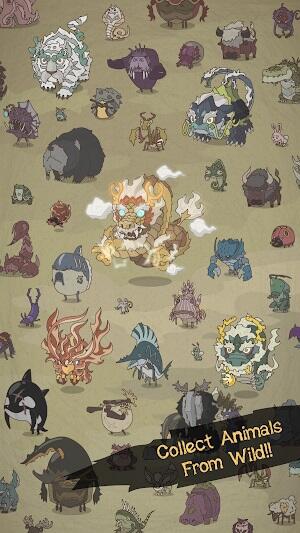 One of the surest techniques to win is to weaken your enemies first. You can do this by capturing their monster beasts and transforming them into your minions. This will give you an upper hand in the battle as you will have extra creatures fighting for you.
Whatever you do, always ensure you are one step ahead of your enemies. This is the only way you will be able to win the battles and complete the missions.
Form a Kingdom & Establish a Strong Army
This game is not just about taming creatures; it is also about building a kingdom. You will have to gather resources to build and upgrade your kingdom. The better your kingdom, the more creatures you will be able to tame.
You must also establish a strong army to protect your kingdom from invaders. The invaders will be other players trying to take over your empire. So, you will have to be prepared for battle at all times.
Always ensure you have a team with different animals. Whether it is a guardian alpha wolf or a swarm of pocket ants, each creature will have unique abilities that will come in handy during battle.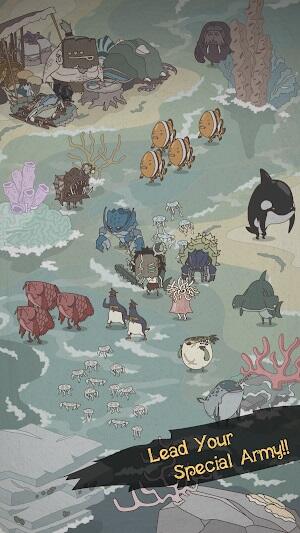 If you are daring enough, you can tame a mystical dragon. This will the greatest asset to your army, and it will help you annihilate your enemies.
Conquer Mysterious Islands
In this game, you will also get to explore different islands. The islands are full of mysteries and dangerous creatures. So, you should be cautious as you venture into these new areas.
Each island will offer different challenges, and you will have to use all your skills to tame the creatures residing there. You will also have to battle other players trying to take over the island.
You must be well-equipped for a fight when you set foot on a new island. The rewards will be worth it as you will get to add rare and powerful creatures to your army.
Other Features of Wild Tamer APK
Collect Food. You will have to collect food items to feed your creatures and prevent them from dying. The more food you have, the better.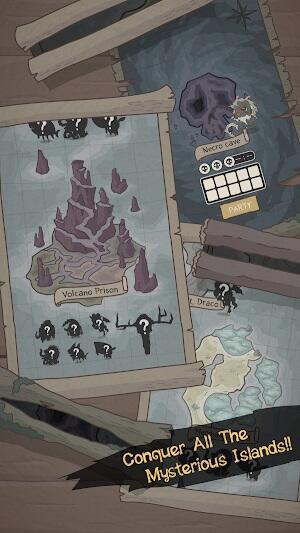 Gather Weapons & Artifacts. You will also need weapons and artifacts to help you in your quests. These items will come in handy during battle, and they will also help you to tame rare creatures.
Upgrade Your Skills. As you progress through the game, you will upgrade your skills. The upgrades will make you more efficient in combat and allow you to tame even the most ferocious creatures.
Undertake Fierce Quests. The quests in this game are not for the faint-hearted. They will take you to different parts of the world and pit you against powerful opponents. But if you succeed, the rewards will be worth it.
Regularly Updated Leaderboards. The game features regularly updated leaderboards. You will be able to track your progress and see how you rank against other players from all over the world.
Wild Tamer MOD APK Download
If you want to unlock sophisticated creatures hassle-free, download Wild Tamer MOD APK for Android. This will give you access to all the features, including: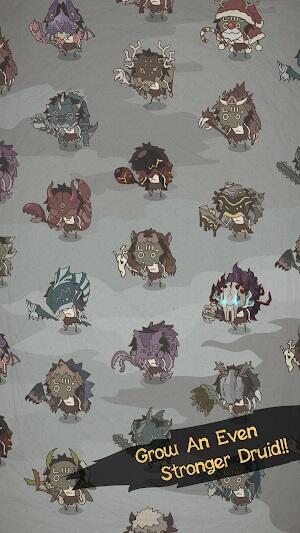 Wild Tamer MOD APK Unlimited Money. You will have unlimited resources to spend on taming and upgrading your creatures. This way, you add even the rarest and most powerful creatures to your army with ease.
Wild Tamer MOD APK Unlocked All Animals. This will give you access to all the animals in the game. You will add any creature you want to your team without the hassle of taming them.
No ads. You agree that ads can be annoying, especially when you are in the middle of a battle. With this feature, you will enjoy disruptions-free gameplay.
Conclusion
Wild Tamer APK is an excellent game for those who love creatures and strategy games. The game offers a unique blend of both genres. Its graphics are top-notch, and the gameplay is quite addictive.