In the wild west, only the strong survives! Create your own town now and customize it to however you want. Build cabins, command an army and win!
We all know how wild the west was during the old days. But if you want to thrive in it, you must play West Game today! In this game, you get to manage and build your own town from scratch. You can literally build houses and cabins to invite people to move to your town so you can earn money. Here, you can recruit people and lead an army to fight against outsiders and your enemies!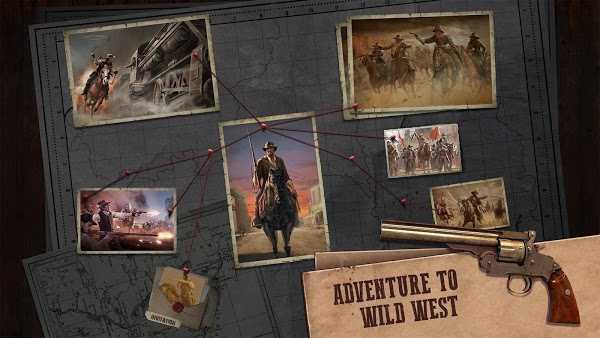 This game requires tough balls of steel so you can rule the west! You'll need to build your town in a world where there are no rules. Here, you can build and customize your town and build many cabins and buildings to encourage visitors and citizens to stay. You need to defeat a lot of enemies such as bandits, gangsters, and many more!
Rule the West
In 1865, Civil War was just finished and many people began to migrate to the west. This is the beginning of the wild west era where people do everything to survive such as rob, steal, and fight! In these times, there are no laws or rules that govern the land so people are as wild as they can be. You must survive as well by building a town from scratch! West Game is a game published by Lexiang Co. Limited and it has more than 10 million downloads now.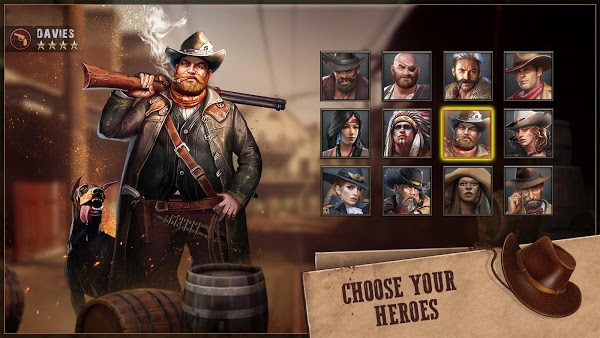 In your town, there must be rule and order in order to thrive. This means you must raise a massive army so you can protect yourselves against invaders, gangs and ruthless bandits. There are many who'll try to do bad things to your town but they won't be able to do anything as long as you're around. So, you must recruit the best heroes, join alliances and even fight online!
Complete various quests to earn money and buy custom armors and weapons from the shop. Equip yourself with the best arsenal so you can stand up and manage a whole town!
West Game Features
The wild west is a ruthless land that contains all sorts of people! You must rise from the ashes and create a thriving town in West Game!
Manage a town – If you like cowboys, there are many fun games that feature them today. However, in West Game, you'll need to manage a whole town that's situated in a difficult time. Here, the only rule that people follow is that the strong survives! You must do everything n your power then to create a town where people can walk freely and you can earn money. To do this, you must build warehouses, logging camps, cabins and many needed buildings.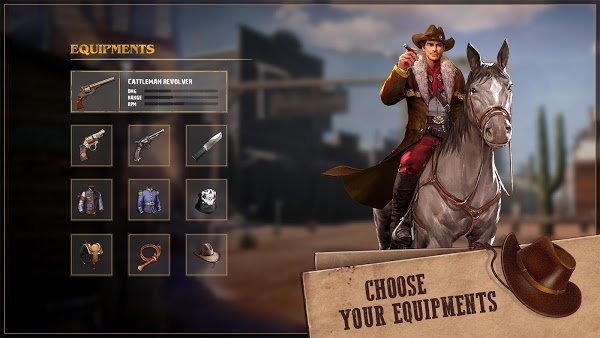 Here, you will be in charge of everything that goes in the town so many people can move here. The more residents you have, the more money you can generate idly. But you must first invest in buildings, hiring people and other things to attract people to stay! Then, you must protect your town against any danger even if it means going to wars! Complete quests and get insane rewards now.
Raise an army – In West Game, you can create many buildings that will allow you to generate your army. Build and lead your massive army to victory by defeating all your rivals! In this game, you will command the Sheriff so you can protect your town against enemies. There will be plenty of enemies, bandits, gangs and corrupt politicians that will try to harm you and your town. You must stand your ground above all else!
Hire heroes – In this game, you can choose your hero and customize it. Then, you can also hire cowboys or outlaws to help you fight for glory! These people will gladly follow you as long as you pay them. So, make sure you have enough gold to invest in these heroes so they can help you.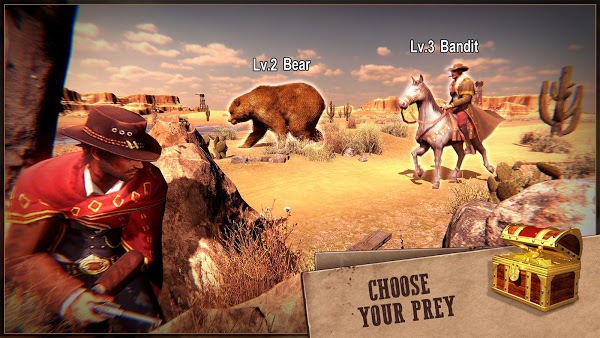 Join alliances and wage wars – You can also join alliances in the game that lets you communicate with other players. They also have their towns they are trying to build so you can help each other out. Then, you can go on wars against others and win legendary weapons and gold! Get your blood pumping now and fight for glory in this barren land.
Get weapons and armors – To be able to take on any enemy, you'll need to equip yourself as well as your army with the best weapons and armors. You can establish a blacksmith first so you can forge guns, knives and other items necessary!
Download West Game Mod APK – Unlimited Gold, Money
Be the best cowboy in the west now! Download West Game and build your own town and protect it from enemies.