Download Themepack Mod APK Premium unlocked Latest version and customize your phone's home screen to your taste! It has 5000+ app icons, lots of widgets, and beautiful wallpapers.
| | |
| --- | --- |
| Name | Themepack |
| Updated | |
| Compatible with | Android 5.0+ |
| Last version | 1.0.0.1364 |
| Size | 20.91 Mb |
| Category | Personalization |
| Developer | YoloTech |
| Price | Free |
| Google Play Link | |
| MOD | Premium unlocked |
Themepack APK is a personalization app offered by YoloTech. It lets you change the look of your home screen and customize it to suit your taste & preference.
It boasts a rich library of app icons, wallpapers, and widgets that you can use to create a unique home screen for your Android device. You can also use Themepack to manage your apps and keep them organized.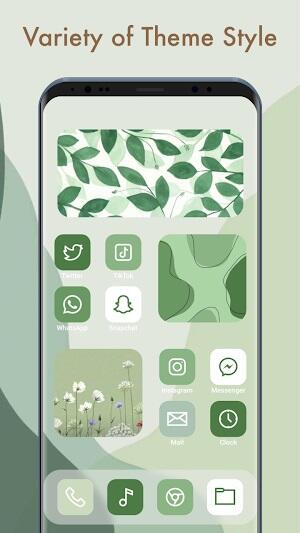 Even better, using this app is child play. Its controls are uncomplicated, and you'll achieve great results with just a few taps. This way, you will never fumble with your phone's settings or get lost in its menus.
Why Download Themepack APK?
Phones nowadays come with rather bland home screens. Oftentimes, you're stuck with just a handful of icons and not much leeway to change things up.
This can be boring and make your device feel like it isn't truly yours. You feel trapped in someone else's vision of what a home screen should look like.
Thankfully, that no longer doesn't have to be the case. With Themepack APK, you can easily change the look of your phone and make it suit your personality. This app gives you complete control over how your home screen looks.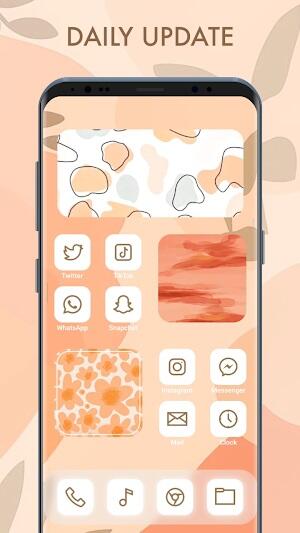 It allows you to change things up as much or as little as you want. Whether you want a radical change or just a few tweaks here and there, Themepack is the app for you. Its themes and icons are constantly updated, and you'll always have the latest and greatest to choose from.
Not to mention, Themepack is also FREE to download. However, you may have to unlock some features via in-app purchases. Fortunately, these microtransactions are super affordable ($0.99 - $39.99 per item), making Themepack one of the best values for money when it comes to personalization apps.
How to Use Themepack APK
You will apply your preferred themes with just a few taps. Here's a quick guide on how to change your home screen with Themepack:
Download & install. This rather obvious first step is the most critical. Ensure you have a stable internet connection before downloading Themepack. Afterward, install the app like you would any other.
Pick a Theme. Scroll through the available themes until you find one that suits your fancy. You can also use the search function to quickly locate specific themes. When you've found the one you like, just tap on it to select it.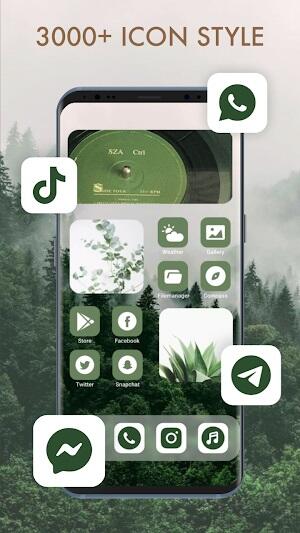 Apply the Theme. Applying the theme is a breeze. Just hit the "Apply" button and let Themepack do its thing. The app will automatically apply the chosen theme to your home screen.
If you want to tweak things further, feel free to adjust the icons and widgets to your liking. You can also use the "Edit" function to further customize your home screen.
And that's it! In just a few taps, you've given your phone a brand-new look. Now wasn't that easy?
Icon/Widget Customization
Not satisfied with how the icons look? Want to add a few widgets to spruce things up? No problem. Themepack lets you customize your home screen to your heart's content. You can change the icons, adjust the widgets, and even add new ones.
This way, you can create a home screen that is truly unique and tailored to your needs. Plus, if you ever get bored with how things are looking, you can always go back and change things up again.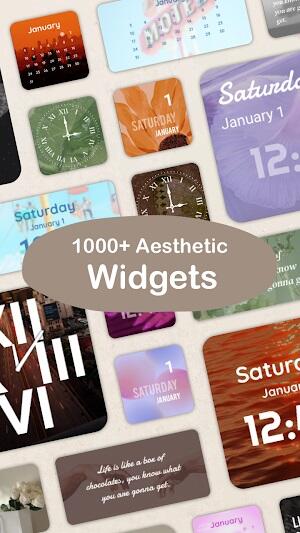 Themepack is also constantly adding new themes and icons, and you will always have something new to try. This app is the gift that keeps on giving.
Unique Features of Themepack APK
Fast Update Speeds. Replacing your default home screen has never been this fast. Themepack updates its themes and icons at breakneck speeds. Immediately after you click the apply button, the theme will be updated and applied to your home screen. This process is nearly instantaneous, and you won't have to wait around for the app to update.
An All-Inclusive Pack. When you download Themepack, you're getting way more than just a few themes. The app also comes with a plethora of wallpapers, icons, and widgets for you to choose from. No matter what your taste is, Themepack has got you covered.
A Wide Range of Themes. With Themepack, the sky is the limit when it comes to themes. There are currently over 5,000 themes available in the app. Each one is unique and has its style. You're sure to find something that you like.
Themes for Every Occasion. Whether you're feeling festive or just want to show your support for your favorite sports team, Themepack has got a theme for you. There are themes for every holiday, season, and special event. You can also find themes for specific interests, such as video games, movies, and TV shows.
Differently Shaped Icons. Not a fan of the traditional round icons? Themepack has got you covered with its wide selection of differently shaped icons. You can choose from icons that are square, oval, or even heart-shaped.
Themepack MOD APK Download
This app has both free & premium themes. You can use the app for free and access all the features. However, you will be limited to specific themes.
The good news is that you can use Themepack MOD APK Premium Unlocked version. This version will give you access to all the themes, icons, and wallpapers without restrictions. Other MOD features are: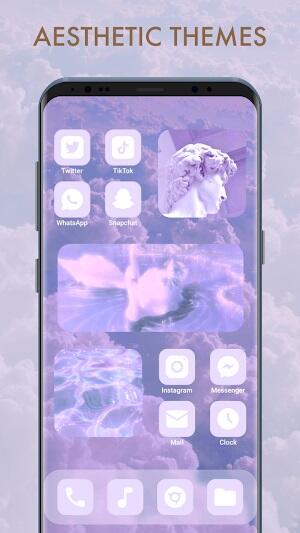 Themepack MOD APK No Ads. The free version of Themepack comes with ads. However, you can get rid of the ads by using the Themepack MOD APK 2023 version.
Themepack MOD APK Unlimited Money. This version gives you 100% access to in-game resources, allowing you to unlock anything you want.
No Root Is Required. When using the Themepack MOD APK for Android, you won't have to root your device. This means that your warranty will remain intact, and you won't have to worry about damaging your phone.
Conclusion
Themepack MOD APK is an excellent app that lets you customize your home screen with ease. With over 5,000 themes to choose from, you're sure to find something you like. The best part is that you can use the Themepack MOD APK to get all the features without paying a dime.