Download Tempo App Mod APK No watermark latest version and edit your videos in simple steps. You will have diverse & unique transitions and effects to achieve professional-grade videos.
Pro Features Unlocked
Full HD Export Unlocked
No Watermark
Tempo is a video editor app offered by the Tempo Trend Video Editor with Effects & Music Limited. It offers excellent features like multi-layer editing, diverse & unique transitions, and a rich range of video effects.
The app was designed with admirable simplicity, making it one of the friendliest video editing tools on the market. Even an amateur can use this app to create a video with a professional look.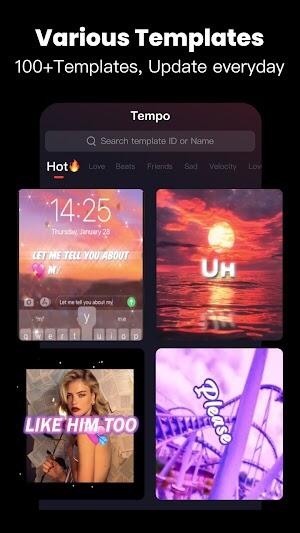 This video editor app provides basic editing features like cutting, joining and adding text. It also has a good range of creative filters and effects which can be used to make your videos more inviting. Download it and start creating some incredible videos.
Why Tempo APK?
Editing videos can be time-consuming. It is more complicated for starters without any video editing experience.
If you want quick and quality results, you need an app like Tempo. With this app, you can achieve a wide range of video editing within a few minutes.
It features a drag-and-drop interface that makes it easier to use. You just need to identify the features you want to use and drop them into the video you are working on. The changes will automatically apply, and you can see a preview of your work before you save it.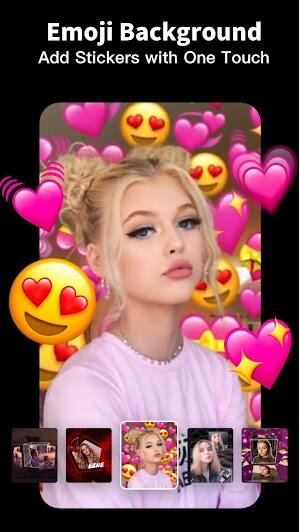 Tempo also offers an auto-save feature. This means that your work is saved automatically as you edit. If you accidentally close the app or your phone crashes, you don't have to start from scratch.
How to Use Tempo APK
Using Tempo is undemanding. It does not require any video editing experience or skills. Even first-time users can quickly get the hang of it and produce quality videos.
To start using Tempo, download the app from any source (preferably the Google Play Store). Install it on your phone and open the app. You will see the main interface with all the features and tools laid out neatly.
The first thing you need to do is import the video you want to edit. To do this, you will select a template and click on Use Now button. On this button, you will see the number of videos/photos that that specific template supports.
For example, if it gives a range of 5-10, the template will allow you to select 5-10 videos/photos from your phone's gallery. If you select fewer than the given range, the photos will start repeating.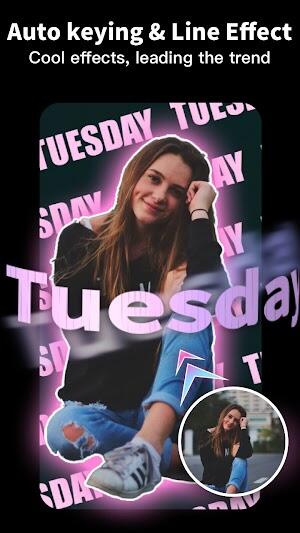 Once you've selected the Use Now button, you will be taken to an interface with video and photo columns. Here, you will pick the videos/photos you want to use in your project.
After selecting all the videos and photos, you can start editing them. To do this, you will choose the effects, transitions, and filters you want to use and drag them into the video.
Once you are done, you can click the Save button, and your work will be saved automatically. You can also export your work and share it with your friends. The export options available include 720p, 1080p, and 4K.
Superbly Categorized User Interface
Tempo has a well-categorized UI. All the features are neatly arranged, and you can quickly find what you're looking for. The main categories include:
For U. This section features all the templates, effects, and filters that are most popular with users.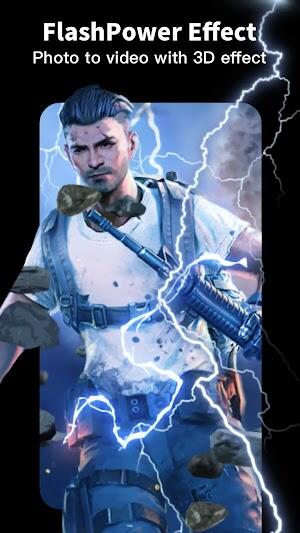 New. This section contains all the latest templates, effects, and filters added to Tempo.
TikTok. This is a dedicated section for all the TikTok users. You will find all the templates, effects, and filters popular on TikTok.
Anime. This section has templates that allow you to create cartoon and anime videos.
Music/Lyrics. This section has all the lyrics and music you can use in your videos.
These are just a few of the sections available on Tempo. You can explore the app and find many other useful features.
Music Video Maker
Tempo is not only an excellent video editor but also an outstanding music video maker. It has a wide range of filters and effects that can be used to make your videos more interesting.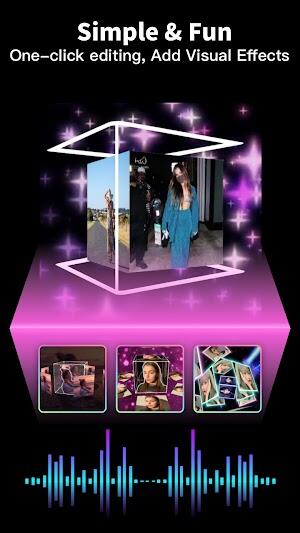 It offers basic music editing tools, including reverse, quick cut, rotates video, and merge video. You can also add text to your videos and change the font, color, and size.
Tempo also allows you to add photos to your videos and edit them. You can crop, rotate, and resize the photos. You can also change the opacity and frame rate.
Many Video Editing Effects
Tempo offers a wide range of video editing effects. You can use these effects to make your videos more fun. The effects include:
Special Themes & Subtitles. There are many themes available on Tempo, including Christmas, New Year, and Birthday. You can also add varied subtitles to your videos.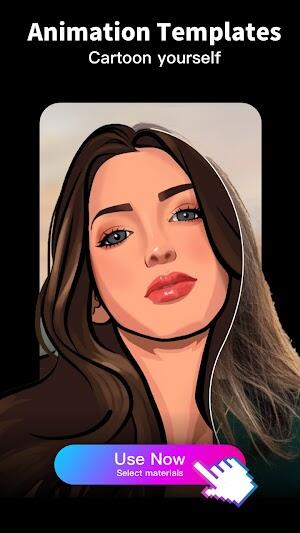 Transitions. Tempo offers a wide range of transitions that you can use to make your videos smoother and more professional.
Filters. Tempo offers many filters that you can use to change the look and feel of your video. The filters include Blur, Vintage, Retro, Black & White, and Sepia.
Animated Elements. Tempo also offers a wide range of animated elements that you can use to make your videos more attractive. The animated elements include hearts, emojis, balloons, confetti, and much more.
Tempo MOD APK for Android
The Tempo App MOD APK is an improved version of the app that has been modified to give the following benefits:
Tempo MOD APK No Watermark. You will remove the watermark without using in-app purchases or subscribing to the premium version.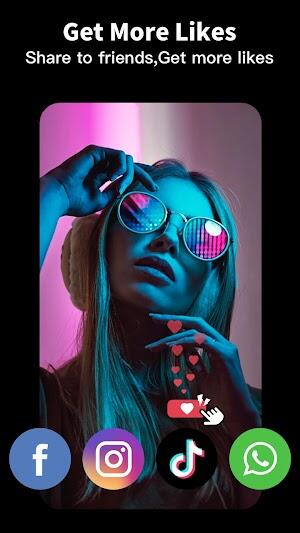 Tempo MOD APK Unlimited Export. With the Temp MOD APK 2023, you can export your videos without limitations.
No Ads. The Tempo MOD APK download will give you an ad-free experience. This way, you can focus on editing your videos without any distractions.
Conclusion
Tempo is your ultimate video editing app. It has all the features and tools you need to make your videos more interesting and fun. With Tempo, you can easily create professional-looking videos without any experience.
The app is free to download and use. However, there are some in-app purchases that you can make to unlock premium features.