Download Supreme Duelist Stickman Mod APK Unlimited money, max level Latest version for irresistible stickman gameplay. It has realistic ragdoll physics, unique 2D graphics, and many weapons.
Information of Supreme Duelist Stickman
| | |
| --- | --- |
| Name | Supreme Duelist Stickman |
| Updated | |
| Compatible with | Android 4.4+ |
| Last version | 3.4.0 |
| Size | 87.93 Mb |
| Category | Action |
| Developer | Neron's Brother |
| Price | Free |
| Google Play Link | |
| MOD | Unlimited money, max level |
About Supreme Duelist Stickman
Supreme Duelist Stickman APK is a unique stickman game offered by Neron's Brother. It allows you to create stickman warriors and send them to fight in the arena.
The game has simplistic graphics, but the gameplay is quite addictive. It features ragdoll physics, which makes the stickmen look realistic as they get hit by the opponents.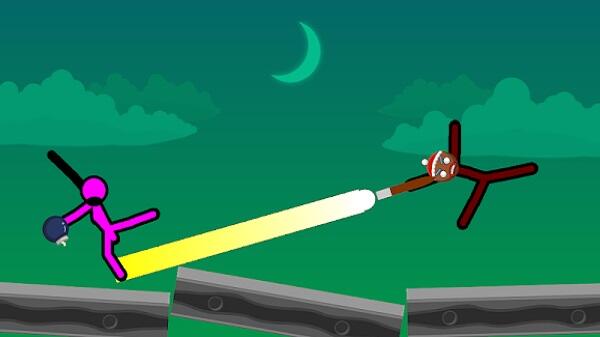 You can equip your warriors with different weapons and armor to empower them and make them more resistant to damage. There are also different power-ups that you can use to gain an advantage in the battle.
Overall, you will have unrivaled fun playing this game. The movements and animations of the stickmen are quite fluid. And you will enjoy every minute you spend on the gameplay.
Simple Yet Fast-Paced Gameplay
The gameplay of Supreme Duelist Stickman is quite simple. You just need to swipe your finger on the screen to move your stickman warrior around.
And when you see an opponent, you can tap on the screen to make your warrior attack. However, one hit is not enough to kill the opponent. You will need to hit him multiple times before he finally falls down.
Even better, you can float in the air and perform special attacks that deal more damage. This element adds uniqueness to the gameplay and makes it more exciting.
A Unique Map Editor
This game has a new map editor that allows you to create your own custom maps. This is a great feature as it allows you to design the battlefield according to your own preferences.
You can add different obstacles and platforms to make the map more challenging. And you can also adjust the size of the map to make it smaller or bigger.
This feature is definitely worth trying out. It will provide a unique way to personalize your gaming experience.
Play Football (Minigame)
In the latest version of Supreme Duelist Stickman APK, you can now play football in minigame mode. Even better, you can play with friends using VS CPU. This flexibility allows you to bond with friends while playing the game.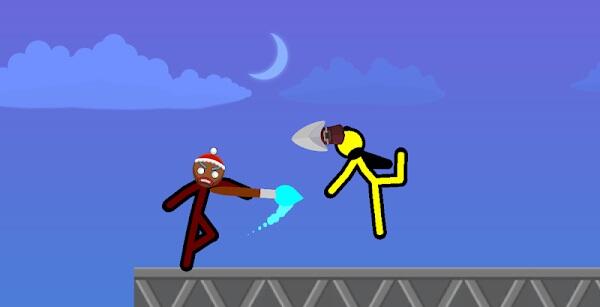 Besides, the game's mechanics are realistically designed. You will control the football using your finger and ensure it doesn't touch the ground. The floating ball can bounce and hit the walls, ensuring unpredictable gameplay.
Numerous Game Modification Features
There are three different ways you can play in Supreme Duelist Stickman. They include:
Gravity On/Off. This mode allows you to toggle the gravity on or off. When gravity is off, your stickman will float in the air. When gravity is on, your stickman will be affected by it and will fall down if you let go of the screen. This mode is great for those who want more challenging gameplay.
Instant KO. When you turn off this mode, your character will be quickly destroyed by lava, water, or spikes. As such, you should play when this feature is on unless you are yearning for an extra layer of challenge.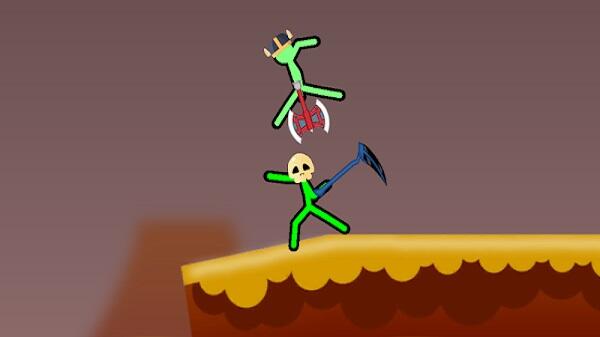 Energy Shield. When playing this game, you will have the freedom to turn on/off the energy shield. When off, your stickman can bend down. But when on, the energy shield will protect your stickman from enemy attacks, and there will be no point in bending. This way, you can concentrate more on the battle.
Multiplayer Gaming Experience
One of the best features of Supreme Duelist Stickman is the ability to play with friends in multiplayer mode. Here are the options to explore:
1 Player. This mode only allows you to play against the AI.
2 Player. This mode allows you to play against another friend in a one-on-one battle.
3 Player. In this mode, you can play with two friends in a free-for-all battle. The last standing stickman will be the winner.
4 Player. This is the ultimate multiplayer mode, allowing you to play with three other friends in a free-for-all battle. This will be intense, and you will always be on the lookout for enemy attacks.
You will connect with these players using the CPU. You will have an unrivaled survival experience as you will be constantly dodging enemy attacks.
Randomly Generated World
In Supreme Duelist Stickman, the world is randomly generated. This means that no two playthroughs will be the same.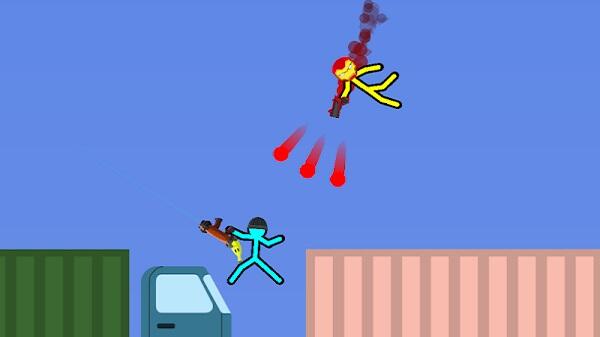 As such, you will always be surprised by the different obstacles and enemies you encounter. This ensures that the game is never repetitive or monotonous.
They range from walls to swinging blades. You can also find yourself in bubbles, and you will have to pop them to progress. Additionally, you can collect treasures along the way.
Unique Features of Supreme Duelist Stickman APK
Simple Controls. This game is undemanding as it only requires you to use your finger to control the stickman. No joystick is necessary.
Unlock New Skins. This game has a plethora of skins for you to unlock. Each skin has unique colors and styles. You can even find anime-inspired skins here.
Colorful Graphics. The graphics are designed with great attention to detail. The stickman is designed in 2D, but the environment and background are in 3D.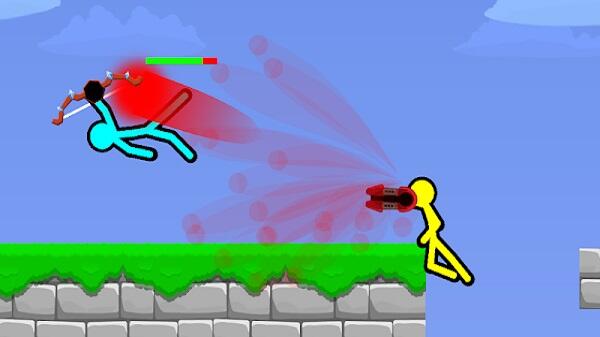 Cool Sound Effects. You can find cool sound effects throughout the game. They include the sounds of punches, kicks, and explosions.
Supreme Duelist Stickman MOD APK for Android
While this game is free to play, it features in-game items ($0.99 per item). Fortunately, you can get these items for free by downloading the Supreme Duelist Stickman MOD APK 2023. The MOD has these advantages:
Supreme Duelist Stickman MOD APK Unlimited Money and Max Level. Using this MOD, you can purchase any in-game items for free. You can also upgrade your stickman to the max level for optimum enjoyment.
Supreme Duelist Stickman MOD APK Unlocked All Skins. This MOD guarantees access to all the skins from the start of the game. You can find and try out different skins to find the perfect one for you.
No Ads. The Supreme Duelist Stickman MOD APK Menu MOD eliminates all the hassles of pop-ups and advertisements. You will have 100% immersion.
Conclusion
Supreme Duelist Stickman APK is everything you'd expect from a stickman game and more. It features simple controls, unique skins, and randomly generated worlds. With the Supreme Duelist Stickman MOD APK, you can get all the in-game items for free. Start your survival journey today!