Download Subway Princess Runner Mod APK and start running as fast and as long as you can. This game is simply one of the most addicting games available on the internet.
Information of Subway Princess Runner
About Subway Princess Runner
If you're a fan of endless running games, then you can always download Subway Princess Runner for Android. If you've played games such as Temple Run, then you'll get the exact idea of what this game is all about.
It has classic and simple gameplay. All you have to do is run. It isn't as simple as it sounds. Get started and find out yourself.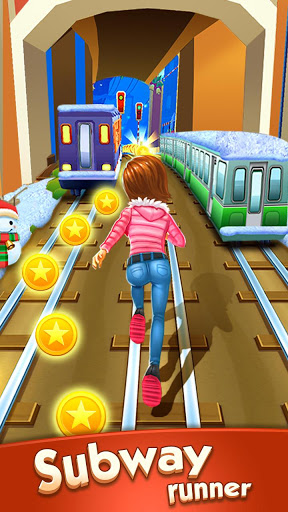 All the graphics are designed in cartoonish 3D format. This ensures that players do not complain about poor or ugly graphics scheme.
It can easily run on every medium configuration device, because its system requirements are relatively low.
"Get the princess to run" Gameplay
The gameplay is set on the subway tracks. You'll be playing the character of a girl and control her like a puppet. It's all set in a third-person point of view, so controlling is rather easy.
You have got to do the following tasks in the game:
Start your run, and continue as long and as far as you can.
Jump and slide to dodge the hurdles that arrive in your way.
Collect coins simply by jumping. Sometimes, you might even get a treasure chest too.
Change the track in case if you're about to collide in a subway coach.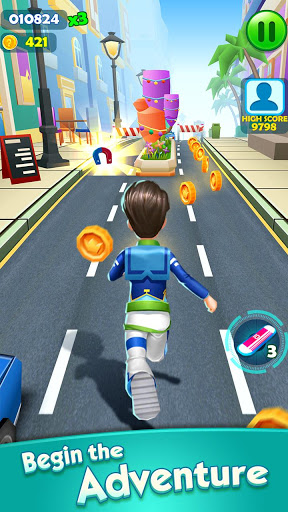 That's it. If you have guts to make your princess run on the subway tracks, then you must play this game.
More stuff to spice up
The controls are very simple. Swipe left or right to change the track and tap to jump. Apart from the main gameplay, there are some secrets.
Continuous run without any goofs will eventually increase the speed.
Use power-ups as they hold special ability. One such example is of a magnet, which attracts all the coins near you, no matter what track they are on.
Try different avatars of the princess in case if you're not satisfied with the default one.
Avoid coins, which are too close to the subway coach. This is the trick to end your running streak.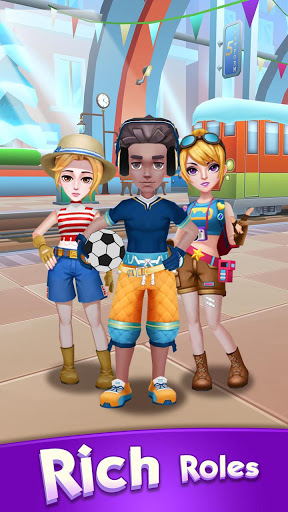 Note: there are still a lot of undefined features!
Incredible 3D graphics and lovely visuals
There is a high level of detailing on most of the stuff. If you're not a fan of cartoonish graphics, then you might not like this game.
When it comes to the animations, you might end up complaining about the average controls. Many users complain that they collided even when they managed to change tracks on time. This is all because of average animations and controls.
You'll find the color tone to be beautiful, bright, and pretty soft. The overall gameplay experience in this game couldn't get any better.
Conclusion
Enthusiastic about endless running? Try Subway Princess Runner APK free download now!