If you love playing horror games, download Specimen Zero today. You find yourself in a creepy building and have to escape without being seen or heard by monsters!
Information of Specimen Zero
| | |
| --- | --- |
| Name | Specimen Zero |
| Updated | |
| Compatible with | Android 4.4+ |
| Last version | 1.1.1 |
| Size | 155.27 MB |
| Category | Arcade |
| Developer | Café Studio |
| Price | Free |
| Google Play Link | |
| MOD | Unlimited everything |
Mod V1
Mod menu
Unlimited everything
Unlock All Shop
No Ads
Mod V2 (Mod Menu)
God Mode
No Limits
Speed
Unlimite Ammo
Menu Color
Sleep Enemy
And more...
If you love games in the horror genre, Specimen Zero is a great match for you. This game is one of the finest creations of the Café Studio with close to 20,000 downloads in just one month. The plot of the game revolves around a storyline of a kidnapped character that needs to escape from dark area secret buildings with man-eating monsters.
You wake up in a mysterious place, yet the last thing you remember is being kidnaped. However, you find out that something out of the ordinary has happened in this bizarre place. There are plenty of monsters and you need to discover a way to escape because you will only find death if you fail to! As you find your way out, be careful because the monster may find you if you make any loud noise. It eats anything that gets in its way. Download Specimen Zero, find yourself in a creepy place with monsters, and locate a way out to escape from that horror place!
Overcome Fear and Escape
The character in the Specimen Zero game is abducted and wakes up in an unknown and spine-chilling building. The last thing you remember is being kidnapped. In there, you need to solve puzzles and search to collect items that should help you escape. You need to stay calm and sail through all the series of challenging rooms. In order to escape, be careful not to get in the way of the monster. Note that the monster may see or hear everything you do!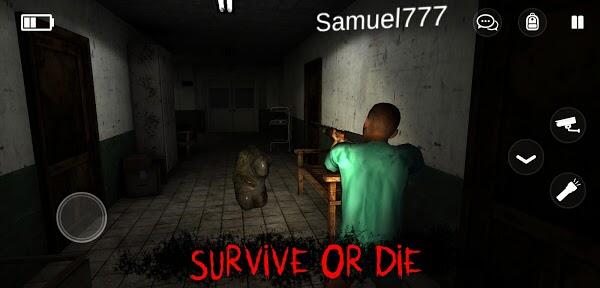 In the game, several rooms make the secret buildings a horror place. Finding yourself in these rooms will make you tremble with fear. The rooms contain various puzzles that are extremely daunting to solve. Overall, the rooms are a big dark area with secrets that need to be unraveled. The entire experience will undoubtedly raise your heartbeat as tension to find your way out raises. However, be careful not to produce any loud noise. If you believe you are skillful enough to escape monsters in a creepy dark building, download the Specimen Zero game and try your luck!
Specimen Zero Features
If you think you can stay calm and break free from the scary adventure escape experiences, play the Specimen Zero horror game today. You discover a scary adventure that needs you to be creative and escape monsters, notwithstanding the graving fear! Here are some of the amazing features that make the whole experience interesting.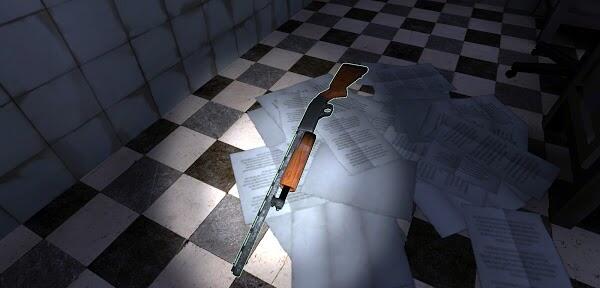 A Pleasant Horror Gameplay – the most interesting thing about horror games is that they test our courage. We don't love being scared. As you play games in this genre, you learn how to handle scary experiences – even in real life. If you believe that you cannot be beaten in horror games, download Specimen Zero and discover the way to escape from the monsters. The game features plenty of monsters in the dark secret rooms. To make the game more interesting, there are unlockable items that will help you get out of the building such as medicines and ammunition.
Easy and Smooth Movement – during gameplay, you can move around the rooms as you look for a way out of the building. As you move, avoid making noise and be careful not to get in the way of the monsters. The monster might see or hear you and that will be the end of you! You can also collect various items as you move around the plenty of rooms to do a variety of things. If all hell broke loose, you can use ammunition to eliminate the monster. However, that may be a lot of loud noise that will make more monsters come in your direction.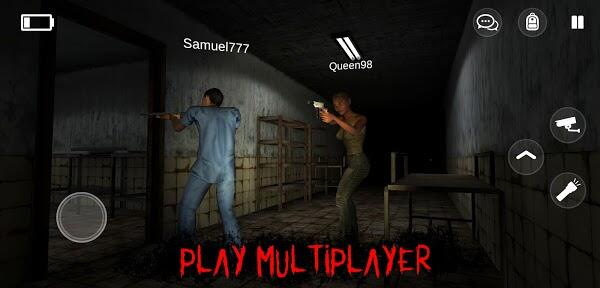 Collect Items – as you trek across the scary rooms, you will discover plenty of collectible items that are supportive in the entire game. You should simply collect and use items to maneuver the plenty of challenges. Collect items, discover secrets, and solve puzzles to escape the frightening building. Of course, the game has a series of challenges that need to be overcome using various items during gameplay.
Multiplayer Feature – with the Specimen Zero game, you can compete against your friends and other online gamers. This makes the game less scary, more amazing, and enjoyable. The multi-line online feature is free. If you want to play a challenging horror game with friends, relatives, or gamers around the world, download the Specimen Zero game now!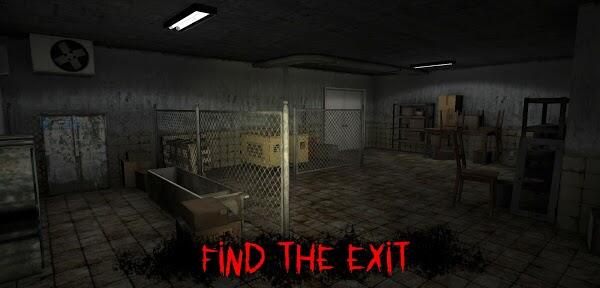 Various Gaming Modes – this game has various gameplay modes. There is the normal mode where monsters move at normal speed. This mode also has a sufficient supply of batteries, medicine, ammunition, etc. On the other hand, there is the hard nightmare mode where recourses are rare and monsters move with speed and are more sensitive to light and sound. Download the Specimen Zero game today and enjoy the gameplay of each gaming mode!
Specimen Zero APK – Mod menu: Unlocked + no ads, Unlimited everything
Download Specimen Zero Mod APK now and enjoy playing the newest horror survival game today! with the Specimen Zero Mod Apk, you will play with unlimited nectar, gems, and gold.