Do you have a profound love for planes and skyways? Did you know that there is this fantastic game called Sling Plane 3D and slingshot planes! Try it and enjoy!
Information of Sling Plane 3D
| | |
| --- | --- |
| Name | Sling Plane 3D |
| Updated | |
| Compatible with | Android 4.4+ |
| Last version | 1.64 |
| Size | 149.45 Mb |
| Category | Simulation |
| Developer | Panteon |
| Price | Free |
| Google Play Link | |
| MOD | Unlimited money |
We always see aircrafts at the air always or we may have already tried riding one. These are incredible vehicles capable of going hundreds of meters per hour! More than that, they can stay in the air for hours and days on end carrying loads of passengers. In Sling Plane 3D, you'll feel like a kid again when you'll slingshot the planes in different obstacles! Try different aircrafts in different levels today.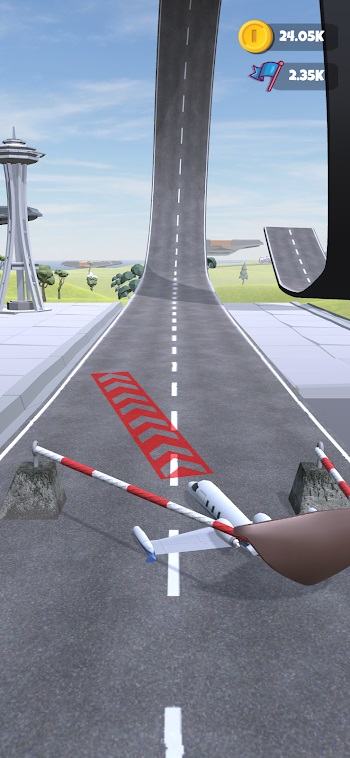 Enjoy this masterpiece from Panteon where you need to get your passengers to their destination without crashing. To do this, you'll need to aim your slingshot accurately to go across plenty of obstacles. This game challenges your aiming and slingshot skills and you can also unlock many skins! Then, you can upgrade your engine, sling and income too to get many rewards.
Slingshot a Plane
When we see a plane up in the air, we can't resist but watch as it flies over us. They've been around for decades now but they continue to amaze us every single day. If you grew up admiring planes and you have toys of them, then you'll be amazed at Sling Plane 3D. This is a game where you will slingshot a plane to safety across different obstacles! There will be different levels available in the game where you need to complete so you can earn many rewards.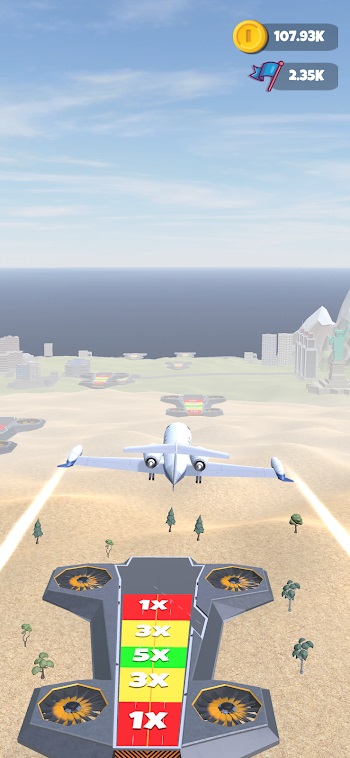 Have you always wanted to slingshot a plane when you were a kid? If you do, then this is the perfect game to play as you will do just that! At the start, you will adjust the slingshot and set the strength as well as its direction. Then, you will go over obstacles such as spinning roads and then land on an aircraft carrier! The farther you land, the more rewards you can potentially get in this game.
But of course, you'll need to completely control your aircraft as it lands so that you can get rewards. Then, you can upgrade numerous things to make the game easier.
Sling Plane 3D Features
Planes and slingshots don't go together ever. But in Sling Plane 3D, you will enjoy this epic combination as you slingshot a plane to safety!
Slingshot a Plane – Have you ever seen an airplane being slingshot in real life? Of course, not as planes are capable of flying themselves at fast speeds and great lengths. But what if there's a game where you can realize your greatest dreams of a plane on a slingshot? In Sling Plane 3D, you get to enjoy an incredible game where you get to slingshot a plane in various obstacles. Go over difficult obstacles and land safely so you won't crash.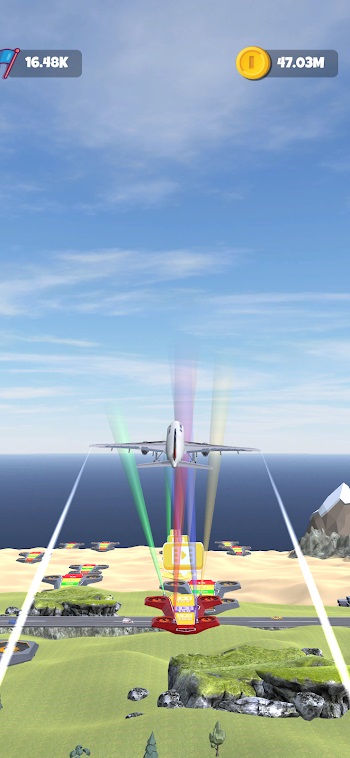 It's easy flying a plane but it's going to be a difficult challenge landing it as there are numerous landing spots you can take. Each of them has different multipliers on them. The farther you can go, the more rewards you can get! Earn many rewards and unlock different plane skins today and upgrade your engine.
Different obstacles and levels – In Sling Plane 3D, you will be going over different levels that have unique obstacles. First, you'll enjoy a straight line that you can easily go through. Then, you'll face tougher ones involving roller-coaster roads and far-flung landing spots. These landing spots are located in aircraft carriers so you must control your plane to land safely. As much as possible, try to land it farther to get your rewards multiplied.
Unlock epic skins – After that, you can claim your rewards so you can unlock many skins of planes. From silver plated ones to even paper planes, this game has a wealth of them! In this game, you will enjoy different skins so you can look cool while flying your plane. Each of them costs gold coins but you can earn these as you go through the levels. Most importantly, these skins don't contribute anything when it comes to your skills.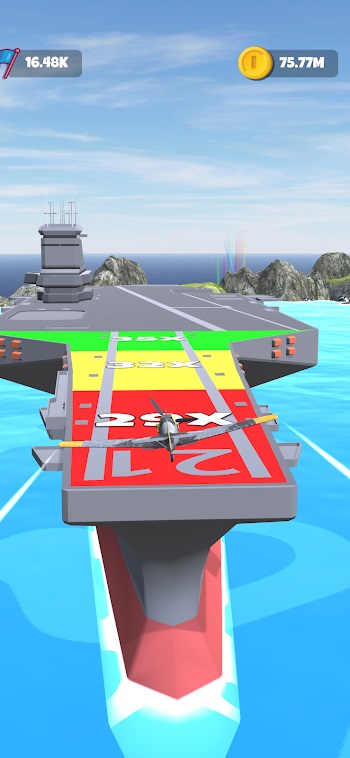 Upgrade various things – Another way to spend your gold coins is through numerous upgrades. As you go through numerous levels, you'll face tougher terrains and obstacles. This means, you need to upgrade your engine to last longer and find a father landing spot. You'll also need to upgrade your sling so it can sling you farther. Lastly, you can upgrade your income so it doubles as you complete each level in the game.
3D Visuals – This game has perfected the look of airplanes and locations to give you the most realistic flying experience ever!
Download Sling Plane 3D Mod APK – Latest Version
Slingshot your plane to safety now and get rewards in Sling Plane 3D! Enjoy tough challenges ahead!