Do you play Skin Tools Pro Max Free Fire today? Then, it's about time you download Skin Tools Pro Diamond right now. Here, you can get all the best Free Fire skins today all without any cost.
Information of Skin Tools
| | |
| --- | --- |
| Name | Skin Tools |
| Updated | |
| Compatible with | Android 5.0+ |
| Last version | 4.2.0 |
| Size | 33 MB |
| Category | Tools |
| Developer | Radhika Yusuf Alifiansyah |
| Price | Free |
| MOD | No ads |
Battle royale is such a huge genre today that has many games. It's now one of the most popular genres today that you can enjoy with plenty of players around the world. Among the most popular games today is Free Fire that sees many players regularly especially on Asia and South America. Because of this there are many skins available that we can enjoy right now. But if you don't want to buy those, you can get them for free using Skin Tools Pro.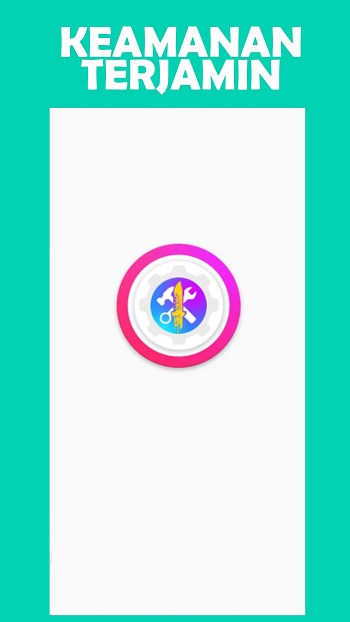 This special app allows anyone to get all of the latest Free Fire skins completely for free! It's 100% free and safe to use and it can be used by anyone right now. Just as long as you have a Free Fire account, you can download and try this app today as there's no harm. You can also immediately see the results and you don't need to have a rooted phone for this to work.
Free Fire Skins for Free
There are so many fun things you can do in a battle royale game. Some enjoy the multiplayer aspect, some love to shoot, some love to drive the vehicles but others love all of these. Because the demand for battle royale games have gone up over the years, there are now more battle royale games than you can imagine. But nothing can ever beat the originals which include ROS, Fortnite, PUBG and Free Fire. These games were the ones who practically started the genre.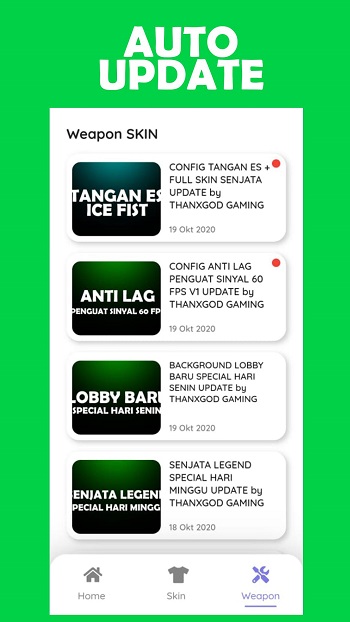 Today, Free Fire remains one of them most popular battle royale games and it now looks even more amazing. Today, it features many guns, maps, skins and players that you can play with. But if you've wanted to get skins, most of them require real money to get. For some, they don't mind spending real money to buy the skins they want. But for those that don't want to spend anything, you can get Skin Tools Pro.
This is a free tool that lets you get all the skins for free!
Skin Tools Pro Features
If you have an app that allows you to get all the Free Fire skins for free, would you download it? Skin Tools Pro is such an app and it's free to download.
A Convenient Tool – Although there are many battle royale games you can play today; most people go for the originals. These are games that have proven themselves over the years. These games are the best and they are updated frequently to provide the best features all the time. With these games, you can expect top-notch quality and incredible gameplay. Free Fire is among those games and you can enjoy free Fire skins with Skin Tools Pro!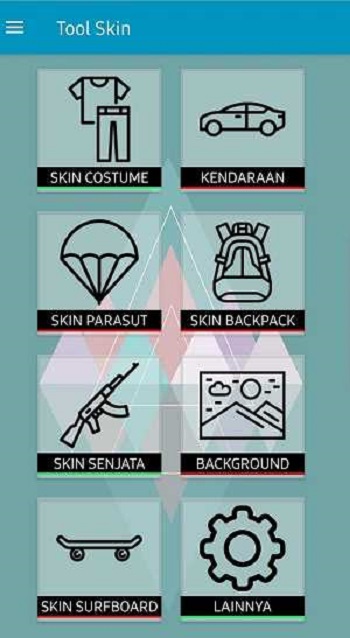 In this app, you can get free skins from Free Fire easily for free right now. You don't need to register and pay real money to get them. Now, you can enjoy character skins, weapons, and many other skins as well!
Get all the Free Fire Skins – In Skin Tools Pro, you can get all the skins available right now in the game for free. Here, you can get character skins as well as others too. There are also weapons, vehicles, parachutes, surfboards, and many other skins today. Get all of them here.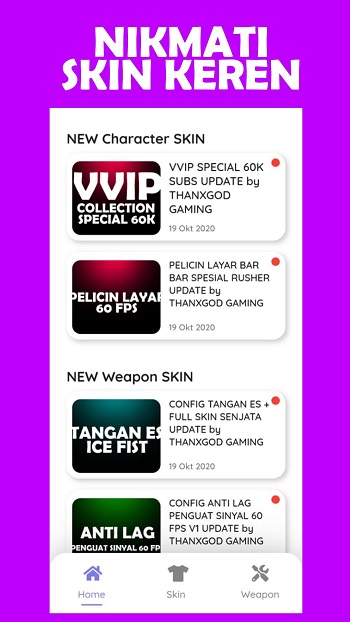 Easy to use – This app is so easy to use that you don't need to do anything else! Just download and follow the instructions on the screen. No need to root your phone or use any other methods just to get the skins.
Safe and convenient - Skin Tools Pro is 100% completely free to use and it's safe as well. You don't need to root your phone, it's ad-free and it's compatible with all Android phones. Enjoy Free Fire skins for free today!
Download Skin Tools Pro Mod APK – Latest version
Enjoy Free Fire skins today for free with Skin Tools Pro. Download and get all the skins now!