Download Simcity Buildit Mod APK Unlimited simcash 2023 Latest version and build your dream city. It's your responsibility to ensure the citizens are happy and the city is running smoothly.
Information of SimCity Buildit
| | |
| --- | --- |
| Name | SimCity Buildit |
| Updated | |
| Compatible with | Android 4.1+ |
| Last version | 1.51.5.118187 |
| Size | 155.96 Mb |
| Category | Simulation |
| Developer | ELECTRONIC ARTS |
| Price | Free |
| Google Play Link | |
| MOD | Unlimited simcash |
Attention: This version is offline, please don't click the "download map" button or you may have to reinstall the game
Simcity Buildit APK is an Android game that lets you be the mayor of your virtual city. You'll be responsible for all aspects of the city, from construction to taxation.
You must ensure that the citizens are happy and that the city is running smoothly. To do this, you must build a variety of buildings and structures.
There are numerous buildings to construct, including residences, workplaces, factories, and shops. You can also build parks and other recreational areas to keep your citizens happy.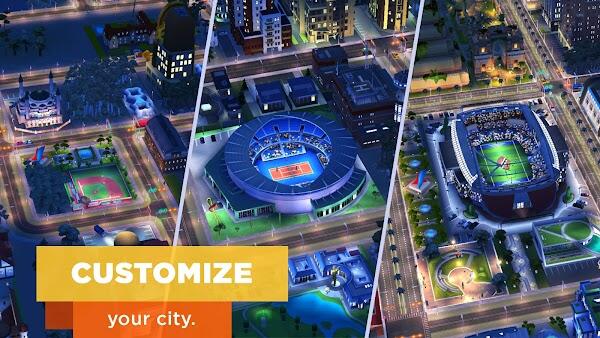 As the mayor, you must also collect taxes from your citizens. You can use this money to fund further construction projects or to improve the city in other ways.
Simcity Buildit is a free-to-play game, but there are optional in-app purchases available. You can use them to speed up the construction or buy special buildings and items.
Open-World Gameplay
Simcity Buildit features open-world gameplay, giving you the freedom to build your city in any way you see fit. There are no set objectives, so you can play the game at your own pace. You can also interact with other mayors online, trade resources, and collaborate on construction projects.
You will start the game with a small town. It will be disorganized and will need a lot of work. It's up to you to transform it into a bustling metropolis.
Your dream is however dependent on the resources available. These can be found by exploring the surrounding area or trading with other cities. When you get them, ensure you stick to the budget. Frugality is the key to success.
Provide All the Basic Services
While buildings and skylines are the first things that come to mind, being the best mayor requires much more than that. The citizens will need power, water, sewage, and garbage services. You will also need to provide schools, hospitals, and fire stations.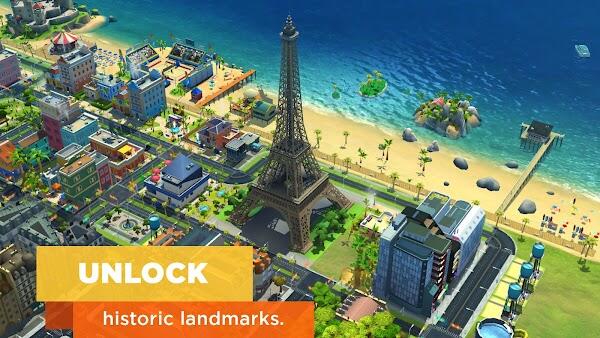 All these services are essential for the well-being of your citizens. Without them, the city will quickly descend into chaos.
Additionally, you must also deal with emergencies, such as fires, crime waves, and natural disasters. These can be difficult to manage, but it's critical to keep your citizens safe.
Make Smart Choices
As the mayor, you will be constantly presented with choices that will shape the city. You must carefully consider each decision, as there is no going back once it's been made.
For example, you may be asked to choose between two construction projects. One may be more expensive but will provide more jobs. The other may be cheaper but will cause traffic problems.
It's up to you to weigh the pros and cons of each choice and make the decision that's best for the city. This is not an easy task, but it's important to remember that your decisions will have a lasting impact on the city.
The Bigger the City, the More Complex It Gets
As your city grows, it will become more complex. You will need to juggle a larger number of buildings and citizens. The demands of the city will also increase, requiring you to be even more efficient.
This can be challenging, but it's also rewarding to see your city thrive. With enough hard work, you can turn your small town into a thriving metropolis.
The challenges that will come up with the growth include crime, traffic, and pollution. You must build bridges, subways, and highways to improve the flow of traffic. You must also create parks and recreation areas to combat pollution.
It's important to remember that a city is a living, breathing entity. It's constantly changing and evolving. As the mayor, you must be prepared to adapt to these changes.
Other Unique Features of Simcity Buildit APK
Copy Plans from Big Cities. London, Tokyo, Paris, and other big cities have figured out how to overcome many of the challenges that you will face. You can learn from their mistakes and successes by copying their plans.
Include Landmarks. Every city has its unique landmarks. These can be anything from the Statue of Liberty to the Eiffel Tower. They give the city character and make it more memorable. You can also use them to attract tourists.
Discover Newnologies. This game is set in the future, so you will have access to new technologies to help you overcome challenges. You can use them to build better roads, reduce pollution, and improve the quality of life for your citizens.
Decorate Your City. You can make your city more attractive by adding parks, fountains, and other decorations. You can also plant trees and flowers to make the city more beautiful. This is not essential, but it will make your city more enjoyable to live in.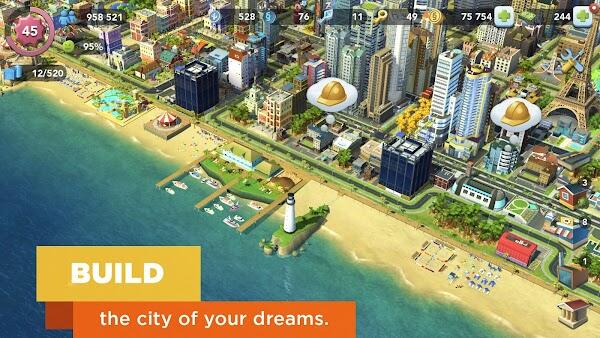 Enter into Club Wars. You can join forces with other mayors and declare war on another city. This is a great way to get rid of excess resources and population. You can also unleash disasters such as Plant Monster and Club Mates on the enemy city. This is a fun way to earn treasures.
Connect & Team Up. This game allows you to connect with other mayors. You can team up with them to trade resources, help each other out in emergencies, and declare war on other cities. This is a great way to make friends and expand your city.
Contest and Rank. You can compete with other mayors in a variety of contests. These include the Mayor's Cup, Club Wars, and the Golden League. You can also earn medals and trophies for your city. This is a great way to show off your city and prove that you are the best mayor.
Superior Graphics. All the buildings and landmarks are designed with great detail. You can see flowing rivers, moving cars, and flying airplanes. The graphics are so good that you will feel like you are right there, living in the city.
Simcity Buildit MOD APK Download
Simcity Buildit is a free game, but it offers in-app purchases. You can download Simcity Buildit MOD APK unlimited everything to get all the game's features. This includes:
Simcity Buildit MOD APK Unlimited SimCash. The premium currency in the game can be used to buy premium buildings, items, and services. You will have an unlimited amount of SimCash to spend.
Simcity Buildit MOD APK Offline. With the offline feature, you can play the game without an internet connection. This is great when you are on a long trip or in a place with bad reception.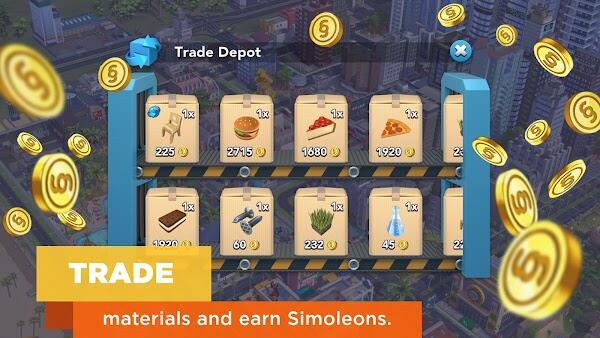 No Ads. The Simcity Buildit MOD APK 2023 removes all the ads from the game. You can build your city in peace without pop-ups.
No Root Required. Once you get the Simcity Buildit MOD APK OBB files, you can install the game on your Android device without rooting it.
Conclusion
If you love building cities and want to try your hand at being a mayor, then Simcity Buildit is the game for you. It's a great game with many features and unlimited possibilities. You can download Simcity Buildit MOD APK online/offline to get all the game's features 100% free of charge.