Download Sachin Saga MOD APK - Unlimited money, gems - latest version and experience the best mobile cricket gaming. The online competition boasts of high-end graphics and immersive sounds. 
Information of Sachin Saga
| | |
| --- | --- |
| Name | Sachin Saga |
| Updated | |
| Compatible with | Android 4.4+ |
| Last version | 1.4.91 |
| Size | 75.48 Mb |
| Category | Sports |
| Developer | JetSynthesys Inc |
| Price | Free |
| Google Play Link | |
| MOD | Unlimited money, gems |
Sachin Saga is a sports game developed by JetSynthesys Inc. It offers online cricket competitions against real players from all over the world. Since its release, the game has received lots of love from the sporting fraternity – it has over 14 million players globally.
It was inspired by Sachin Tendulkar, one of the best international cricketers of all time. You will get an opportunity to take up his character and play as the legend himself. This inclusion makes you relate to the game better and thus enjoy it more.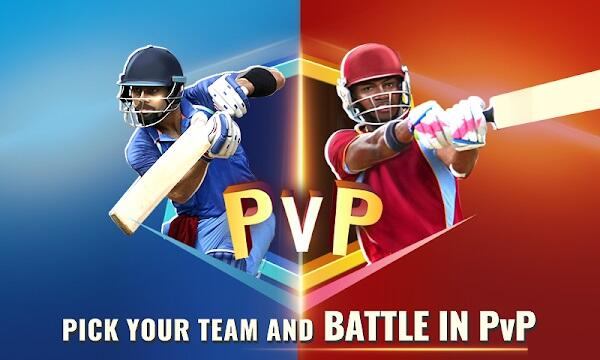 Additionally, JetSynthesys Inc. used high-end graphics that give you realistic gaming feel from the beginning to the end. If you want to enjoy all this goodness at the comfort of your home, then download Sachin Saga APK for Android. The mobile version has simple controls and super exciting challenges. This game is a simulation of a real cricket game. It contains many international teams to choose from.
Realistic Gameplay
Sachin Saga has all elements of a real cricket game. It is set in a stadium full of spectators, which makes it incredibly satisfying to play.
To play the game, you will have to choose a real team. For example, you can select to be a member of the Indian team and play against England. Each team will have 11 players. The goal will be to get as many runs as possible. The team with the most runs at the end of the two innings wins the game.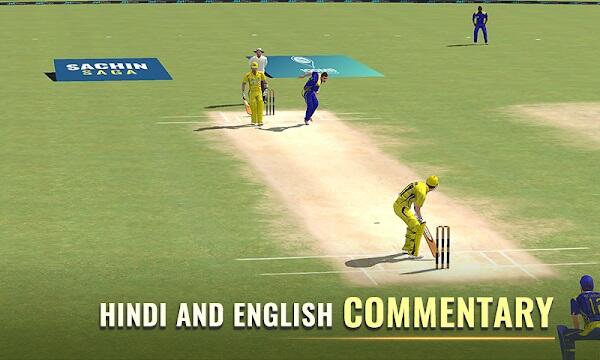 The game has three difficulty modes, including Easy, Medium, and Hard. If you're a beginner, you should start with Easy Mode to learn the ropes. The higher the mode of play, the tougher the competition. As such, you will find world-class players at the hard mode – make sure you're also one by the time you get to that stage!
However, you shouldn't worry if you are a newbie in cricket. The game has a practice area that enables you to learn the basics of the game. Here, you will get a progress report after every 6 deliveries. The progress report comes as a pop-up message on your screen.
To play the game, you need to have basic knowledge of cricket. You must set the right field for the batsman. You will then be required to hit the right line and length so well as to trap the batsman.
Before you start playing the game, you must understand what is expected from you. When you join, here are the terms you're encounter:
Inning.

Each game has two innings – one inning for each team. Whether you start in the batting or the fielding team is decided by a coin toss. The team that starts to bat takes the first inning. The bowlers/fielders must eliminate at least 10 of the batting team before they can start their inning.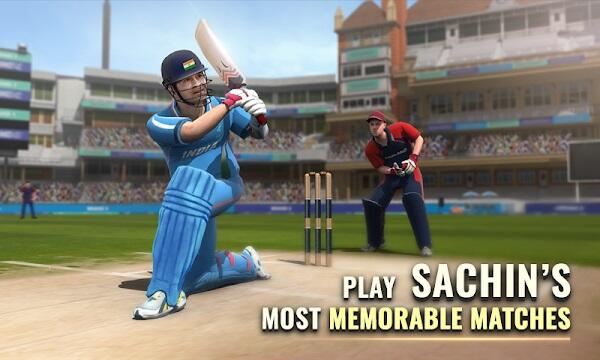 Batting.

This is the act of hitting the ball to score runs and prevent the loss of wickets. To achieve this, you will choose to play drive (grounded shot), loft (over the fielders and past their head), or stroke (creasing and playing the shot). Whichever batting method you choose, ensure that you to score the most runs. To achieve this, study the bowler's strategy and position yourself in a way that you will bat the ball farther enough to allow you to complete several runs.

Bowling.

Bowling refers to throwing a ball towards the batsman standing in front of a wicket. Your goal is to hit the wicket or hit the batsman's leg before they hit the ball. If you do this, you will have eliminated the batsman.

Fielding.

This means that you're on the opposite side and spread through the field. Your goal will be to catch the ball and run out the batsman. To achieve this, you must hit the wicket with the ball before the batsman gets back to the wicket/ complete their run.
How to Play Sachin Saga
Download the game from Google Play Store and install it. Once you launch it, you will be prompted to select a game. The options include:
Legendary.

In this mode, you will play as Sachin Tendulkar in lively stadiums. You will walk the whole journey of the legend – winning titles and getting accolades.

PvP Real-Time Multiplayer.

In this mode, you will compete against real players or friends. Play hard enough to get your name to the Hall of Fame. Additionally, you can use Boosters to score more runs under the PowerPlay option.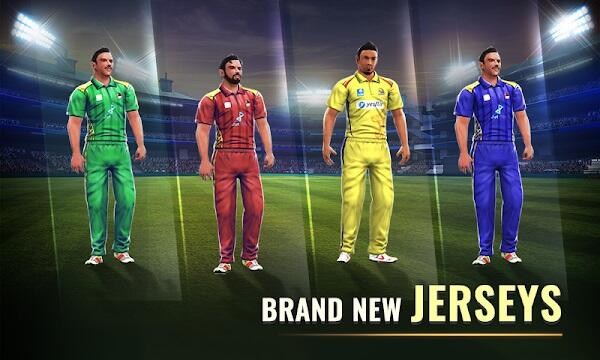 Series Mode.

This mode enables you to participate in Sachin Saga Premier League (SSPL). Play high-level international tournaments and win points.
Quick Play.

This mode is just for fun. You can play 2-Over Quick Blitz, Enduring ODI's, or Exciting T20.

Tournament Mode.

This mode enables you to participate in both international and domestic tournaments. You can even get to the cricket World Cup competition!

Events Mode.

Compete in matches to become a top-rated event player in Leader Boards.
Whichever game you choose, Sachin Saga APK offers superior gameplay and impressive rewards for every win.
Dowwnload Sachin Saga MOD APK - Unlimited Money and Gems
Sachin Saga MOD APK download offers more features that make the game more exciting. You will be guaranteed Sachin Saga MOD APK everything unlocked experience! You will have access to the following: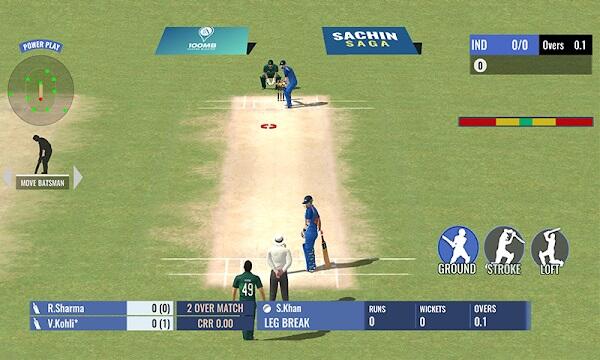 Sachin Saga MOD APK Unlimited Coins and Gems.

This Sachin Saga MOD APK all unlocked will offer you an exceptional gaming experience. Everything you need is available on site!

Sachin Saga MOD APK Offline.

The Sachin Saga offline MOD APK download ensures that you play the game offline without the adverts' interruptions.
All-in-One Cricket Experience.

Sachin Saga cricket game MOD APK offers unlimited gems and coins. It offers championships and allows you to use everything at your disposal to win.
Sachin Saga MOD APK 2021 has everything you need to enjoy an unforgettable gaming experience. Unlike Sachin Saga MOD APK old version, the new one has better controls and enhanced graphics.