Download the Saaho Game Mod APK and save the city of Waaji with lethal weapons. Fly using a jetpack and defeat mercenaries that want to run the city and are killing people!
Information of Saaho Game
| | |
| --- | --- |
| Name | Saaho Game |
| Updated | |
| Compatible with | Android 4.1+ |
| Last version | 1.1 |
| Size | 113M |
| Category | Action |
| Developer | Pixalot Labs Pvt Ltd |
| Price | Free |
| Google Play Link | |
| MOD | Unlimited money |
Free shopping: buy with real money
Note:
Step 1: Download and install Lucky patcher but don't open it.
Step 2: Download and install apk mod.
Step 3: Open game/app and buy with real money/ pay premium, pro  in shop.
The City of Waaji needs the help of a hero since gangster activities have taken a toll on the entire community. Here, Saaho Game by Pixalot Labs Pvt Ltd immerses the gamer into a world of war. Even so, the war has a positive reason since you will be fighting people who are out to ruin the city. You will become the hero that the city needs and take down the enemies using your power-packed Jetpack and arsenal of weapons. You will play as Prabhas who displays agility and combat prowess that you have never seen before.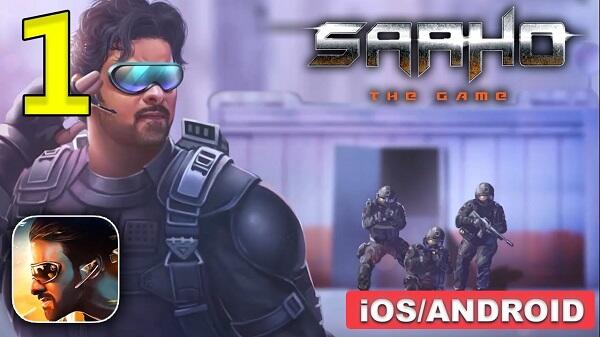 This is action-packed action game is in first-person and you will need to interact with various weapons to eliminate the enemies with ease. The dynamic gameplay gives a challenge to the player who plays the role of a super soldier that is ready to fight crime in the city. To make it more thrilling, the character will be flying over the town with the help of a flying backpack. He will later constantly move forward and kill all enemies and villains! Overcome the traps and fights and avoid dying. Don't forget that the main objective is to fly as possible while taking on the evil people.
The City Needs Your Help
This game presents the City of Waaji that needs your help in fighting and eliminating gangsters of Waaji. The gang leaders have taken over the city looking for the Black Box. These gangs are killing everyone who does not help them in their quest. The gang leaders are using mercenaries to get information and afterward they kill people. Now, you will become the hero who suits up with amazing superhero armor and lethal weapons to take them down. In this mission, the game provides the character with a state-of-the-art Jetpack to help you navigate over the streets and destroy the mercenaries.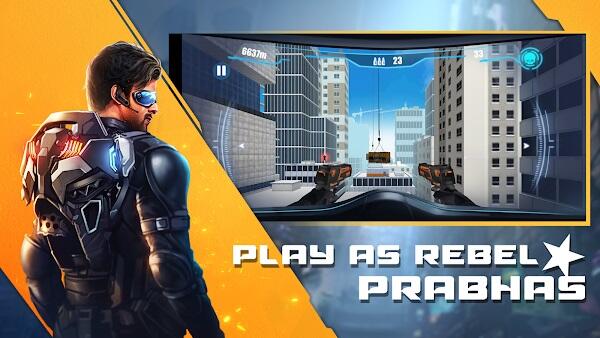 It is not easy for you to play the role of a hero because you need a lot of energy. You need to refill the energy from time to time to remain healthy and fit. Nonetheless, you will have also the option to skip this process, but it is not advisable to do so! Overall, Prabhas is a runner and fighter who will need top energy to defeat the enemies. Get the game now and control a lone hero with a suit that flies him over the city while he eliminates bad guys with a variety of firearms. For every game level completed successfully, you will get interesting bonuses and upgrades to various in-game items.
Features of Saaho Game
Saaho game presents interesting and addictive gameplay that comes with various features. Here is a quick review of some of the features.
Thriller Action Gameplay – this game allows you to arm yourself to the teeth with a superhero suit that integrates a jetpack. Then, you should fight all the mercenaries that have infiltrated the city of Waaji. This game is based on a Bollywood movie where the main character is a cop named Prabhas. He uses a range of weapons to battle it out with the gang that has taken the city hostage.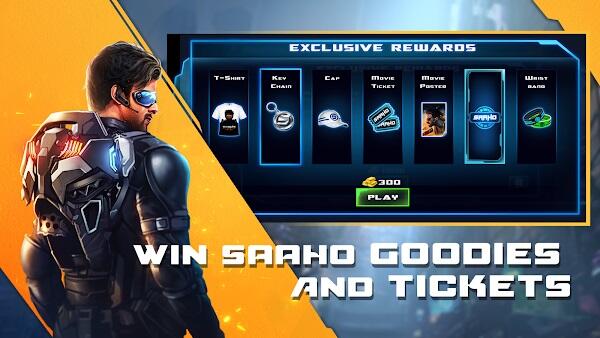 Thanks to the overwhelming success of the movie, this endless runner game for Android is now among the top titles in Google Play and Apple stores. We cannot fail to mention that this game has simple controls that come in the first-person view. Grab your jetpack and cock your guns to fly over buildings in the city to overcome the enemies!
Gun Down Enemies – don't let the gangster continue to run the city! Eliminate 'em all the remove the threats facing all the city residents now. Apart from the jetpack, you will also get a helicopter from where you can shoot enemies standing on rooftops. However, be careful when flying your helicopter because there are skyscrapers and other obstacles on your way. If you crash into those buildings, you risk dying and losing at a game level.
Various Weapons – this game offers players multiple types of highly lethal weapons to shoot their enemies. The range of advanced featured here includes MINIGUN M134, shotgun M500, dual eagles, M4A1, and FN P90. Further, in-app purchases offer more options that you can buy or unlock.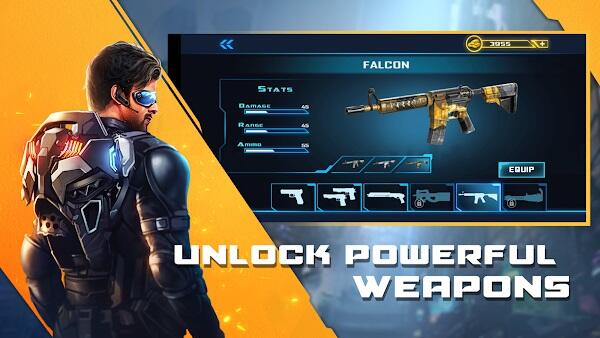 Unlimited Coins & Real Rewards – killing the enemies in the game earns you points that you can change into coins. With sufficient coins, you can unlock or buy new weapons. In India, it is even fascinating to know that you can convert the points earned to real prizes like caps, t-shirts, and cinema tickets.
Download Saaho Game Mod APK Unlimited Money
Join thousands of lucky gamers who are enjoying the action in the Saaho Game Mod APK now. Get a range of weapons, eliminate gangsters and earn unlimited money and real rewards.