Are you someone who enjoys boxing? Download Prizefighters 2 Mod APK so you can create a boxer, increase your stats and fight powerful opponents! Dominate the world now!
Information of Prizefighters 2
| | |
| --- | --- |
| Name | Prizefighters 2 |
| Updated | |
| Compatible with | Android 4.4+ |
| Last version | 1.08.1 |
| Size | 16.83 Mb |
| Category | Sports |
| Developer | Koality Game |
| Price | Free |
| Google Play Link | |
| MOD | Unlimited money |
Boxing is one of the most popular sports worldwide. With thousands of boxers around the world, there's no shortage of incredible matches that you can watch. In you're one of the aspiring boxers, then you need to play Prizefighters 2 now. This game is published by Koality Game which had a successful prequel to this series.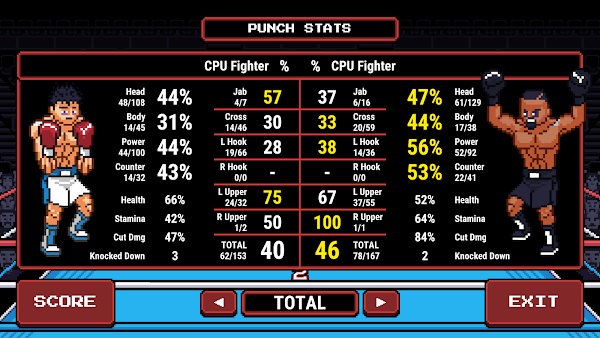 Now, experience a brand-new era of boxing with the same retro graphics. Fight in the Career Mode and create your boxer from scratch. Input your name, nickname, birthday, weight, reach, hand type, country, skin color, hair style, hair color, facial hair, eyebrow, eye color, gloves, strength, speed, stamina, endurance, and many more. You can also gain skills when winning lots of matches. You can also get upgrades such as a training coach, conditioning coach and a fight promoter. This will increase your chances of earning money but with an upfront cost.
Become the Best Boxer
The life of a boxer isn't easy. It starts at an early age, training to get upgrade your physique and getting the boxing basics take a lot of time and energy. But that's just the start, the real battle starts when you become a pro where every match is intense. If you can't get enough of this type of career, then you should try your strength at Prizefighters 2.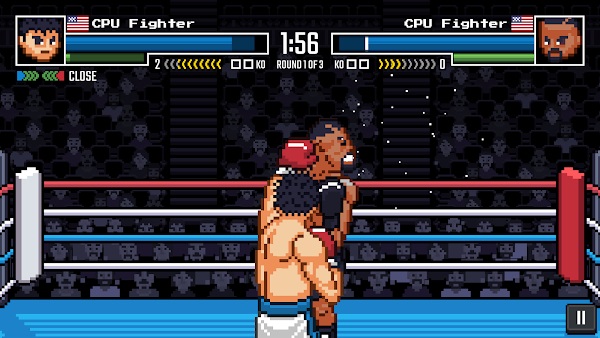 Create the ultimate boxer, customizing him from head to foot. Then, go all out and climb the rankings as you fight boxing's greatest until you become a champion. But the fight doesn't end there! You'll need to defend your belt from hungry lions who will keep coming at you. The question is, can you do it? In Prizefighters 2, there are a lot of amateur and professional bouts that you'll participate in. You can also simulate and spectate other fights. Once you retire, you can start a new career and do it all over again! There are 10 save slots and a lot of customizable aspects to do here.
Highlights of Prizefighters 2
If you're ready to take on the challenge of becoming a world boxing champion, play Prizefighters 2 now. In this game, you'll create a boxer from scratch and climb the leaderboards.
Create your own boxer – In the world of boxing, you can't choose what body you're born with. You can only train until you reach the pinnacle of the greatest. But what's great about Prizefighters 2 is that you can create your own boxer from scratch. This allows you to create a name, select a country, input your personal details, gloves, change skin color, hair style, hair color, and many more. But what you can't change right of the bat are the attributes and skills. These are something that can only be attained by fighting opponents in the ring. As you beat mor opponents, you can earn more money. In this game, you can also train at the weekends! Become the best boxer there is by investing time, money and effort.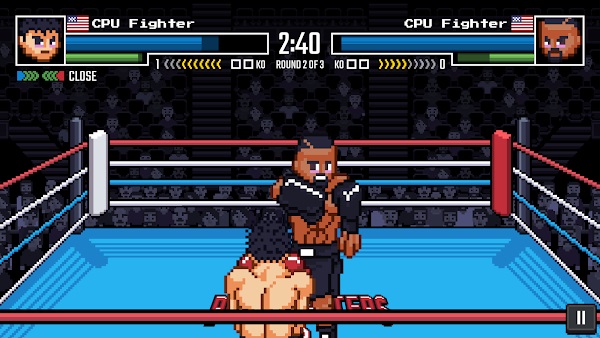 Career Mode and Quick Play – In Prizefighters 2, there are 2 game modes you can try, the Career Mode and Quick Play. In the Quick Play, you can test your skills instantly so you can see your boxing skills. But if you want to go at it from scratch, play Career Mode. Here, you'll create a boxer, debut as a pro and fight a lot of opponents. The top is riddled with pro fighters that are all strong. You'll need to show off your skills in order to come at the top! Perform many combos including jabs, hooks and uppercuts. Block the opponents as well as you navigate through the ring.
Retro Graphics – In Prizefighters 2, you will appreciate the graphics since its retro-style. This style is similar to the 90s games you may have seen. In this game, you will appreciate the boxing style and animations that suit mobile phones. There are also a lot of sleek animation that you'll appreciate in the game.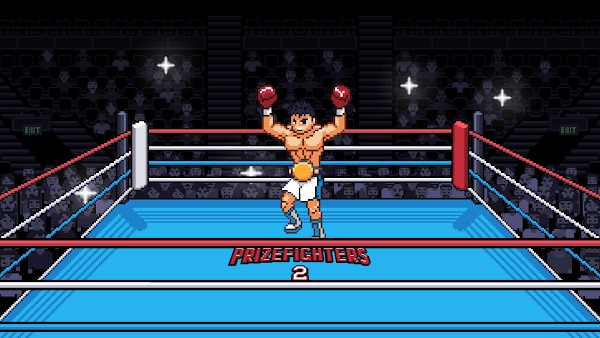 Upgrades – In this game, you can upgrade your attributes and skills. You can add attributes you earn to increase your strength, speed, endurance, stamina and many more. There are also a lot of skills you can gain as you fight a lot of opponents! There are a lot of stats that you need to look into this game which includes your physical condition.
Premium Edition - Prizefighters 2 is free to play but you can avail the premium edition to get more features. Here, you can get more customizations, manage all aspects of the league, have 100 save slots and more.
Download Prizefighters 2 Mod APK – Unlimited Money
Want to become the best boxer ever? Download Prizefighters 2 now and become the world champion!