Download PBA Basketball Slam Mod APK Unlimited money, gems Latest version and play shootout games against leading players globally. You can customize your team and go for high achievements!
Information of PBA Basketball Slam
| | |
| --- | --- |
| Name | PBA Basketball Slam |
| Updated | |
| Compatible with | Android 4.2+ |
| Last version | 2.105 |
| Size | 97.46 Mb |
| Category | Sports |
| Developer | Ranida Games |
| Price | Free |
| Google Play Link | |
| MOD | Unlimited money, gems |
About PBA Basketball Slam
PBA Basketball Slam is an action-packed basketball game offered by Ranida Games. It simulates the Philippine Basketball Association or PBA games. You will access modern courts and arenas to play one-on-one or team matches.
The game is quite challenging, and you must have good skills to progress. You unleash epic moves and high-flying dunks to outperform your rivals.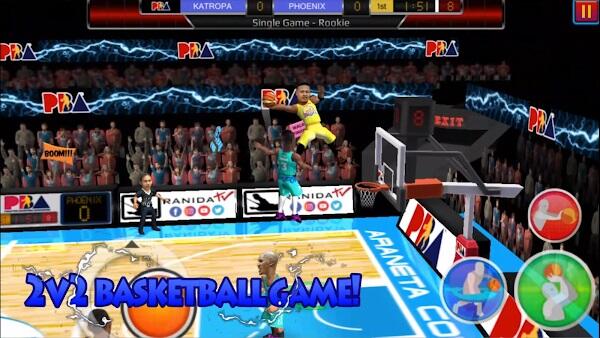 If you are fond of action and want to try something unique and different, this game is perfect for you! It is lightweight and works 100% effectively with Android 4.2+ devices.
Highly Relaxing Basketball Action
This game has been designed to offer the most basic, unsophisticated basketball action. You can play it for a few minutes or hours, at your convenience. The objective is to score more points than the rival and emerge as the winner. You can play the game in different versions, including:
1 vs. 1 Shootout. The developer introduced this mode to allow users a slowed-down, one-on-one experience. You can play it against the computer or a friend.
2 vs. 2 Team up. In this mode, you team up with another player and play against another team of two players. When selecting your characters/players, make sure they have different skills. It will enhance your chance of winning!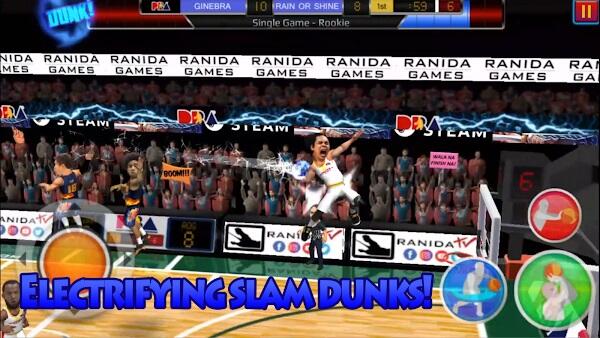 The 2 vs. 2 mode offers a full-court experience. It simulates the jumping stunts, dribbling moves, and other skills seen in real PBA games. It is your ultimate option when you want an adrenaline-pumping experience!
Play Real Basketball Stars
As earlier mentioned, this game allows you to constitute a team of your desired players. You will have a comprehensive roster of PBA stars to choose from.
Even better, all your favorite players in the real PBA league are available in the game. You can, therefore, pick your most-loved players and create an unbeatable team!
Alternatively, the game offers AI-controlled characters. You can use these players to train yourself before you engage in real matches with other people. The AI-based players are not that easy to beat too! You must learn how to make the right moves at the appropriate time.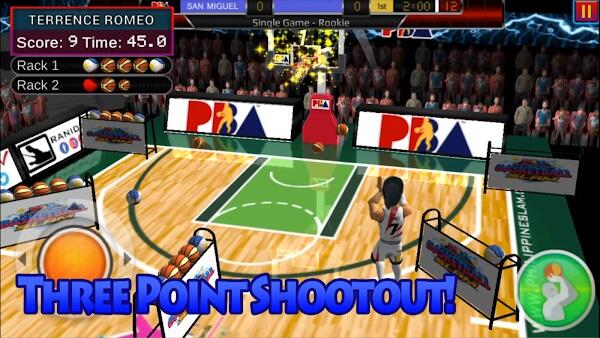 More importantly, this game provides an easy-to-use player-creation feature. You can use it to come up with a unique player that meets your specification. The nice thing about this feature is that you can save the player for future use.
You can change the hairstyle, accessories, clothes, and shoes of your player. It is also possible to adjust their dunking and shooting abilities. The player-creation feature is, therefore, an essential part of the game.
3-Point Challenge
The game features a 1 vs. 1 3-point challenge. In this game, you will play against a player of your choice in a shooting competition. The objective is to hit as many 3-pointers as possible within the specified time.
Alternatively, you can play alone in this mode. In this case, your target will be awarded extra points if you make more than three shots in a row.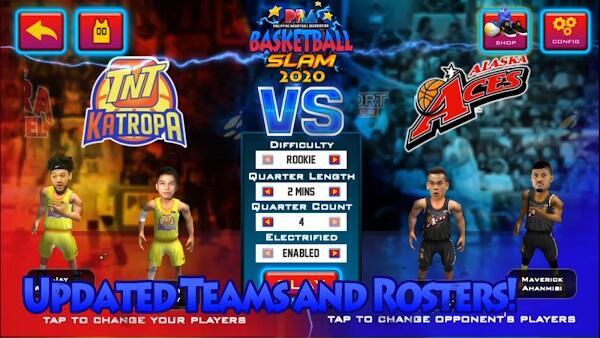 It is, therefore, necessary to be accurate and consistent when playing this game. It is the only sure way to rise to the top of the leaderboard.
Special Features of PBA Basketball Slam Game
Join Your Favorite Squad. If you wish to play in the 2 vs. 2 full-court option, you need to join a squad. Ensure you choose a synergistic team that can help you win matches.
Entertaining Commentary. This game features English/ Tagalog commentary. The commentators add some life to the game by analyzing your moves and giving tips.
Compete in Championships. This game features realistic championships, including All Filipino, Commissioner's Cup, and Governors Cup. Ensure you use the right squad and make the necessary adjustments to win these championships.
Customize Your Gameplay. You can adjust some gameplay settings to ensure you have an enjoyable experience. You can choose the arena, change the game shoes, and modify the playing time.
No Fouls, Just Pure Fun! This is a basketball game; thus, there are no real-life rules. You can use any means possible to stop the other player from scoring. This way, you can be sure of an enjoyable experience, free from the hassles of real-life fouls.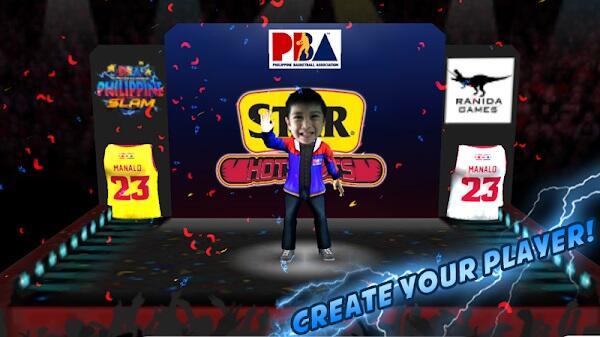 Affordable In-App Purchases. This game has in-app purchases that can help you get ahead of the competition. The items are not too expensive ($0.99 - $19.28 per item), and they go a long way in improving your gameplay.
Highly Realistic Graphics and Sound Systems
This game features excellent graphics and sound systems. The graphics are so realistic that you will feel like you are playing in an actual PBA match. You will see a highly aesthetic and detailed environment, including the crowd, court, and other elements.
The sound system is also top-notch. You will hear realistic sounds that make the game more exciting. For instance, you will hear the ball bouncing on the floor and players shouting instructions to one another.
PBA Basketball Slam MOD APK Download
The PBA Basketball Slam MOD APK for Android offers exceptional features that help you build an unbeatable squad. It enhances your gaming experience significantly. Here are its primary features: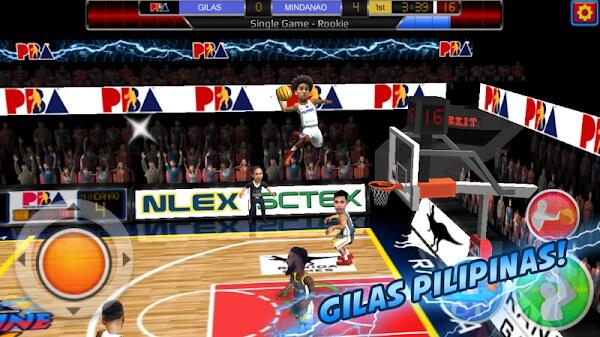 PBA Basketball Slam MOD APK Unlimited Money and Gems. This game provides you with unending resources that help you strengthen your squad. You can buy the best players and shoes without worrying about the cost.
No Ads. PBA Basketball Slam MOD APK 2023 is ad-free. This helps you concentrate on the game without worrying about annoying pop-ups.
Conclusion
PBA Basketball Slam is an excellent basketball game for Android devices. It features realistic graphics and sound systems, multiple gameplay options, and affordable in-app purchases.
You can use the PBA Basketball Slam MOD APK to get ahead of the competition. Download now and enjoy an uninterrupted gaming experience!