Have you ever wanted to make someone do something or say something? In Mug Life, you now have the power to do so! Easily use any photo, apply filters today!
| | |
| --- | --- |
| Name | Mug Life |
| Updated | |
| Compatible with | Android 4.3+ |
| Last version | 2.0.85 |
| Size | 78.58 Mb |
| Category | Photography |
| Developer | Mug Life |
| Price | Free |
| Google Play Link | |
| MOD | Premium unlocked |
The internet has blessed us with so many ways to have fun nowadays. We can chat with friends online, play mobile games and even do silly pranks. With Mug Life, you can make any photo completely come alive! With the power of AI, you can turn your or any photo you want and make them do anything with their faces. You can make them say funny things, recreate famous movie lines and many more!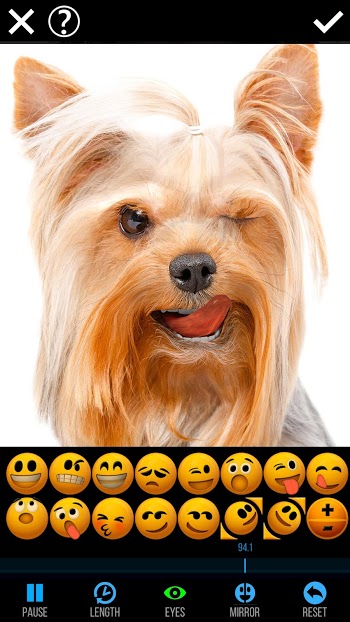 We have a lot of apps right now that can give you a lot of enjoyment. But Mug Life differs a lot since it allows anyone to take a photo and make it do something else. Share your funny creations with your friends or with your social media accounts! This app allows you to animate anything such as images, action figures, paintings, and any more.
Make Any Photo Come Alive
There's a lot of ways to have fun and play pranks with your friends right now. You can even do them online and it still has the same effects. But with Mug Life, you're free to make any face do something crazy and funny. You can make Elon Musk tell jokes, or you can upload your face and recreate funny scenes from shows. With this app, you have the ability to make any photo come alive!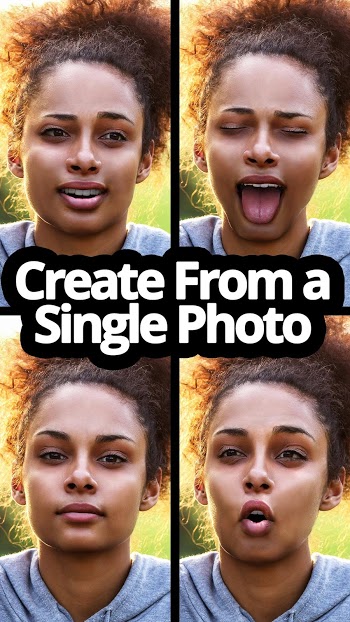 But this app doesn't just track photos but also paintings, sketches, tattoos, dolls, action figures, illustrations, photographs and many more. Just as long as there's a face that the app can recognize, you can make it alive and talk! There's also a ton of pre-made animations you can paste to your photos so you can have fun instantly. Or you can manipulate your photo and make silly faces and turn them into a meme. There are infinite ways to have fun here and you're not limited by the number of photos you can use!
Mug Life Capabilities
Are you bored right now? Perhaps you should try Mug Life today and make silly faces out of anyone you like! Here are more of its capabilities:
3D Face Animator – No matter what time or day, jokes are always a good way to lighten one's mood. If you've been feeling down for quite some time now, it's time to use Mug Life! This app has the power to make any photo become alive! Let it do silly faces, talk gibberish or even sing as you want! There are literally no limits to what you can do in this app and with faces.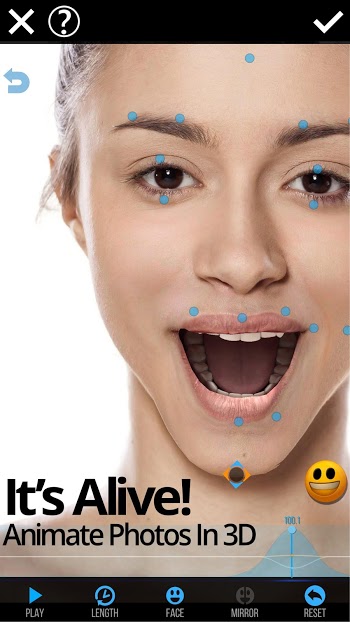 You can play with your own face and make silly impressions of celebrities. Or you can use any photo you want in the world and prank a lot of people. You can manipulate everything just as long as you have their face and then share it with the world. You can also adjust the poses, fix alignment, copy animation and more! There are plenty of things you can achieve with this fun app today.
Use any Photos – Here's the crazy thing, Mug Life allows you to use any photo as long as it can recognize the face! This means that you can use anything such as tattoos, sketches, pictures, paintings, dolls, figurines, drawings, illustrations, renders and many more. Just upload it to the app and see if it can be recognized so you can start making fun animations. You can even use your pet's face and make funny scenarios and faces and prank everyone you know! This app is capable of recognizing most faces no matter the surface.
Apply Any Animations – If you want to have fun fast, you can also apply any community-made animations to your mug easily. These are pre-made animations that various users have created. You can easily apply these to any photo that you'd like so you don't have to create everything from scratch. There are so many available animations to choose from such as cats, pug faces, and a lot of memes! Now, you don't have to edit for a long time just to be able to create something.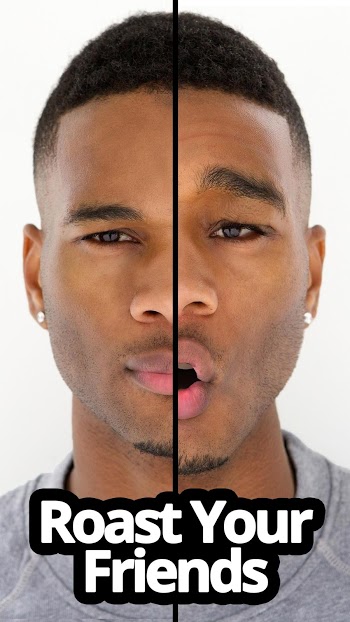 Manipulate Faces – If you want to edit something and customize the face, you can also do so. In Mug Life, you're free to edit photos and make any faces! Manipulate the face's pose, alignment, and many more. The app allows anyone to have tools necessary to create customized poses for your sake. With this, you're able to make fun moments that you can share.
Export as GIFs, JPG and Video – You can also export your creations as GIFs, photos and video formats!
Download Mug Life Mod APK – Latest version
Try to create the most outrageous animations today with Mug Life! Enjoy limitless customizations and animations that you can apply.