Download Mangazone Mod APK All unlocked latest version and read Manga stories from the comfort of your smartphone. The app offers diverse stories in different categories.
| | |
| --- | --- |
| Name | Mangazone |
| Updated | |
| Compatible with | Android 5.0+ |
| Last version | 6.2.9 |
| Size | 32 MB |
| Category | Books & Reference |
| Developer | Mangazone |
| Price | Free |
| MOD | All unlocked |
Mangazone APK is a books & references app developed by Mangazone. The app offers Manga content (Japanese comic stories) in an easy-to-read format on your Android smartphone.
It has a clean and well-organized interface with different categories of Manga stories. You can find both old and new Manga titles in the app.
The app is 100% free. Just download it and start reading Manga stories on your phone. It is only 32MB and can work with any Android device using 5.0+ OS.
Why Download Mangazone APK?
Reading is a great way to kill time and rejuvenate your brain. It is an excellent way to learn something new or gain some knowledge. But, reading requires patience and time.
But, what if you don't have time to read a complete book or story?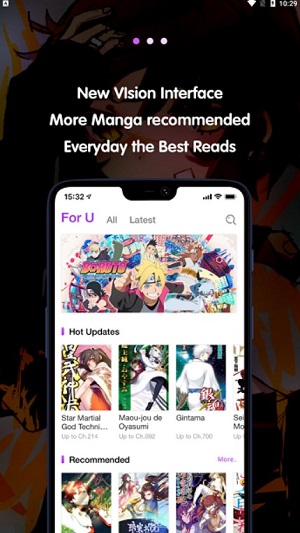 Mangazone is the solution for you. It offers a softcopy of Manga stories you can read on your Android device. This way, you will read your stories anytime and anywhere!
You no longer have to carry heavy books with you. Just download the app and read your favorite stories on your phone.
The app is rich in content. You can find your favorite stories in categories such as Action, Adventure, Comedy, Drama, Ecchi, Harem, Horror, Martial Arts, Romance, School Life, Shounen, and Slice of Life.
Even better, the app is regularly updated with new stories. This way, you will never run out of content to read.
How to Use Mangazone APK
Mangazone is a perfect app for Manga lovers. It has been optimized for a great reading experience on your Android device.
The app is available on several third-party websites. You can download the APK file from any of these websites. Once you have downloaded the APK file, you will install it on your phone.
From here, you can access the homepage of the app. The homepage contains all the categories of Manga stories. You can select any category and start reading the stories.
Alternatively, you can choose your preferred Manga source. This way, you can filter your content for easy access. Some of the sources available include MangaTown, MangaReader, MangaFox, MangaPanda, and MangaStream.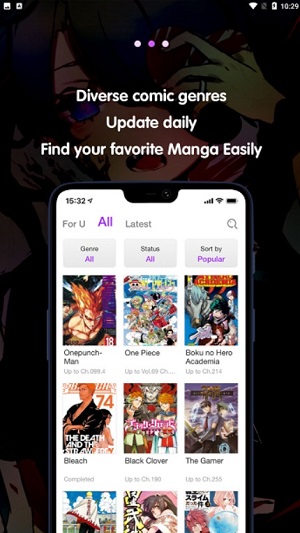 The app offers a great reading experience. It has an auto-scroll feature that lets you read the story without lifting your finger.
You can also use the night mode to protect your eyes from strain. The night mode inverts the colors of the screen to reduce the strain on your eyes.
If you want to read a story offline, you can download it to your device. Once you have downloaded the story, you can access it anytime without an internet connection.
A Plain Sailing User Interface
This application has an undemanding interface. The arrangement of controls is highly instinctive, and you don't need any unique abilities to get around it.
You will have the option to rapidly look through the available classifications and locate your preferred titles in only a couple of snaps.
The application additionally permits you to bookmark stories so you can, without much of a stretch, continue from where you left.
Unique Features of Mangazone APK
An Active Community. This app allows users to comment on stories. You can join the discussion and share your thoughts with other readers. This way, you can interact with other Manga fans and make new friends.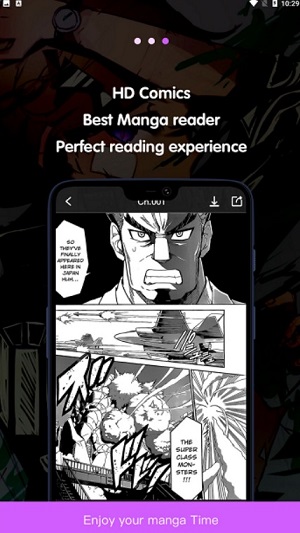 Simple Categorization. The app was designed with simplicity & the user in mind. You can easily find your favorite stories by browsing through the different categories.
A Large Library. The app offers 15,000+ Manga stories. You can find both old and new titles in the app. Even better, the app offers a search feature that lets you find your favorite stories quickly.
Ideal for Adults & Children. This app has children's comics and stories too. This way, your kids can also enjoy Manga stories on their phones. It inculcates a reading culture into your children. However, you should monitor their reading to ensure they don't read stories that are too mature for their age.
Offline Reading. If you want to read your stories offline, you can download them to your phone. Once you have downloaded the stories, you can access them anytime without an internet connection. However, this is a premium feature, and you will need a subscription to use.
Mangazone MOD APK for Android
The Mangazone MOD APK 2023 version ensures you have an uninterrupted Manga experience. It improves user experience and guarantees 100% enjoyment. Here are a few of its special features:
Mangazone MOD APK All Unlocked. This MOD gives access to all the stories without limitations whatsoever. It allows you to read as many stories as you want without a subscription.
No Ads. This MOD ensures an ad-free Manga experience. You can read your stories without being interrupted by annoying ads. This boosts your concentration and allows you to enjoy the stories more.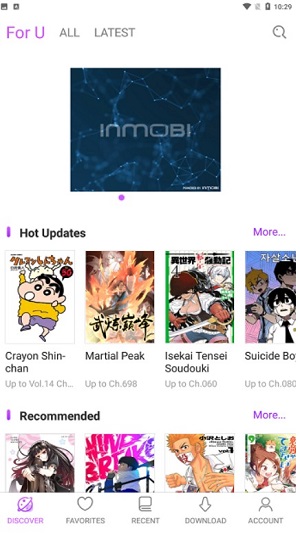 Updates. The MOD is regularly updated to ensure it is compatible with the latest version of the app. This way, you always have access to the latest features and bug fixes.
Mangazone MOD APK Unlimited Coins. The MOD gives you unlimited coins. You can use the coins to buy premium features such as offline reading. This way, you can have the best Manga experience without spending a dime.
Overall, the MOD version of the app will give you a 5-star experience. You will not want to put the app down! Its advanced features and user-friendly interface make it a must-have for all Manga lovers.
Conclusion
Do you love reading Manga stories? If yes, you should download the Mangazone APK on your phone. This app gives you access to a large library of Manga stories. It also has a user-friendly interface and unique features that make it ideal for adults and children alike.
The MOD version of the app will give you an even better experience. It is ad-free and gives you unlimited coins. Get the MOD version today and enjoy a 5-star Manga experience!