Love taking photos with your smartphone? Ensure that you're uploading only the best with Lightleap Pro! Edit your photos and change the background and adjust!
Information of Lightleap Pro
| | |
| --- | --- |
| Name | Lightleap Pro |
| Updated | |
| Compatible with | Android 8.0+ |
| Last version | 1.4.0.1 |
| Size | 62.68 Mb |
| Category | Photography |
| Developer | Lightricks Ltd. |
| Price | Free |
| Google Play Link | |
| MOD | Premium unlocked |
Premium unlocked (the premium feature purchases are still visible though)
People nowadays use their phones for a variety of purposes. Some use it for work purposes such as streaming, posting Facebook posts and more. But we also use it a lot to take photos and videos since almost all smartphones today has a camera. Some even have 3-6 cameras built in on their phones! But if you want to edit your photos to perfection, you need to use Lightleap Pro today!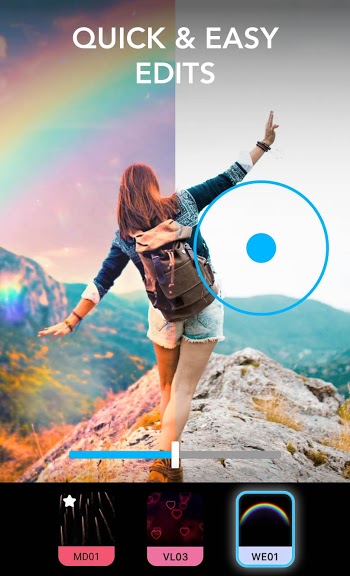 Let's face it, we don't always get the best photos from our phones. Sometimes, it needs a little bit of tweaking to achieve the perfect one. If you want to easily edit your photo, you'll need an app that can automatically do the job for you. This app comes equip with intelligent features that you can easily use. For instance, you can change the sky to whatever you need or erase subjects in the photo!
Intelligent Photo Editor
Smartphones have become one of the best inventions in the world today. It's now one of the widely used devices as billions of people have at least one of them. These little devices are so powerful they can might even replace computers in the future since they are mini computers. With one of these, you can do a lot such as watch videos, contact anyone, work, and even take photos and videos. Almost all of us have smartphones today since many people find it necessary.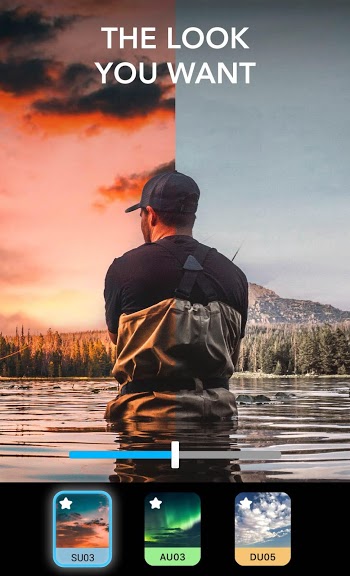 Since we can take photos on our smartphones, it's only natural that we take a lot of them. For some, this has become a hobby that can even be a great alternative to having a DSLR. But if you want to give your photos an even more amazing upgrade, you can use an app called Lightleap Pro. This app is an intelligent one as it does almost all of the job for you. Contrary to the traditional photo editing apps, this one features a lot of functionalities that you can easily use.
For instance, changing background requires you to manually mask the foreground to separate the background in most editing apps. But in here, it's as simple as selecting the background and the subject you need to remove by brushing it! The app will automatically erase it for you so as to provide a smooth finish. With this, you can also change the sky seamlessly and select the best effect for you. You can also use one of the app's incredible filters to provide the best mood for your photo.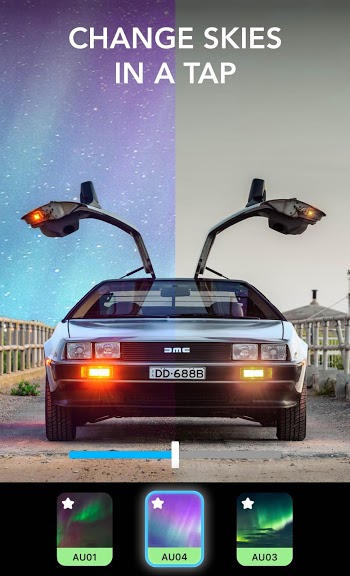 More importantly, the app is able to add effects to your photos to bring them to life. You can add a lens flare, sparkles, and many more ones!
Lightleap Pro Highlights
Are you someone who constantly takes photos with his/her phone? If so, then you need Lightleap Pro to transform it to something better.
An Intelligent Editing App – With the way things are going with technology today, it isn't surprising to see that we'll have fully functioning robots one day. Our smartphones today have become so much more automated and convenient for us to use. Now, we also have many apps that can do a lot of jobs for us. If you're into photography and you want your photos to look cool instantly, then you should use Lightleap Pro. With this app, it's like you have a pocket editor in your phone!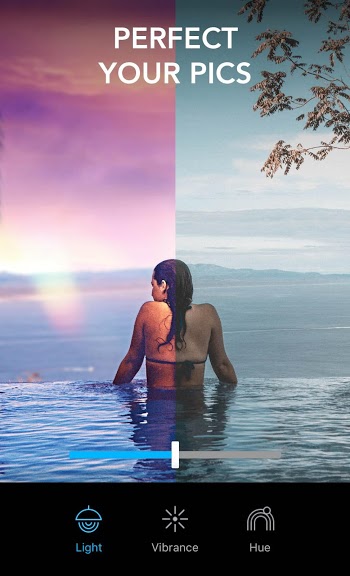 It means that you can have an editor that can any job you wish with any photos. Traditionally, editing photos aren't as easy as it is now. But thanks to this app, you're able to change the sky with just a few taps, erase any subject as simple as selecting it and even adding incredible filters to it. This app can do all this because it recognizes the photo as a whole. It's an intelligent editing app that does most of the work for you. This means that you don't need to be an expert to use it!
Change the Sky – One of the easiest ways to transform any photo from dull to extraordinary is to change the sky. The app recognizes the sky in any photo and does it best to separate it from the rest. You can then select from a ton of available skies in the app to change it to. There are blue skies, cloudy ones, sunset and sunrise, and even an Aurora! With this app, you can easily transform the look of a photo with this function.
Heal Objects – Removing unwanted objects such as intruding people, and other objects is easy with this app. By just selecting an object, you can then use the erase tool to delete them from the photo without leaving a mark! This means that the app automatically fills in the deleted part using the other similar parts to make it look like there was never an object there. With this app, you can then erase items like never before and even retouch objects easily.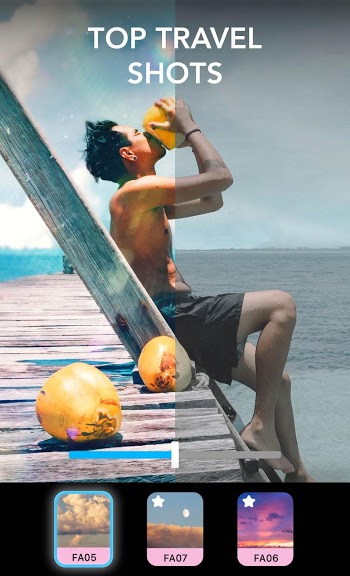 Add Gorgeous Filters – Tons of people use filters in their photos today. If you want to do that too, you can choose from a lot of selections in Lightleap Pro. Here, you can find any mood to go to such as black and white, warm, urban and many more.
Adjust Everything – Even though almost everything is automatic in this app, you can still fine-tune the details. The app allows you to adjust all the small details to make it look even more convincing. This app may sometimes miss some details but you can easily edit them and adjust them. With this, you have yourself a reliable app that can do any effect you want.
Lightleap Pro Mod APK – Free Download
Do you have no editing skills? You don't need to worry as with Lightleap Pro, you can erase backgrounds, change the skies, and even add filters easily!