Hospitals are an essential facility in any city. In KungFu Hospital, you'll try to build a hospital today. Your hospital is the only one remaining so you should treat many!
Information of KungFu Hospital
| | |
| --- | --- |
| Name | KungFu Hospital |
| Updated | |
| Compatible with | Android 5.0+ |
| Last version | 1.0.57 |
| Size | 94.33 Mb |
| Category | Simulation |
| Developer | warrior |
| Price | Free |
| Google Play Link | |
| MOD | Unlimited money |
Unlimited money
Unlimited heat
Unlimited gold
Hospitals are important facilities regardless of your location in the world today. People of all ages go to hospitals to get their sickness and injuries treated so they can function normally again. Because of this, there are plenty of doctors, nurses and hospitals all over the world. But in KungFu Hospital, you'll live in an era where martial arts practitioners are everywhere and your hospital is the only one in the world. Treat various patients and study new diseases as well.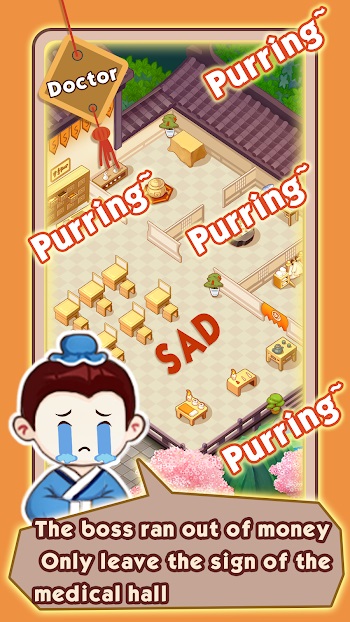 In this game, everything revolves around you and you need to build your hospital. Your master has left you and you can only choose to reopen the Jianghu medical center to repay his debts. To do this, you'll need to treat many patients, study new diseases to treat even more people. Moreover, you will need to rebuild various medical facilities and upgrade them as well.
A Fun Hospital Game
Hospitals can be a very grim place for many people. This is because there are many people here that's sick and they are being treated. Also, there are many sad news around hospitals which makes it a pretty depressing place to be. But it doesn't have to be that way and in KungFu Hospital, you can enjoy a good time! Here, even though your master has left you after he's incurred large debts, there's still hope.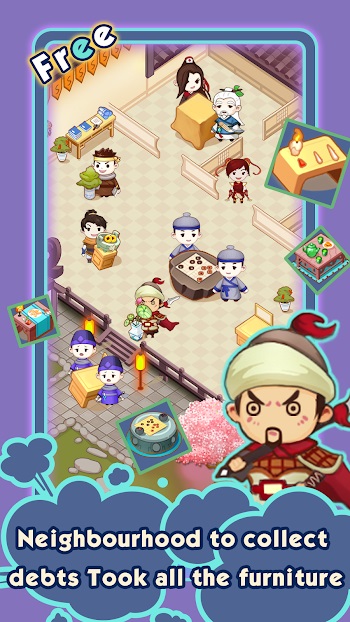 By reopening the hospital, he left behind, you can then try to rebuild its reputation to get more money. In this game from Warrior, you'll need to reopen the hospital and treat as many patients as you can. To get more money, you can then study new diseases so you can treat people with those. Then, you can recruit many people to help you with numerous tasks as well. You are also free to decorate the hospital to make it more inviting for many people.
Overall, this is a fun simulation game that lets you upgrade and promote many staff. Moreover, you can enjoy decorating the whole hospital!
KungFu Hospital Features
There are many fun hospital games today that are enjoyable to play. But for a different kind of fun, try KungFu Hospital.
Reopen the Hospital – Hospitals are known for being scary places especially for kids. Since there are a lot of sick people in there, most people avoid going there if they could. But in KungFu Hospital, you were left behind by the master along with a female apprentice due to some debt. Now, you have no choice but to reopen the Jianghu medical center so you can pay back the money. But all things aren't that bad considering you will enjoy building the hospital.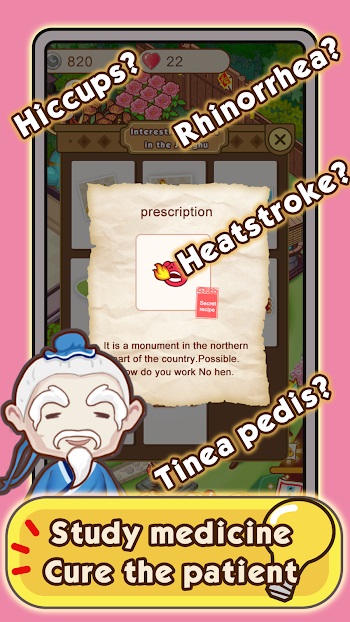 Here, you will need to treat many patients every day. You can complete the tasks for the day and enjoy the fruits of your labor. Here, you have the ability to treat many patients as you increase your reputation in the area. You'll then need to learn new diseases so you can cure more patients today. Moreover, you can then hire more staff and newer furniture so you can make the place even better. Unlock new areas today and enjoy.
Build the hospital – After your Shifu left, you're left with a big responsibility to pay back the debt he owes. You then decide to reopen the medical facility he left behind to pay back the debt. Here, you'll start from scratch and build your way to the top as you treat many patients. Every day, there are a lot of patients that will go to your facility seeking for medical attention. You must cure them all to earn money!
Learn new diseases – If you want to earn more money, you'll need to learn about new diseases and the ways to cure them. The game gives you many opportunities to encounter many new diseases so you can treat many more patients. You can then earn more money this way to build the hospital.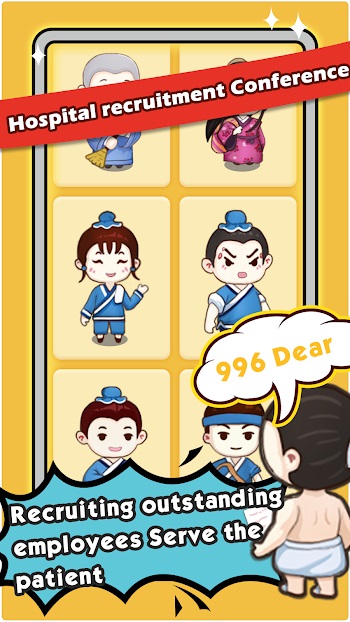 Complete tasks – There are many tasks that you'll need to complete each day. This ranges from treating a specific number of patients to upgrading your facility. The more you complete, the more money you can earn.
Recruit staff – To help you run the hospital, you'll need to recruit the best employees around! Get the best medical practitioners in town so you can treat as many people as possible. Then, occasionally you'll get people who'll collect waste products.
Furniture – As you earn more money, you can then buy new equipment to decorate your hospital! Make it look fun and inviting.
KungFu Hospital Mod APK – Unlimited money
Hospitals shouldn't be a scary place. In KungFu Hospital you'll make it fun and treat many patients today!