Download Hyper Evolution MOD APK - unlimited money, cubes latest version and enjoy one of the most dynamic survival simulator games. It has exhilarating challenges and realistic game levels.
Information of Hyper Evolution
| | |
| --- | --- |
| Name | Hyper Evolution |
| Updated | |
| Compatible with | Android 5.0+ |
| Last version | 1.2.7.1 |
| Size | 143.98 Mb |
| Category | Simulation |
| Developer | SayGames Ltd |
| Price | Free |
| Google Play Link | |
| MOD | Unlimited money, cubes |
Hyper Evolution game simulates the theory of evolution by Charles Darwin. It utilizes the "survival for the fittest" concept to make it competitive.
In essence, you will have to maneuver through difficulties before you can evolve into a human being. How well you handle the challenges determines how far you go into the gameplay.
The game is set in different environments. It is characterized by lush green areas, water bodies, hilly regions, and rocky areas. Every stage of the gameplay comes with new challenges and new gaming backgrounds.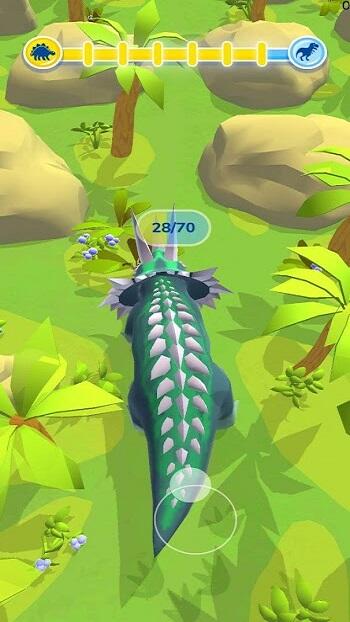 The higher you go into the gameplay, the more complex the challenges. Just ensure that you devise tricks to survive through each stage and complete all challenges fast.
If you want to have all the fun at your convenience, you should download Hyper Evolution for Android. Transfer all the evolution fun to your hand!
Interesting Gameplay
Hyper Evolution is a simulation game that takes you back in time. In the beginning, the game is set in a widespread Paleozoic ocean. You will have access to food sources that will enable you to grow and develop. However, you must be proactive to collect your food replenishment as fast as possible.
Each level will have a target. The faster you meet it, the quicker you will evolve. The challenge is to grow a primitive sprat into a shark, then a turtle, and then a lizard, and eventually into a human being.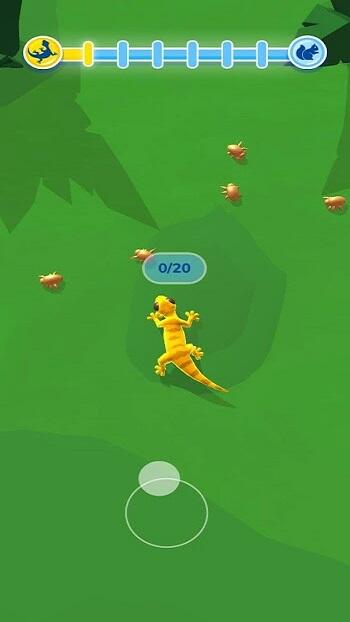 When your character evolves into a lizard, it will migrate into dry land. Here, you will continue with the challenges. Always ensure that you master the survival skills required to collect food, which is mandatory for growth and development.
The game has 11 stages of evolution with 81 gaming levels. Each level brings in new twists and turns to break the monotony and keep you fully immersed in the gameplay.
Features of Hyper Evolution that Makes It Exciting
Generous Rewards. In this game, you will win points and treasures whenever you complete a challenge. You can use the scores to unlock better gaming features. For example, you can have access to exotic evolutionary missteps such as unicorns, dragons, and mermaids. Each of these unlocks makes gaming more interesting!
Simple Graphics. If you're looking for a simple and stylish game to relax your mind after a busy day, then Hyper Evolution is the right candidate. The game boasts of highly engaging yet simple graphics to ensure minimal distractions throughout the gameplay. It comes with nature-filled backgrounds characterized by still water, lush green hills, rocky landscapes, and a world full of life. It takes you back to the days when the world was natural and unpolluted.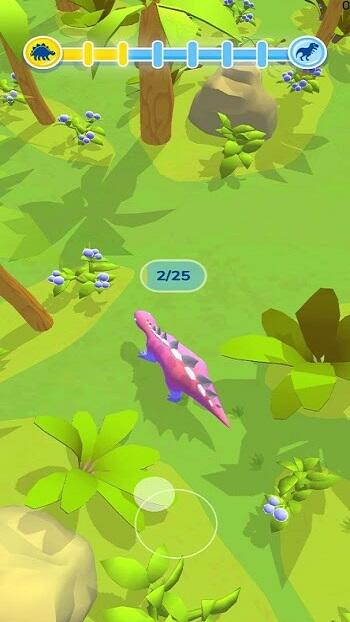 Realistic Gameplay. Every stage of evolution is simulated to match reality. You will watch as changes occur. For example, you will watch the transition from water to land as well as the transition from monkey to a human being, among others. This addition ensures that the game remains real, thus becoming more engaging and exciting. You will always be yearning to see what surprise the next level has for you!
Immersive Sounds. This game has an optional sound system. If you choose to mute, then you will enjoy the serenity of old age characterized by an unadulterated environment. On the other hand, you may choose to have calm and relaxing sound systems to soothe your brain as you complete your tasks. Whichever your choice, just ensure that you enjoy the gameplay to the maximum!
Highly Competitive Gaming Environment. When you join this game, your challenge will be to grow and be the last creature standing. However, you will face stiff competition from other creatures. Some competitors will even be bigger than you! As such, you will likely find yourself annihilated if you're not careful! Always be keen to avoid ending up as your competitor's dinner.
Why Download Hyper Evolution Latest Version
Hyper Evolution was developed by SayGames Limited. Within its first month of release, it had more than one million downloads on Google Play Store. This positive reception is a testimony of how relaxing the simulated journey of evolution is for many gaming enthusiasts.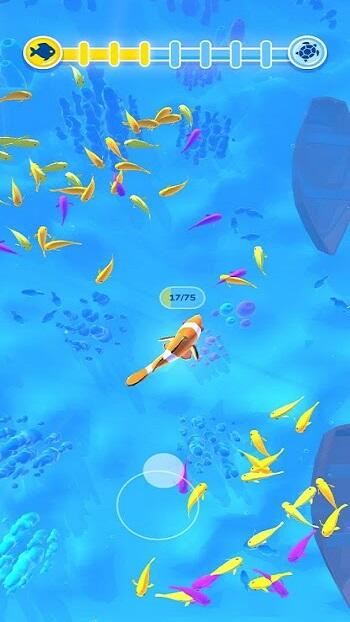 The game is lightweight and only requires a small space on your phone. Its highly compatible nature is due to its fairly light graphics. As such, you can be sure that the application will not cause memory problems to your Android device.
Additionally, Hyper Evolution is a timely reminder of the power of change. It takes you through a memorable journey and opens up your mind to the reality of the changes that the world is experiencing today.
It challenges you to overcome your challenges with grace. The use of the concept of survival for the fittest by Herbert Spencer in collaboration with Charles Darwin's Evolutionary Theory makes you appreciate the competitive world we are living in.
It challenges you to be better each day and work towards achieving your goals. As such, you can be sure that this is not just a game for fun but one that will impact your life positively.
Download Hyper Evolution MOD APK - Unlimited money, cubes
If you want to have more fun playing Hyper Evolution, you should download Hyper Evolution MOD APK unlimited money. The modded version offers you access to more features. As such, you will have more fun right from the onset. Here are a few features of the MOD version:
Unlimited Resources. Hyper Evolution MOD APK unlimited cubes have everything you need to grow and develop into a human being. You will get unique tools to harvest fruits from trees, cultivate the land, and devise other survival techniques.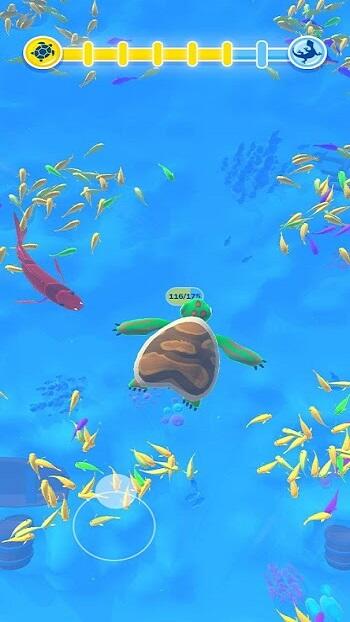 No Ads. When you download the Hyper Evolution modded version, you will enjoy your gameplay with minimal disruptions.
More Challenges Unlocked. The modded version ensures that you enjoy diverse challenges without the need to unlock them. Full access ensures that you explore your field of play and know what to expect in the future.
Conclusion
If you're a fan of simulation games, you should download Hyper Evolution for Android. The game has realistic challenges that will keep you glued to your smartphone screen.
Additionally, you will get generous rewards every time you complete challenges. Unlock new levels and features to enjoy the game to the fullest!