Do you want to create your own superhero? Do it now in Heroes Inc and get unique super powers and blast the enemies away. Create different heroes!
Information of Heroes Inc
| | |
| --- | --- |
| Name | Heroes Inc |
| Updated | |
| Compatible with | Android 4.4+ |
| Last version | 2.0.5 |
| Size | 117.89 Mb |
| Category | Arcade |
| Developer | Lion Studios |
| Price | Free |
| Google Play Link | |
| MOD | Unlimited Money, No ads |
Unlimited Money (don't decrease when spend)
No Ads
Who doesn't love heroes in real life and in the big screen? We always see them kicking the bad guys out and they always save the day. Even though they don't get paid monetarily, they win the hearts of many! But we all have that childish dream where we create our own superhero! In Heroes Inc, you can fuse objects together to create the ultimate hero.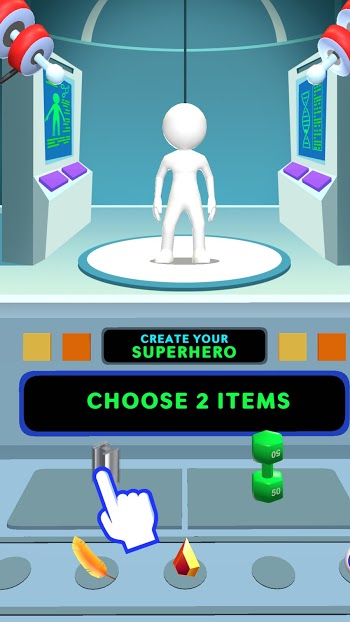 Enjoy this game from Blue Flamingo Studios now and create your unique superhero by combining different elements. For example, you can combine a foot and a horse together to create the superhero Fiesta. His powers involve super kick and fast reflexes! There are also numerous other heroes you can create in the game and upgrade now. Play it to blast away the bad guys today and win rewards.
Create a Superhero
When we're kids, we've dreamed of becoming a hero or at least we drew a hero that we love to be. But seeing as there are numerous games that feature popular heroes today, our dreams have been forgotten. But in Heroes Inc, you can relive that dream that you once have of creating custom heroes. In here, you will just need to combine 2 things to create a unique hero with special powers. Then, you can upgrade them to increase their overall stats and fight harder enemies.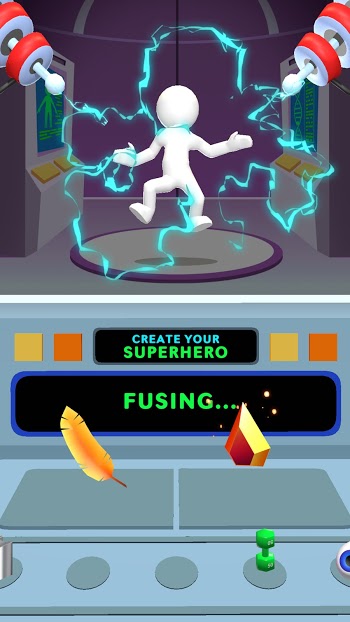 First, you can fuse an eyeball as well as a magic gem together to create the hero Optico. This superhero shoots laser beams out of his eyes like Superman. This means he can instantly slash through numerous obstacles and enemies like nothing. Then, you can combine an arm and an ice block together to create Cooler which creates a block of ice as his armor. Pummel enemies today using your unique superheroes and upgrade them.
Upgrading them makes them stronger but it takes money to do so. You can also upgrade your headquarters so you can combine more elements together and form unique heroes!
Heroes Inc Features
What if you have the power to create heroes out of laboratories? What sort of superhero would you love to create? Find out now in Heroes Inc.
Create a Superhero – When we mention the word superhero, you'll probably think of Superman, Batman, Spiderman, Wonder Woman and plenty of popular ones. These superheroes rule the film industry and the gaming world today with numerous films and games created from them. But if you've always wanted the freedom to create your own hero, you should play Heroes Inc now. This is a unique game that lets you combine 2 different elements together to create a unique superhero.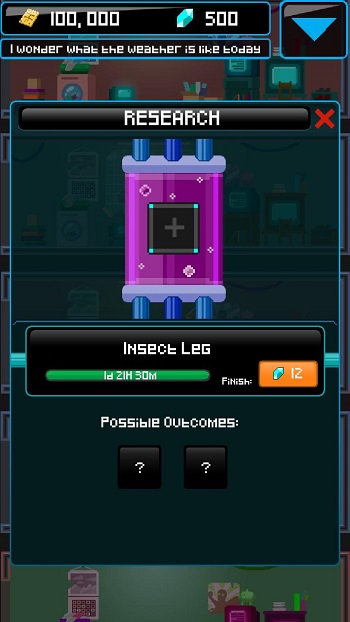 For instance, combining a wing and a shirt together gets you Hawk. This superhero is capable of flying and shooting powerful projectiles at enemies. Then, once you combine toxic waste and superstrength, you get Noxious who can poison enemies and shatter them instantly. You see, you can create a plethora of unique heroes in the game that you will enjoy.
Combine elements together – Today, there are thousands of superhero games that are available to play. This makes it difficult to find the perfect one for you right now. But if you've always wanted to create your own hero, then Heroes Inc is the game for you. Here, you just need to combine two unique elements together so you can create a distinctive superhero! For instance, you can combine a magic gem and superstrength to get Shatter.
This hero has blades attached to his arms which he can use to easily slash through enemies like Wolverine! Then, you can combine a horse and a foot to get Fiesta which is a hero with lighting speeds and powerful kicks! There are plenty of unique heroes you can unlock today.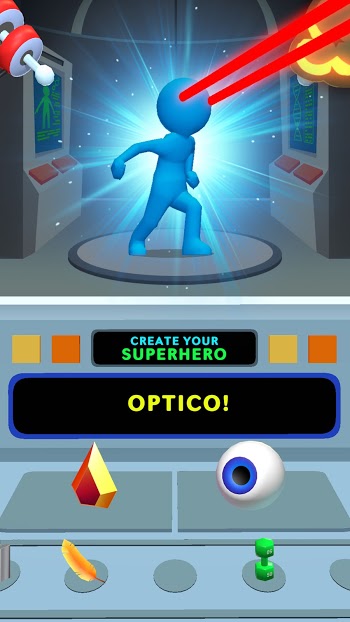 Upgrade numerous heroes – Aside from unlocking heroes, you can also upgrade them by getting hero packs. Each hero is classified by different rarities which determines their overall strength. The rarer the hero, the more damage he can do! Collect many cards and upgrade your heroes now to make them stronger.
Upgrade your HQ – You can also upgrade your hero headquarters here so that you can get some insane elements. These elements are the ones you can combine to create a unique hero. There are many levels that you can upgrade your hero so that you can make it stronger.
Face enemies and gain rewards – Heroes Inc allows you to test your hero's strength through a series of challenges. Fight against enemies and obstacles now!
Download Heroes Inc Mod APK – Latest version
Create a new breed of superhero today in Heroes Inc! Display your hero's might and gain rewards.